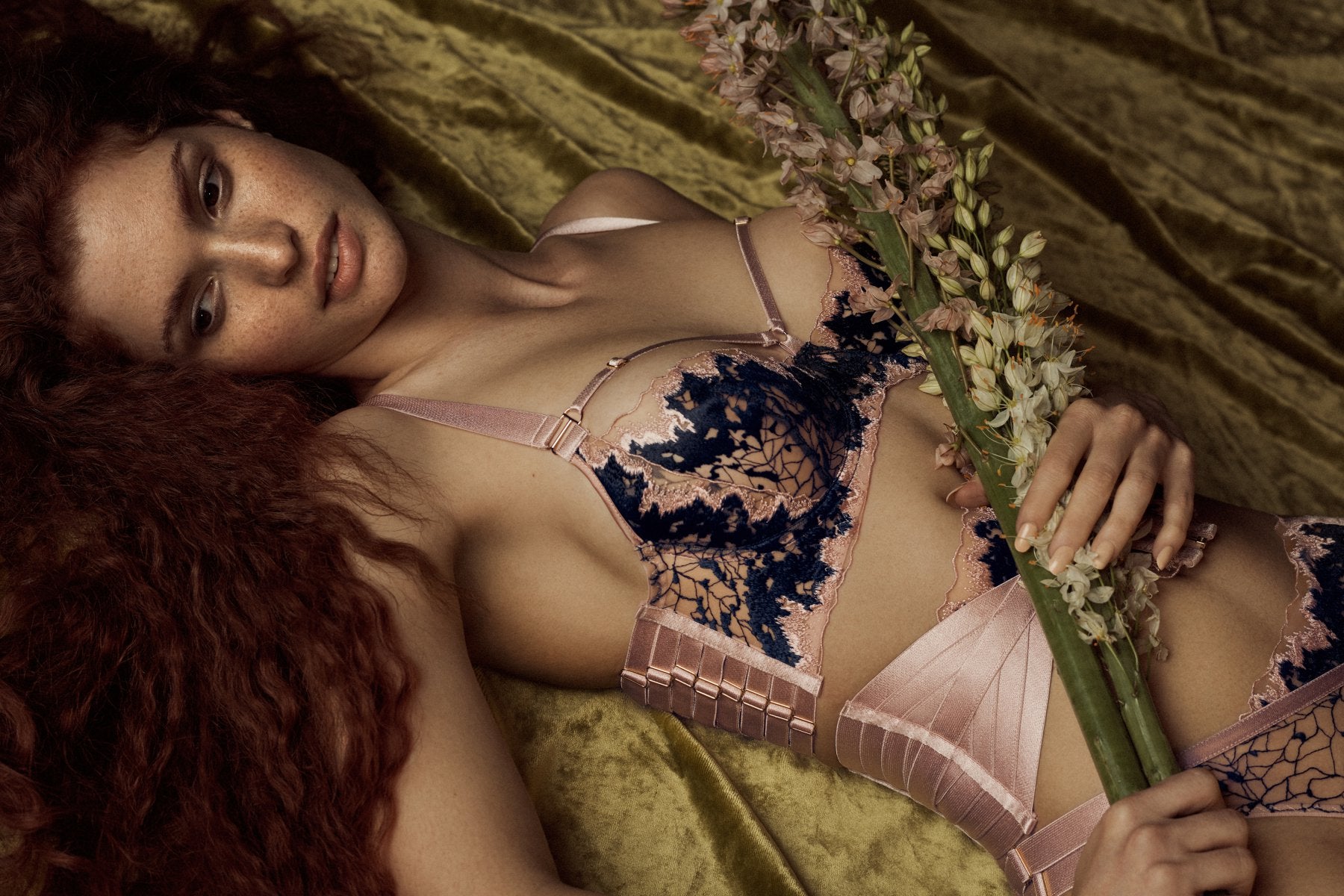 Spring / Summer 2020
SS20 is a celebration of the Victorian Aesthetic Movement, emphasising the lavish and extravagant tastes of the era. Each piece has been designed with the concept of 'Art for Art's Sake' in mind, championing self-expression and an explosion of beauty over moral expectations. Divided across two ranges – Kew and Wilde – this season displays a decadent assortment of rich colour and texture. Dark and romantic themes of seduction and rebellion nod to the influential courtesans and risqué pastimes of Victorian London.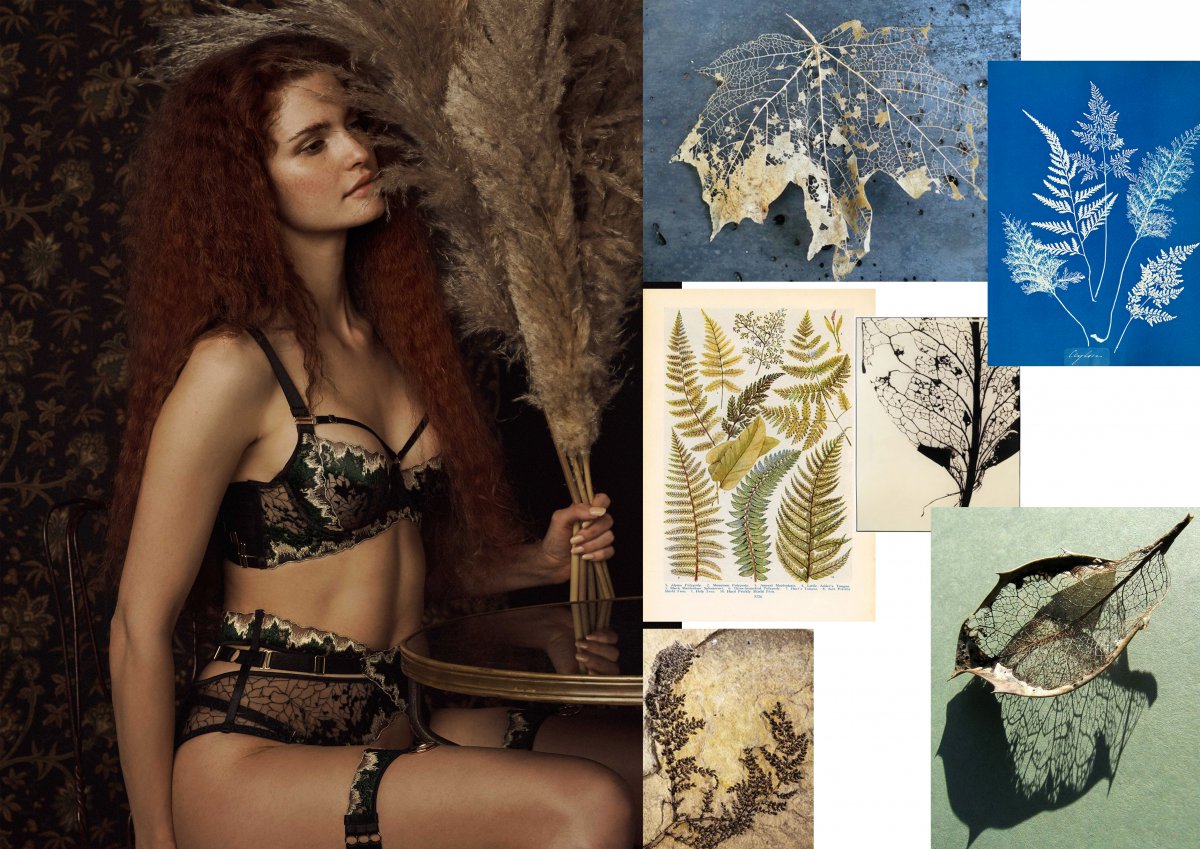 The bespoke embroidery of Wilde is inspired by key inventions of the time – X-rays and photography. An homage to Anna Atkins, supposedly the world's first female photographer, whose obsession with flora and fauna stemmed from the common Victorian desire to collect and study the natural world.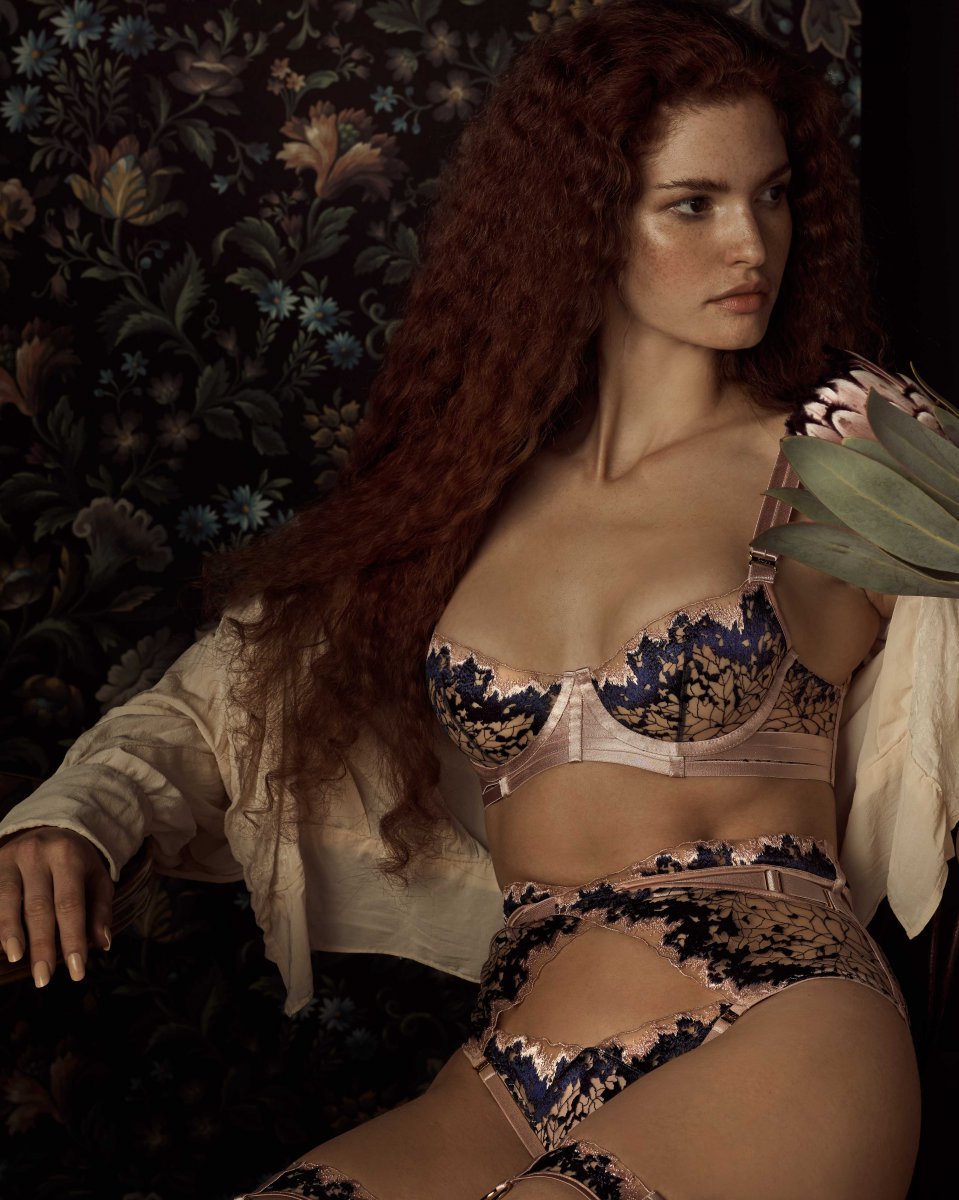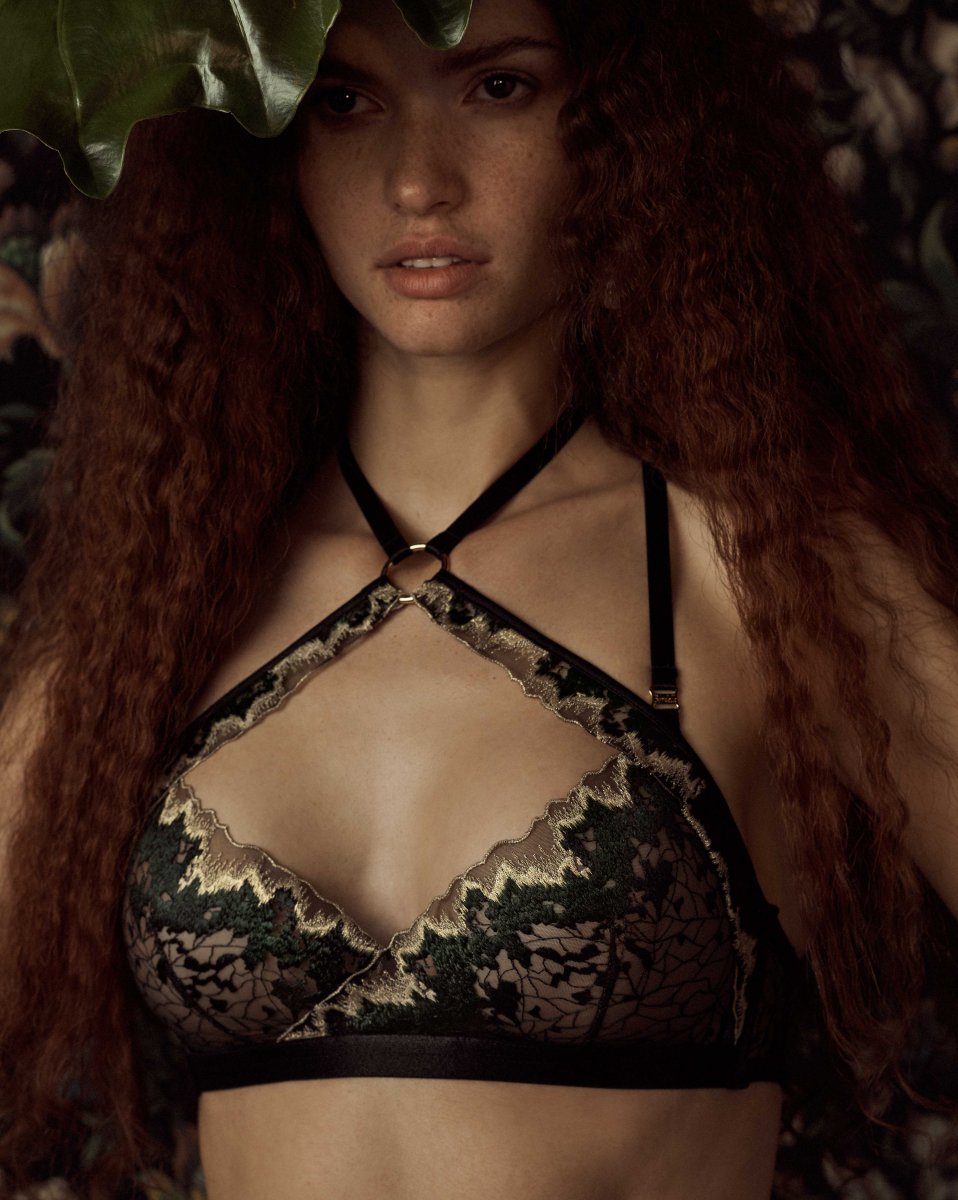 The voile design features abstract patterns of decaying leaves in bright jewel tones. The three distinct colourways cater to three distinct moods, with Jade Green and opulent Gold, playful Navy and Rose and romantic Cream and Powder Blue. Featuring a softer, sheer voile as the base for the embroidery, Wilde showcases delicately feminine shapes with classic strapping, maintaining the Bordelle aesthetic.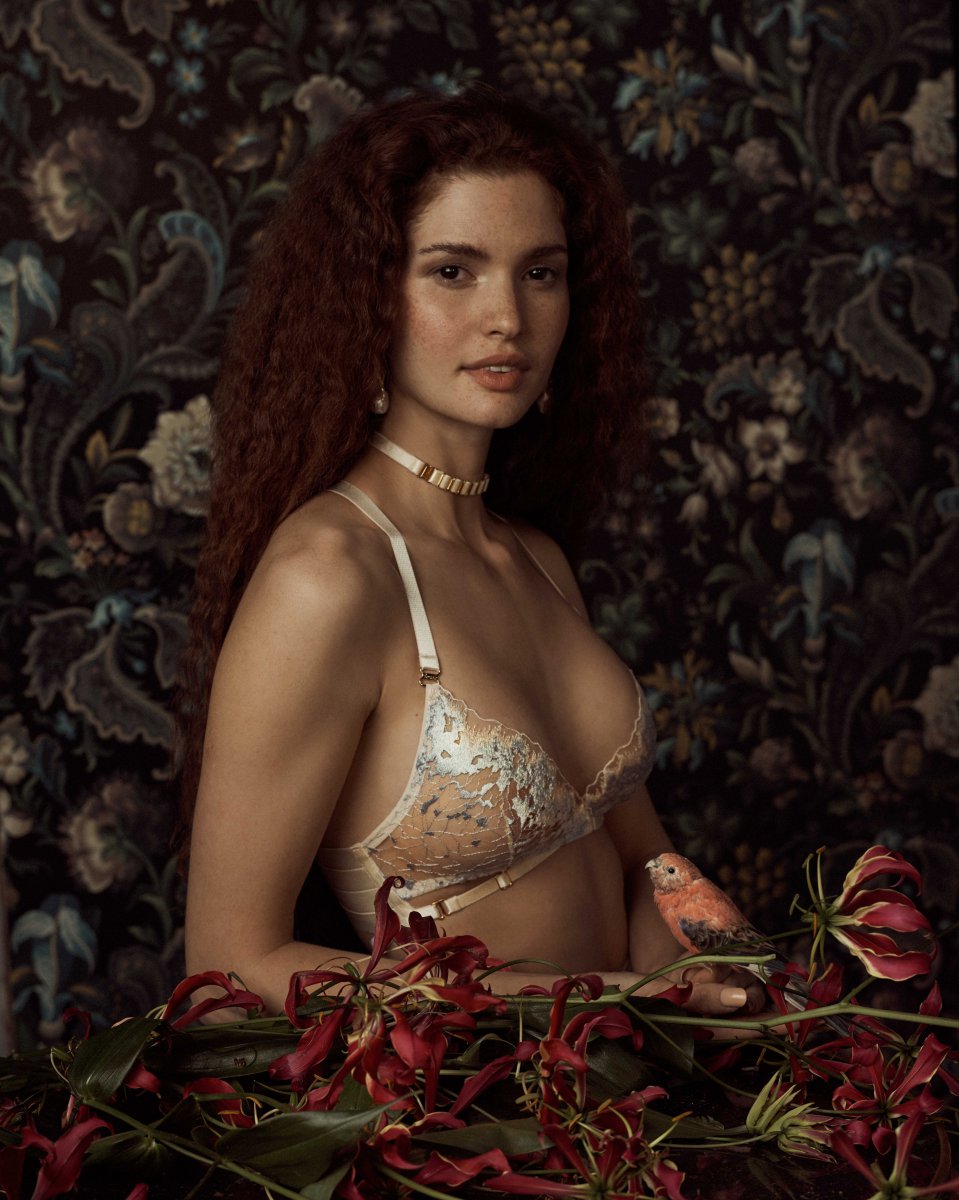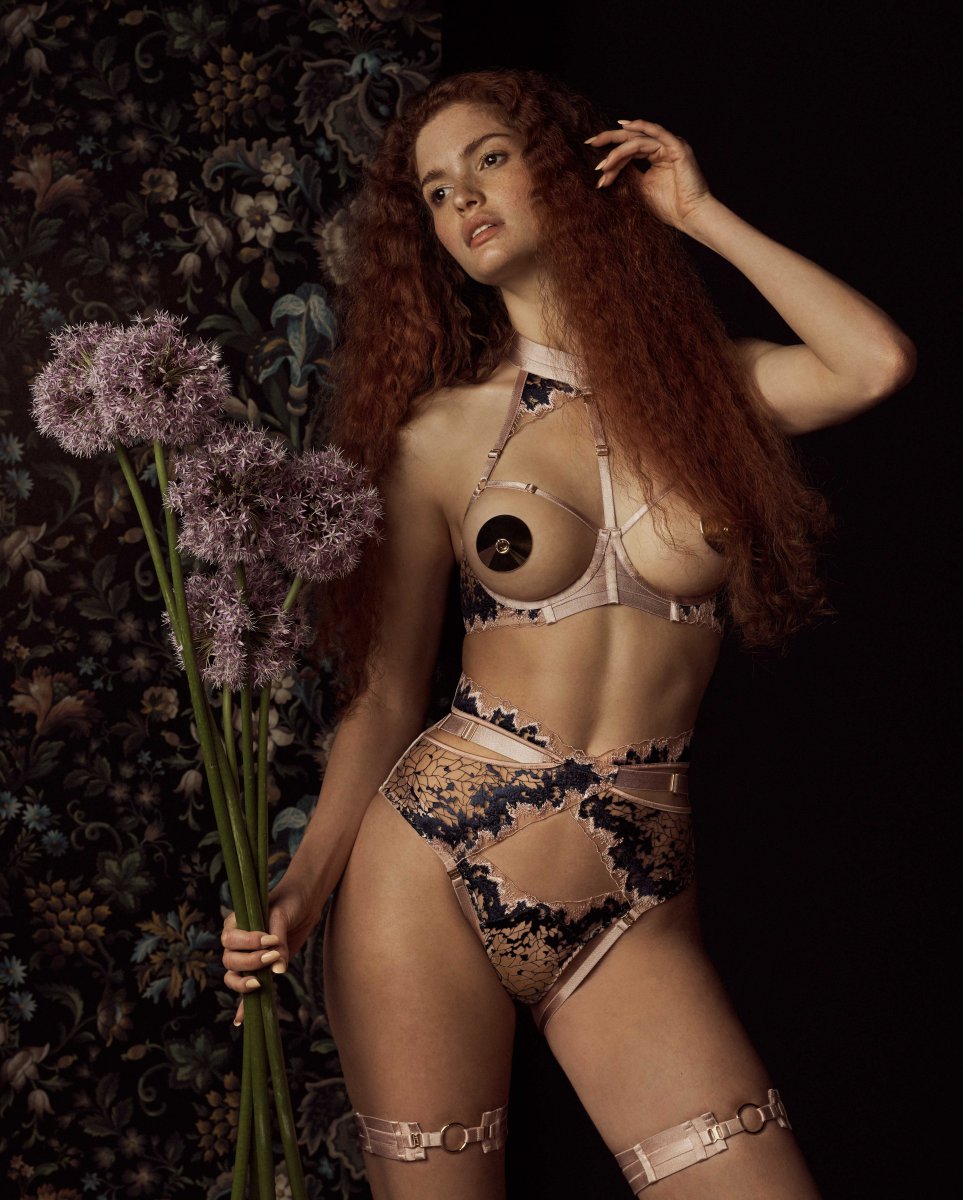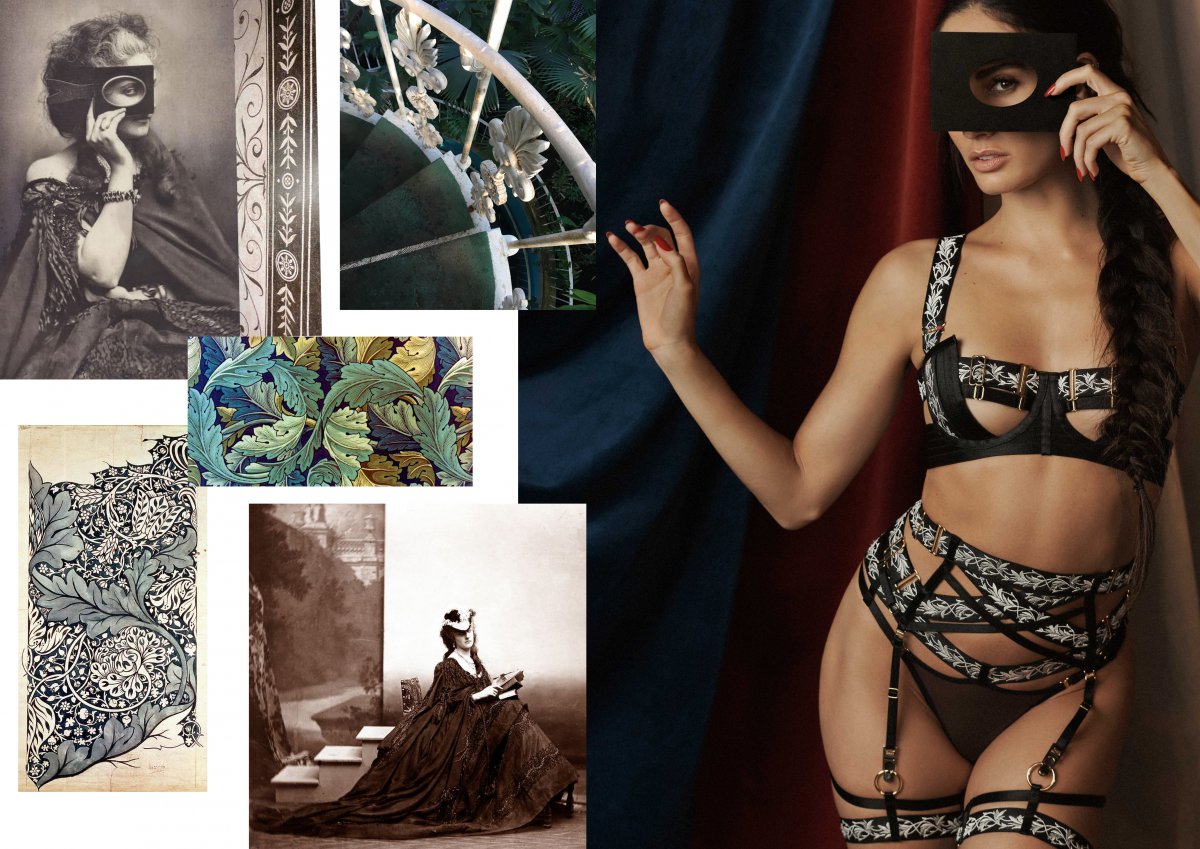 Named after London's iconic botanical gardens, the Kew range is constructed from a complex embroidered elastic developed exclusively for Bordelle. The design features intricately trailing vines inspired by the elaborate tiling of Leighton House, the V&A and the work of William Morris.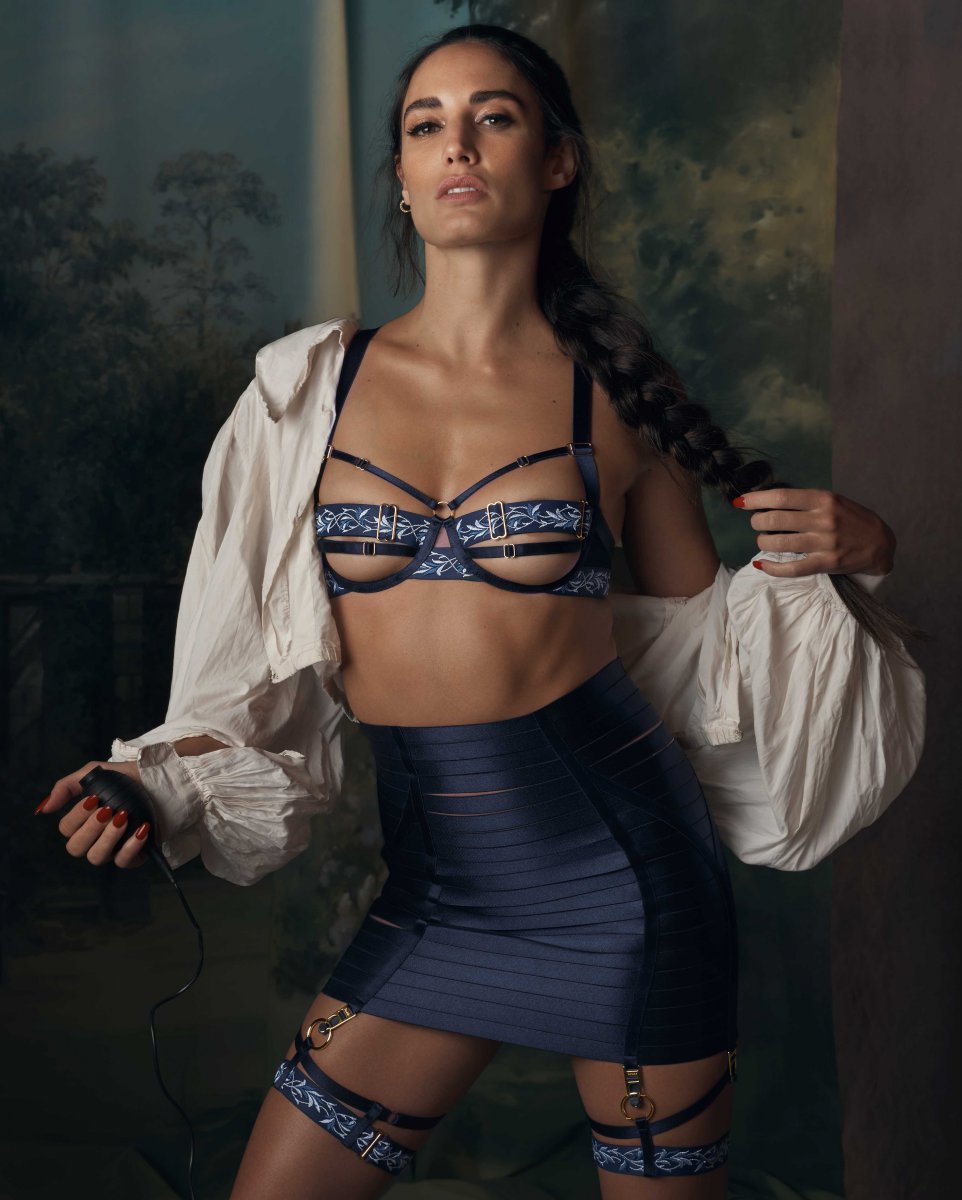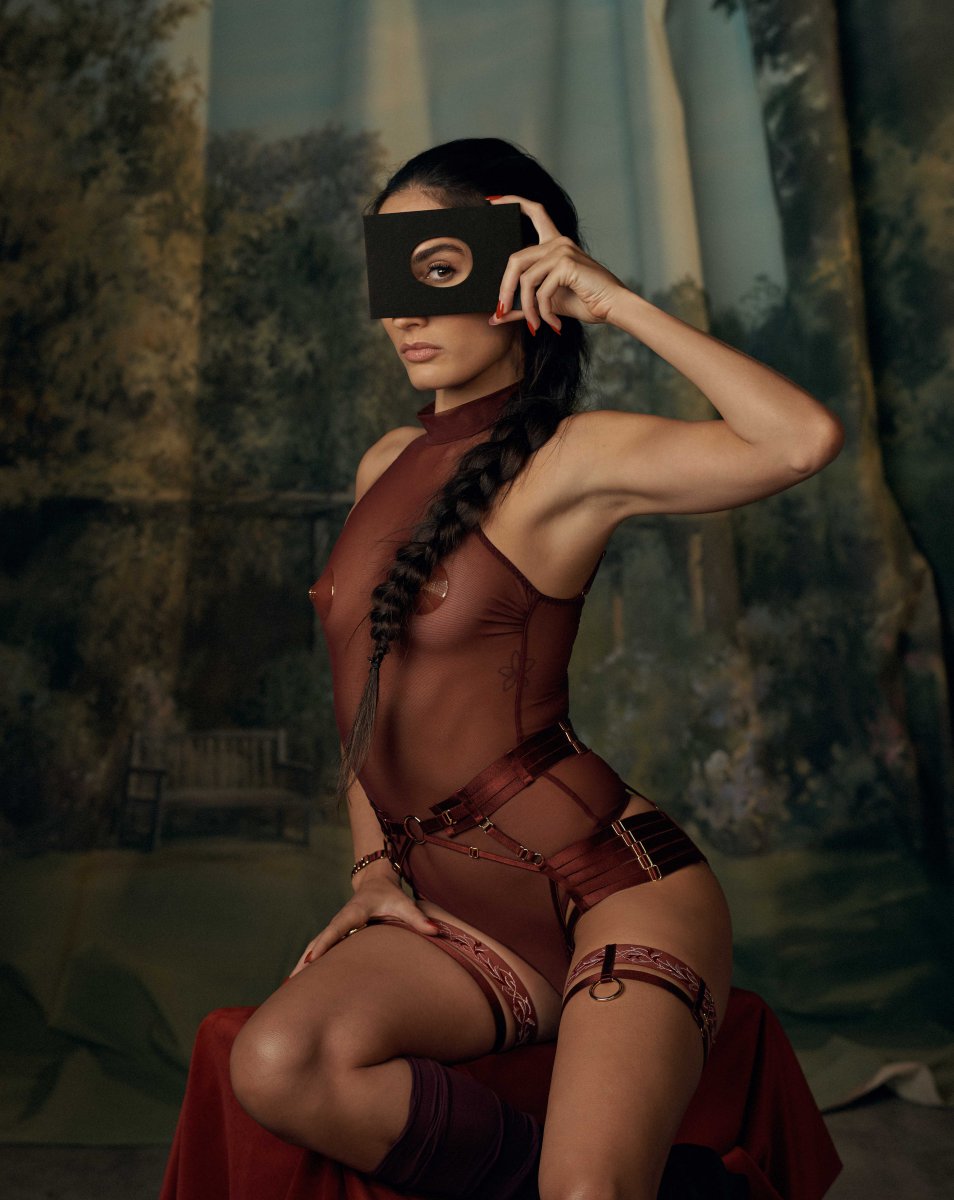 Including a selection of bodywear, Kew also features mesh bodies and bondage harnesses to layer and style with more detailed and embellished showpieces. Paired with classic Bordelle satin strapping and luxuriously soft stretch mesh in opulent tones of Navy, Morello and classic Black.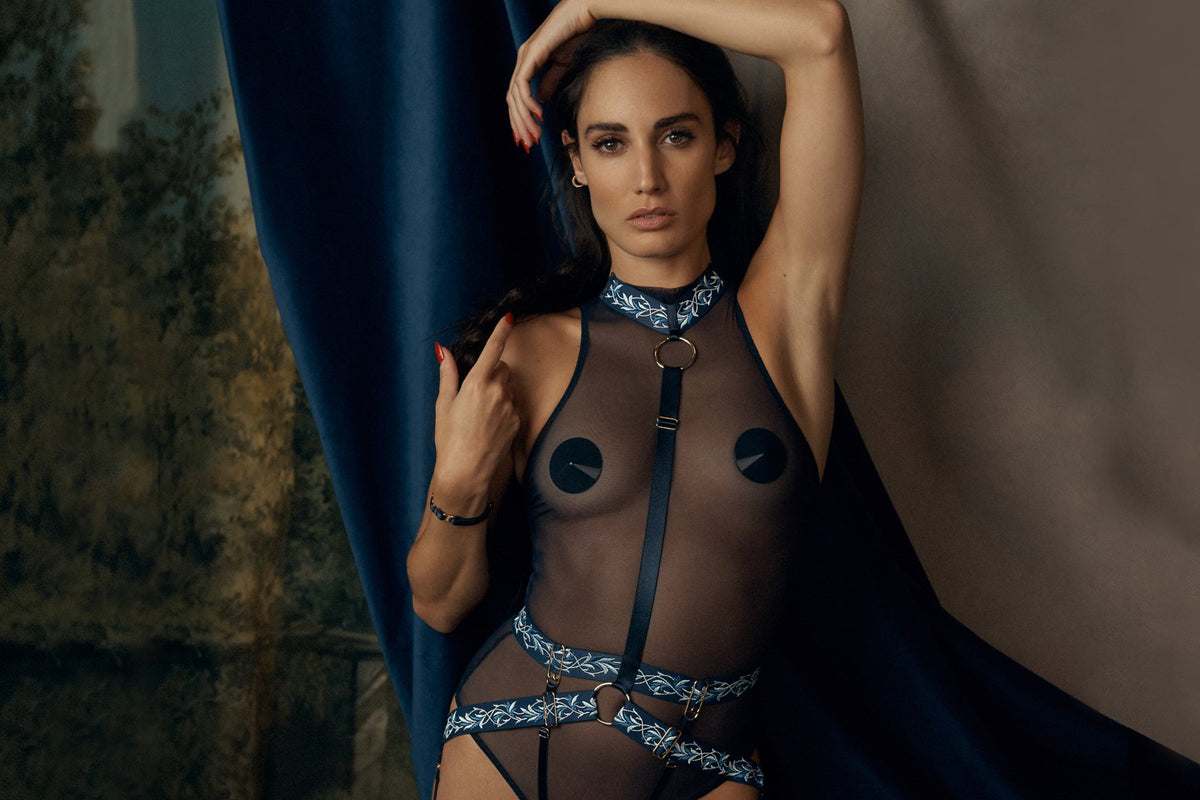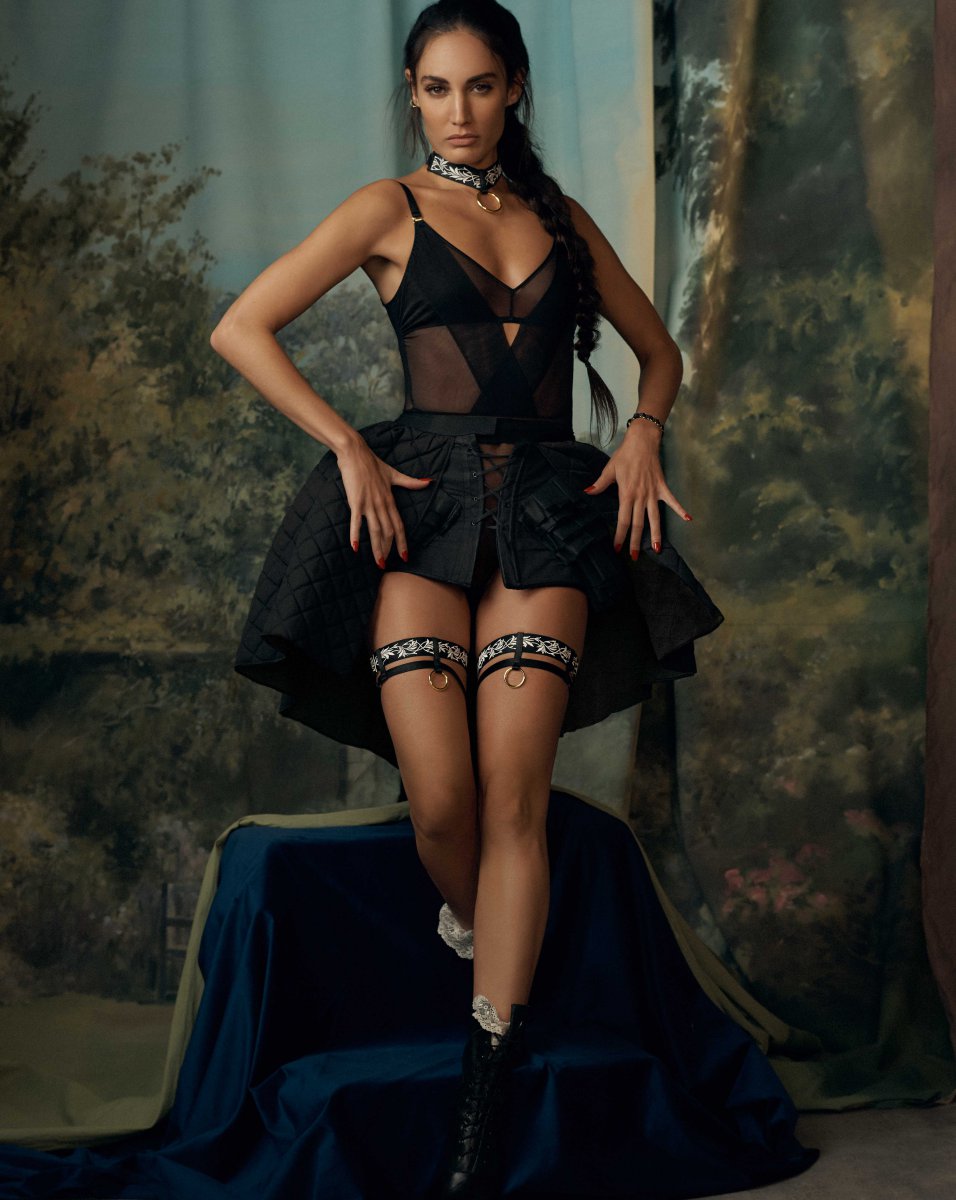 ---