We invite you to awaken your senses with part one of our
SS22 Collection. Starry Night: Selene.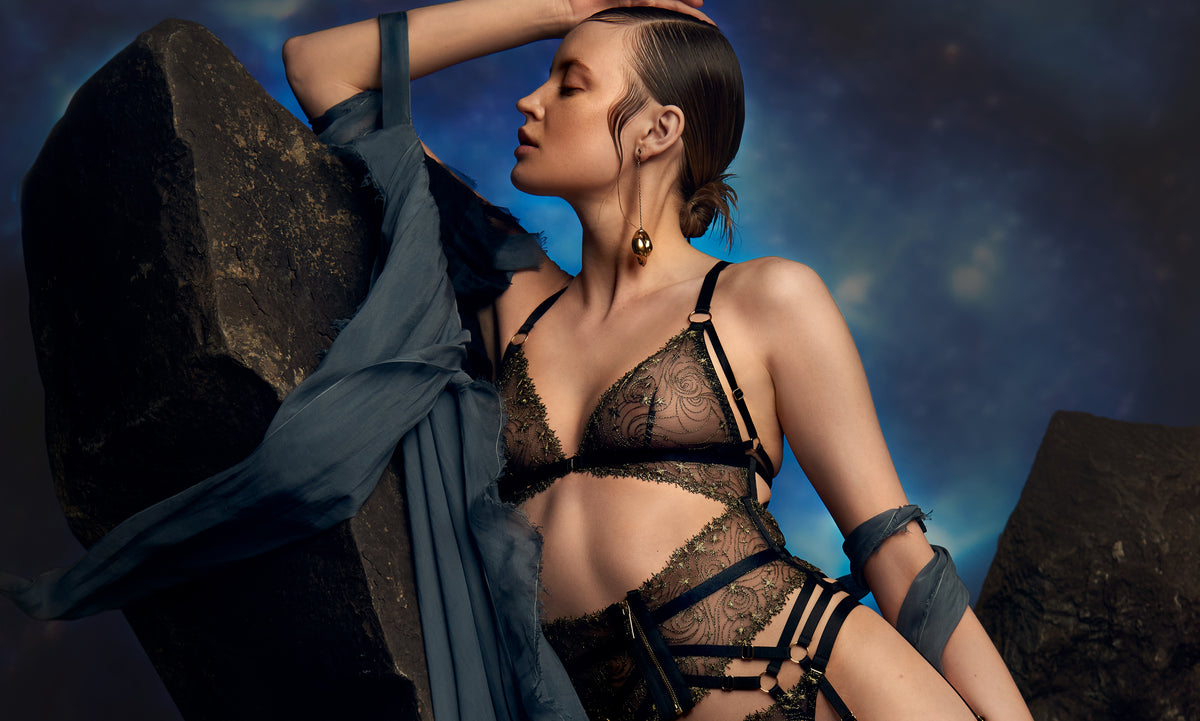 After experiencing the confinement of a global lockdown we
are reflective, dreaming of the future and the exciting possibilities it brings. The inspiration behind this collection explores the abstract concept of dreams and wishes.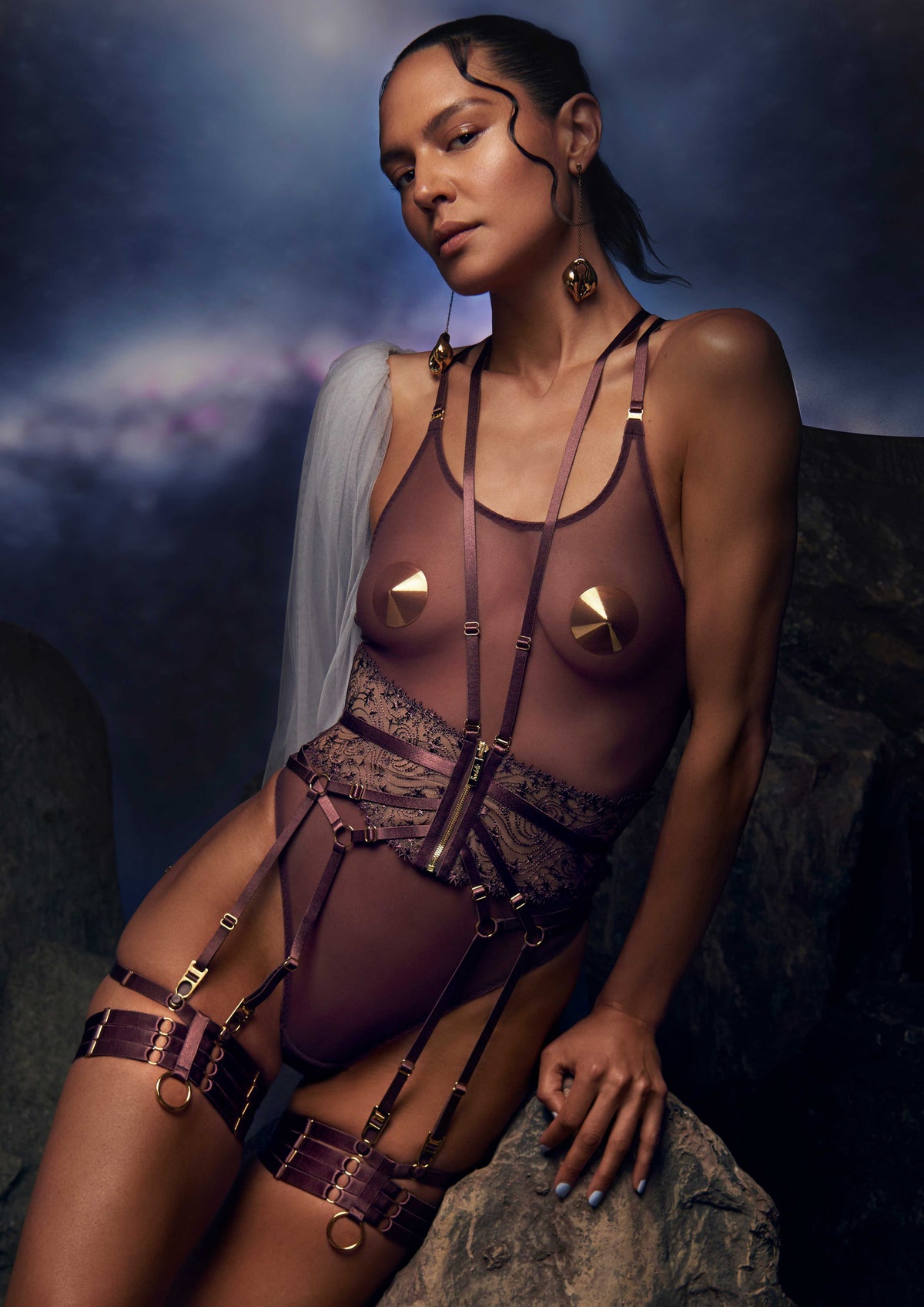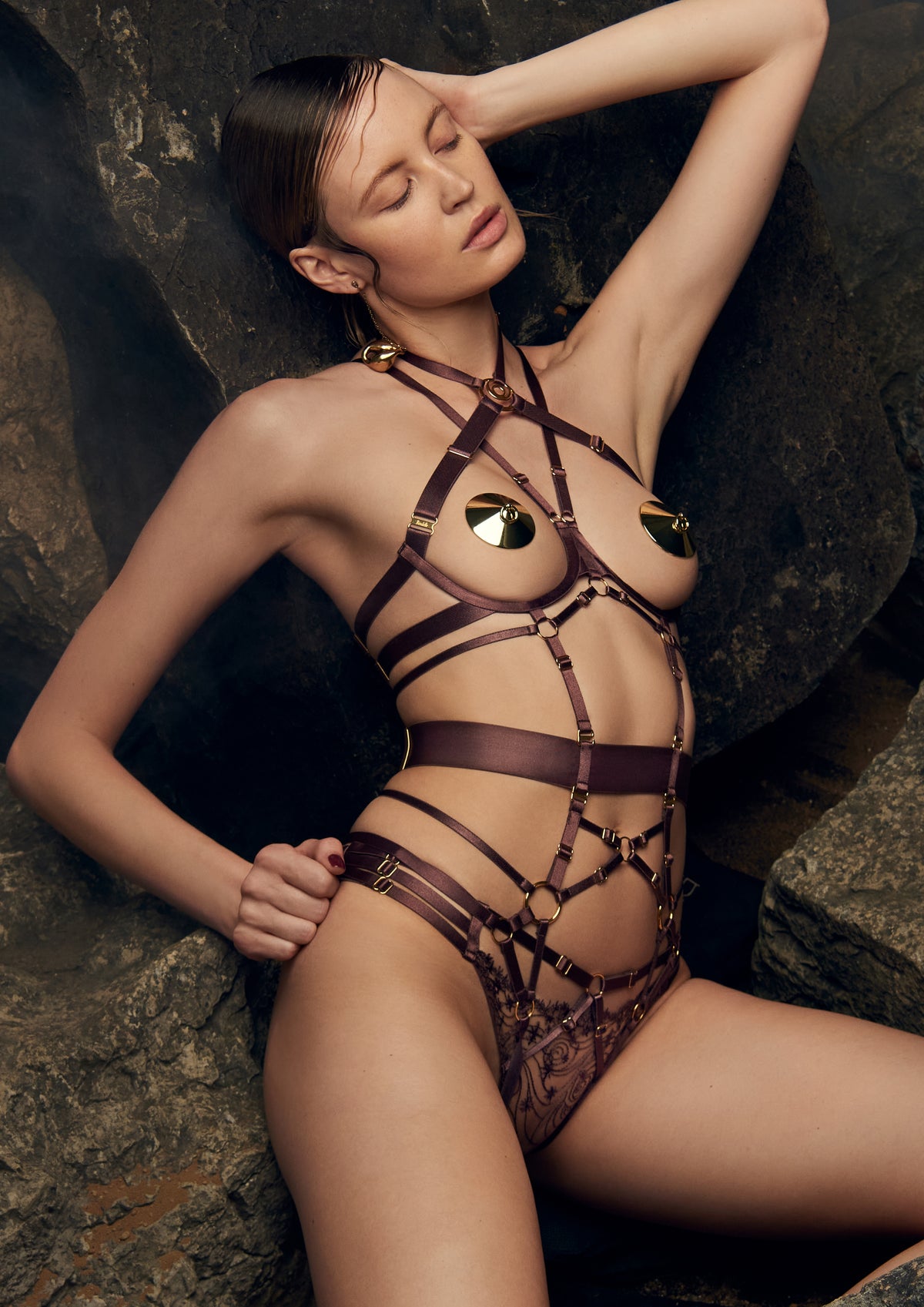 Named after the Greek goddess of the moon, Selene showcases
an opulent embroidery inspired by the starry night sky. The bespoke design is embroidered onto a luxuriously soft voile in three distinct colourways, with complex strapping and rings inspired by various constellations. ⁠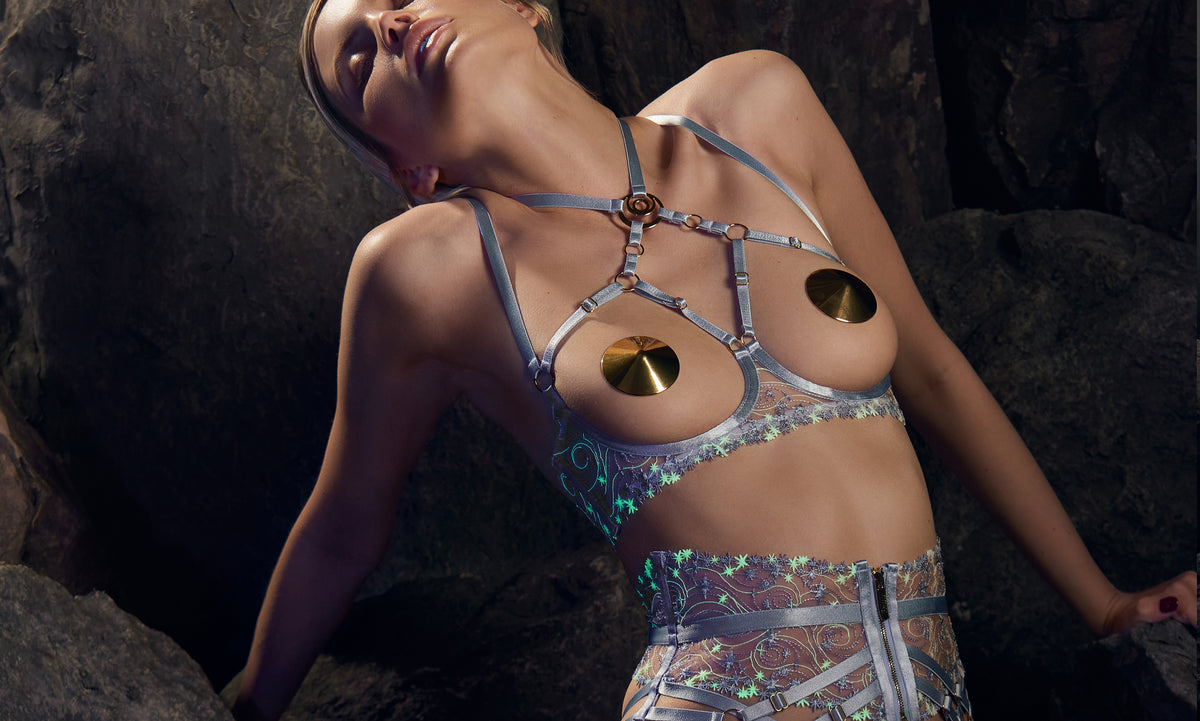 Three distinct colourways reflect the changing colours of
the sky. Classic Black represents the dark night sky, timeless and
sophisticated with glittering gold lurex threads. Dusty Blue is reminiscent of a clear summer day, while the incorporation of our unique glow-in-the-dark threads displays a luminescent cosmos. Finally our new colourway for the season is Plum, a rich and luxurious shade with hues of purple and bronze inspired by dusk skies.⁠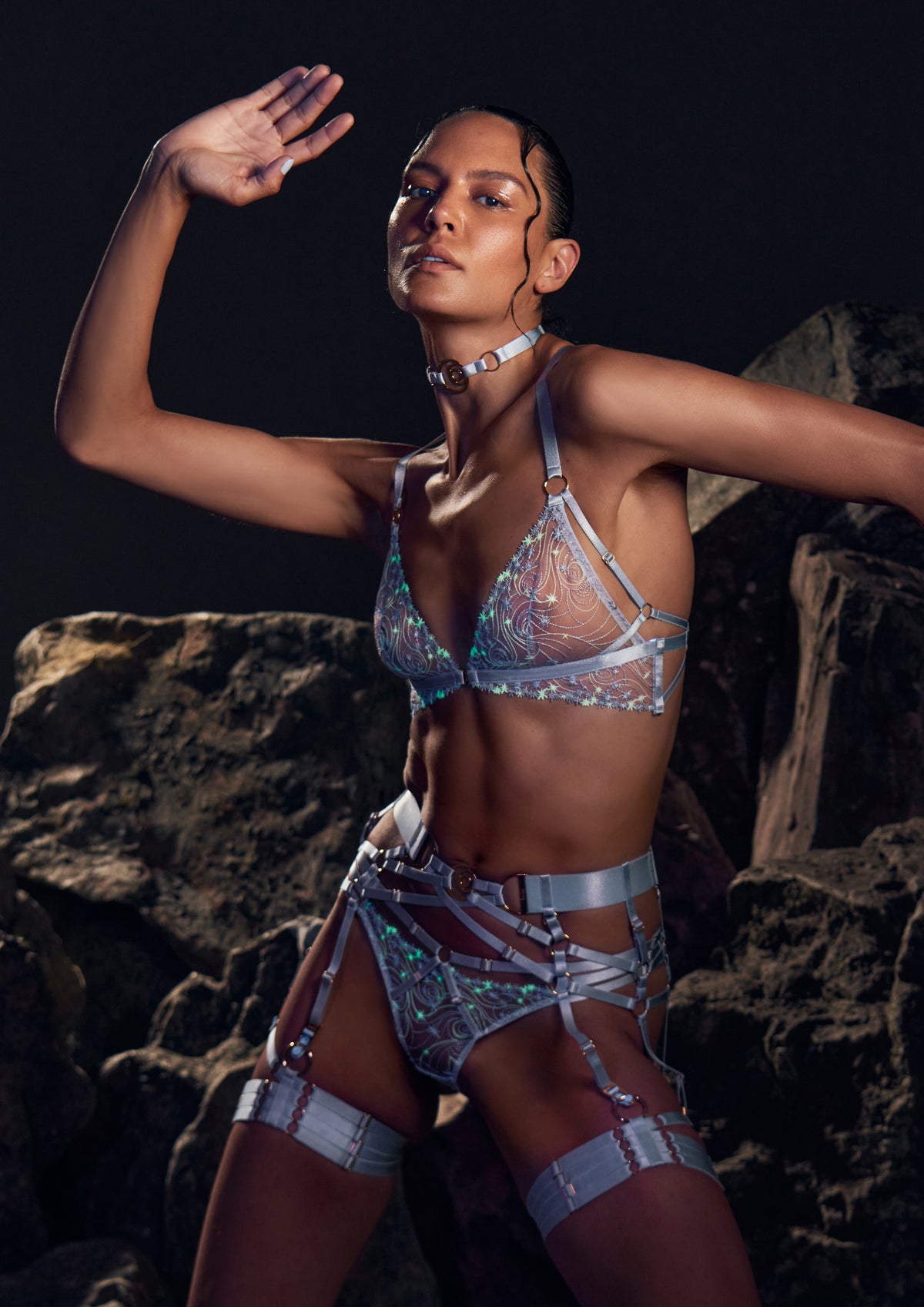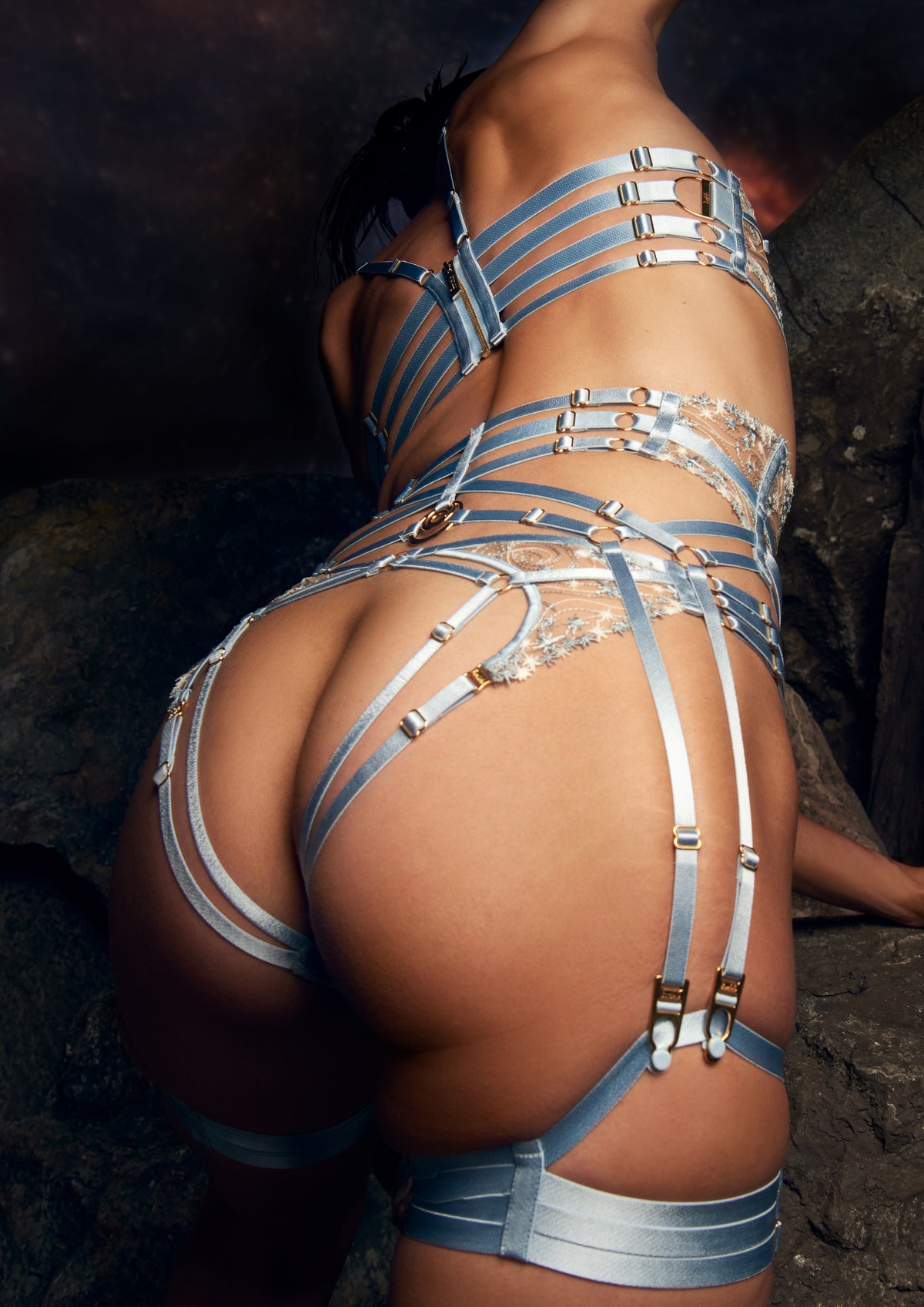 This season we have designed a brand new bespoke 24k gold plated component. The design has been inspired by crescent moon shapes and Astrolabes, an ancient astronomical device once used as a handheld model of the universe.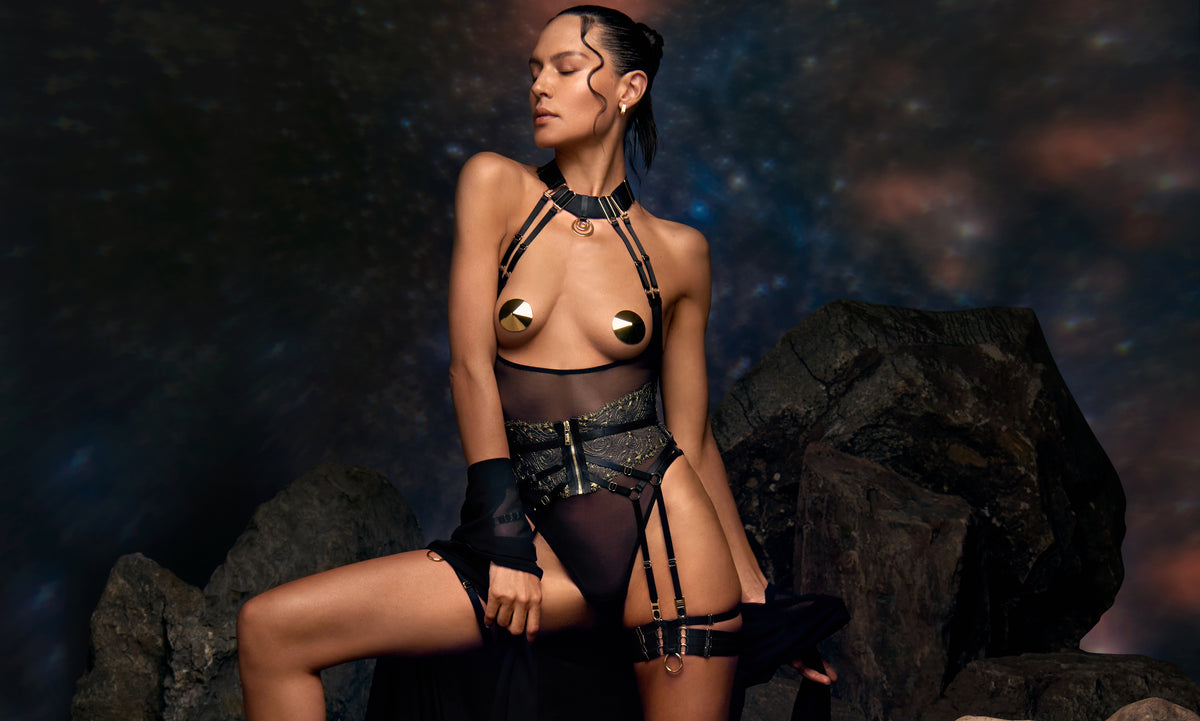 ---