Discover Part I of the transitional AW23 collection. Bringing together key elements of Bordelle design, the Kora collection experiments with innovative new shapes to create an array of multi-style pieces and layering bodywear.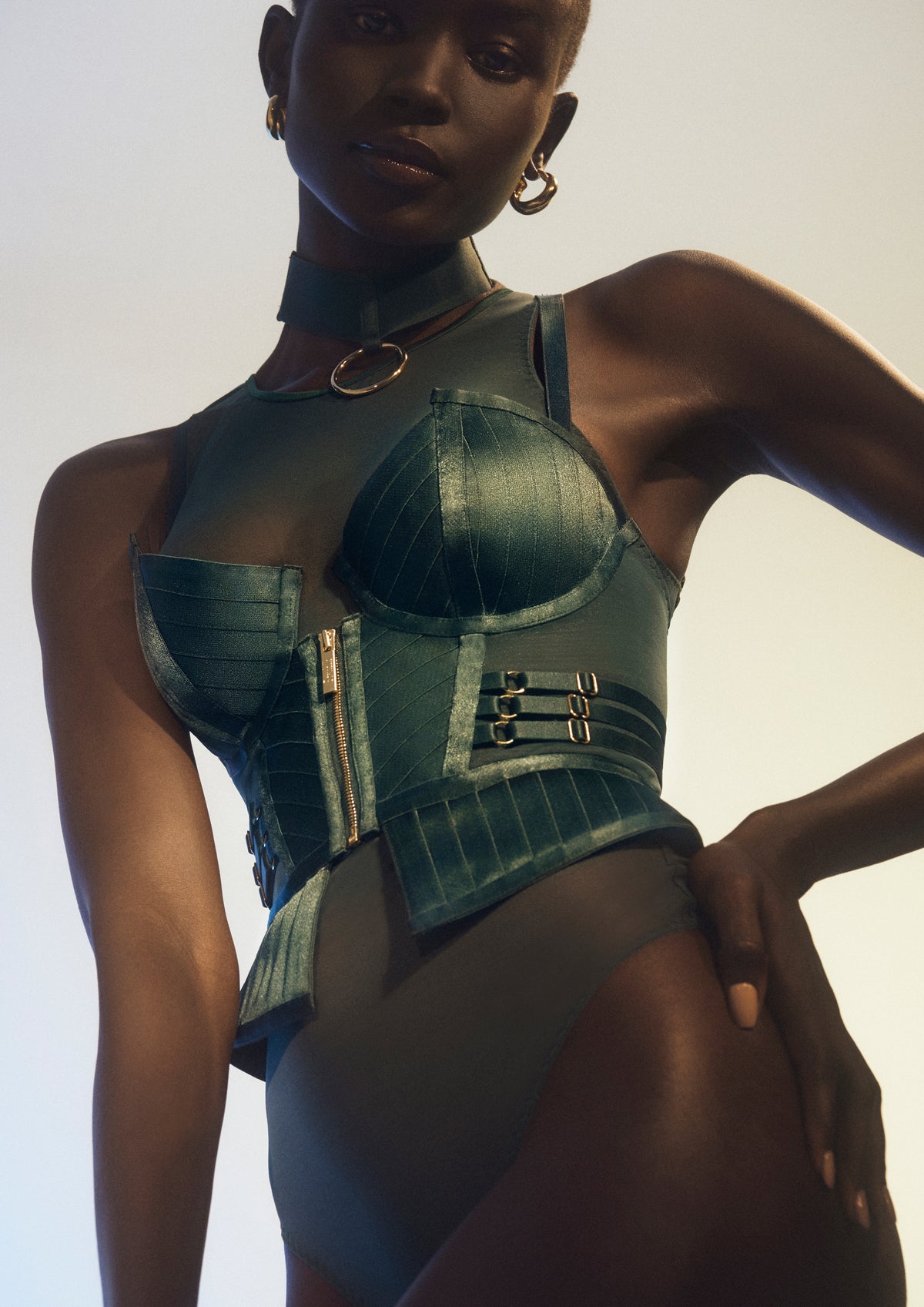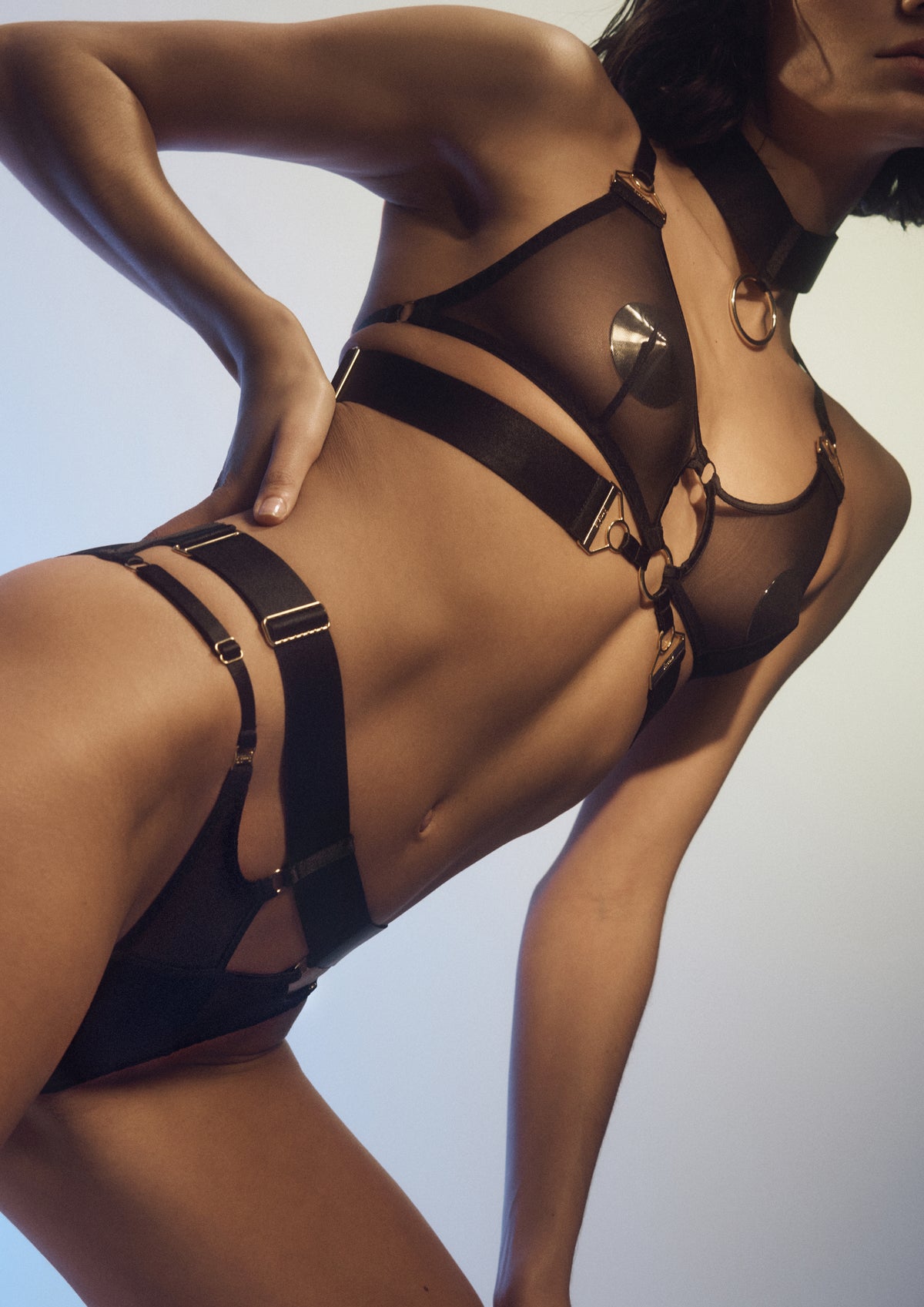 The Kora Collection is available in three best-selling colourways; Black, Eden and the long awaited return of Rose. The collection is a truly unique and contemporary take on bondage.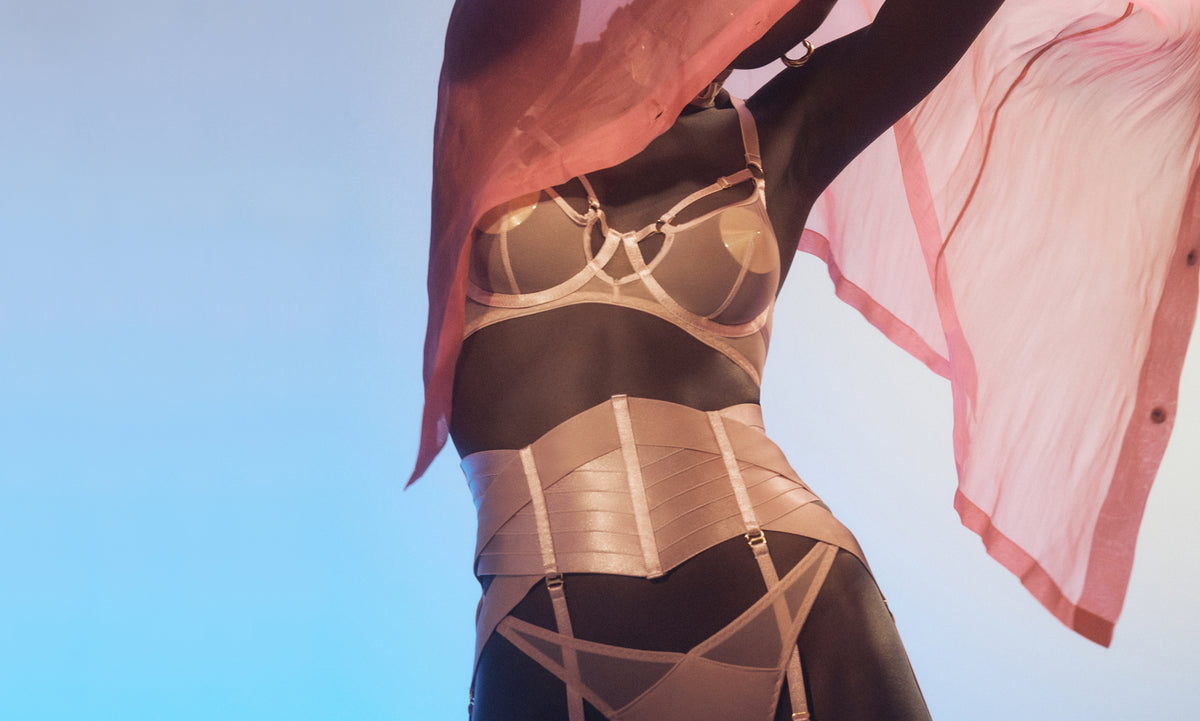 Part one of the collection is inspired by the story of Persephone. Also known as Kora, the Goddess of Spring and Queen of the Underworld, she is personified by the constellation of Virgo in Greek mythology.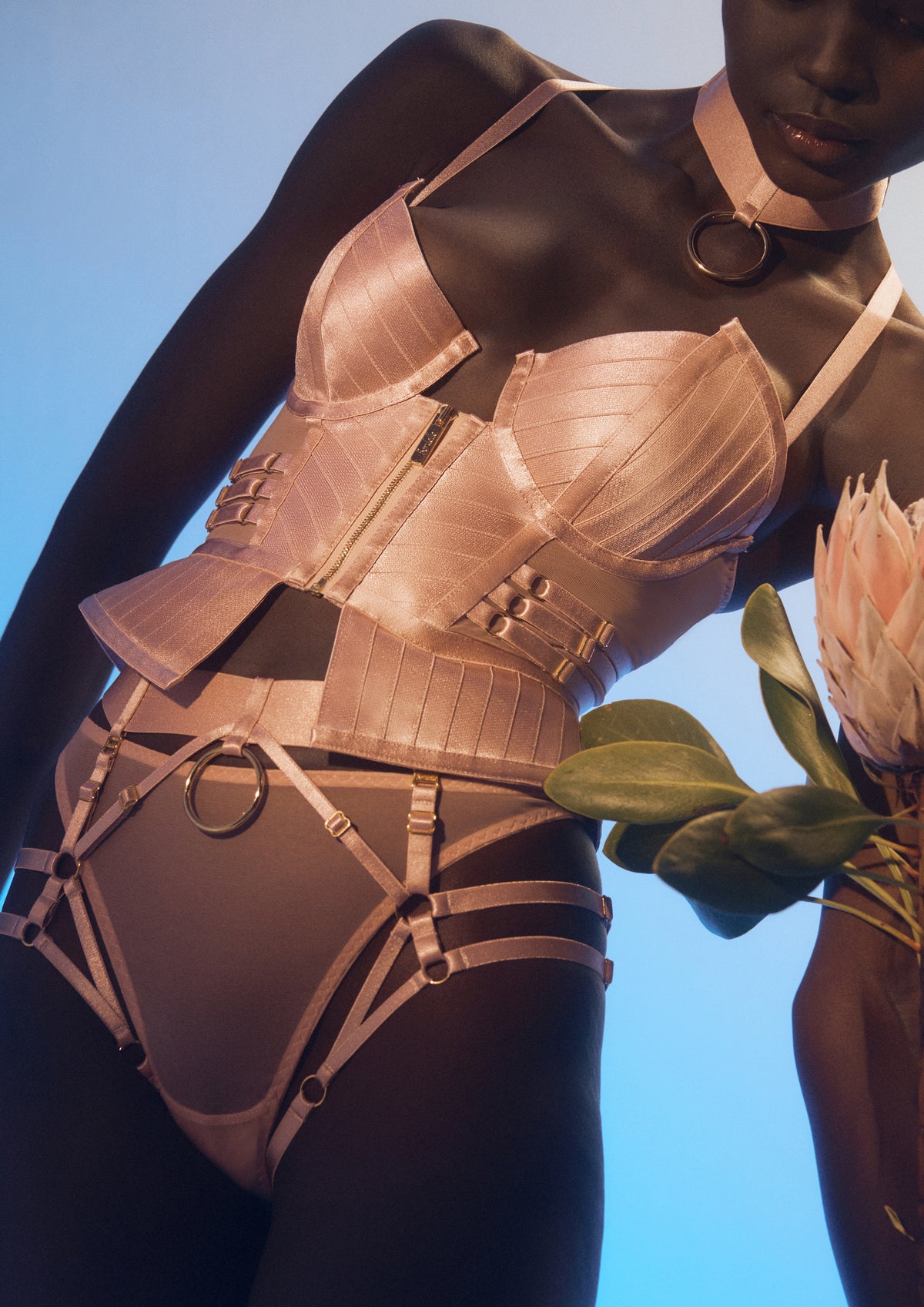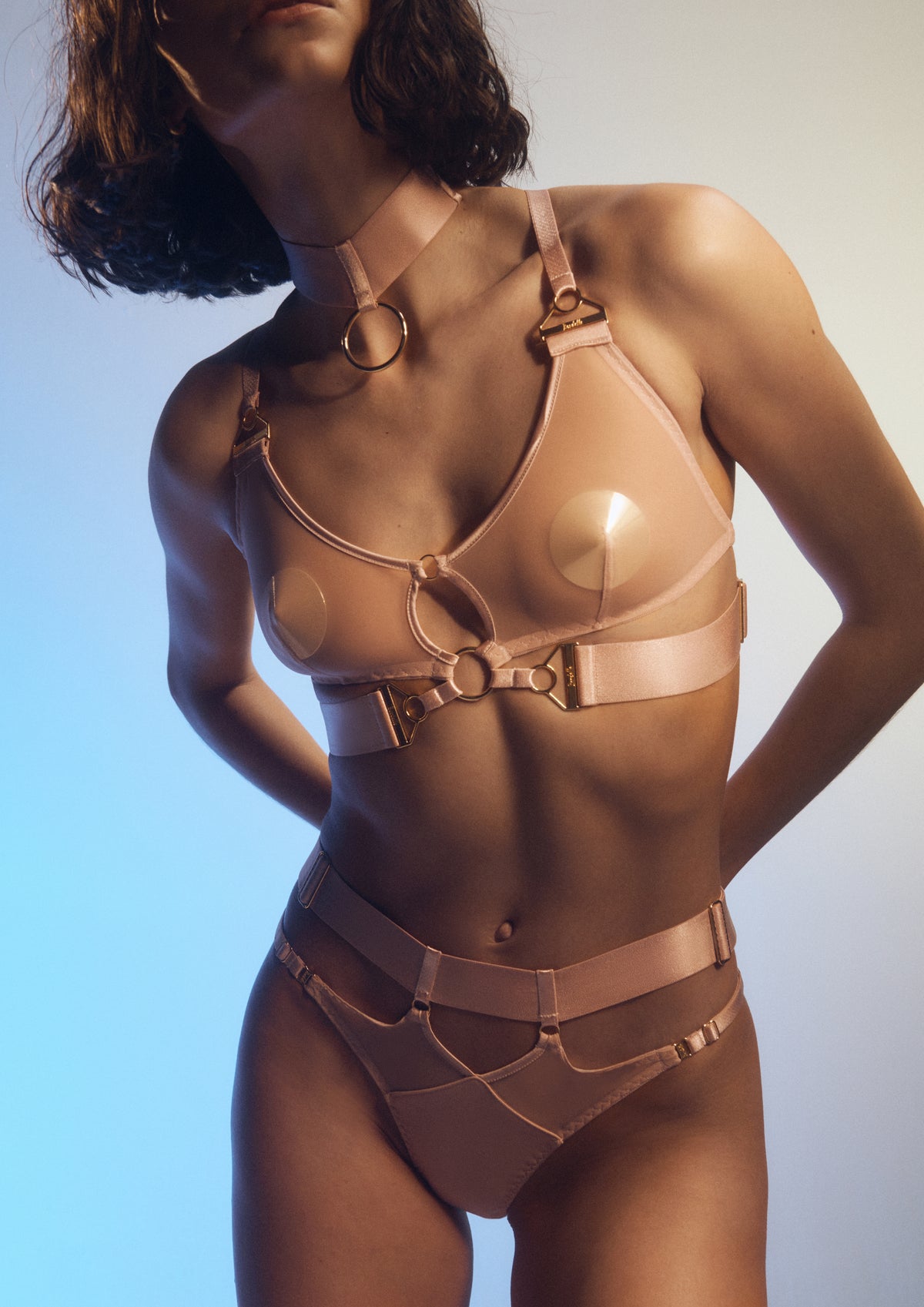 The experimental range contrasts heavy gold hardware with luxuriously soft mesh to create an eclectic mix of wearable lingerie and daring outerwear styles. Structured panelling imitates armour, fitting for the strong and powerful goddess Persephone.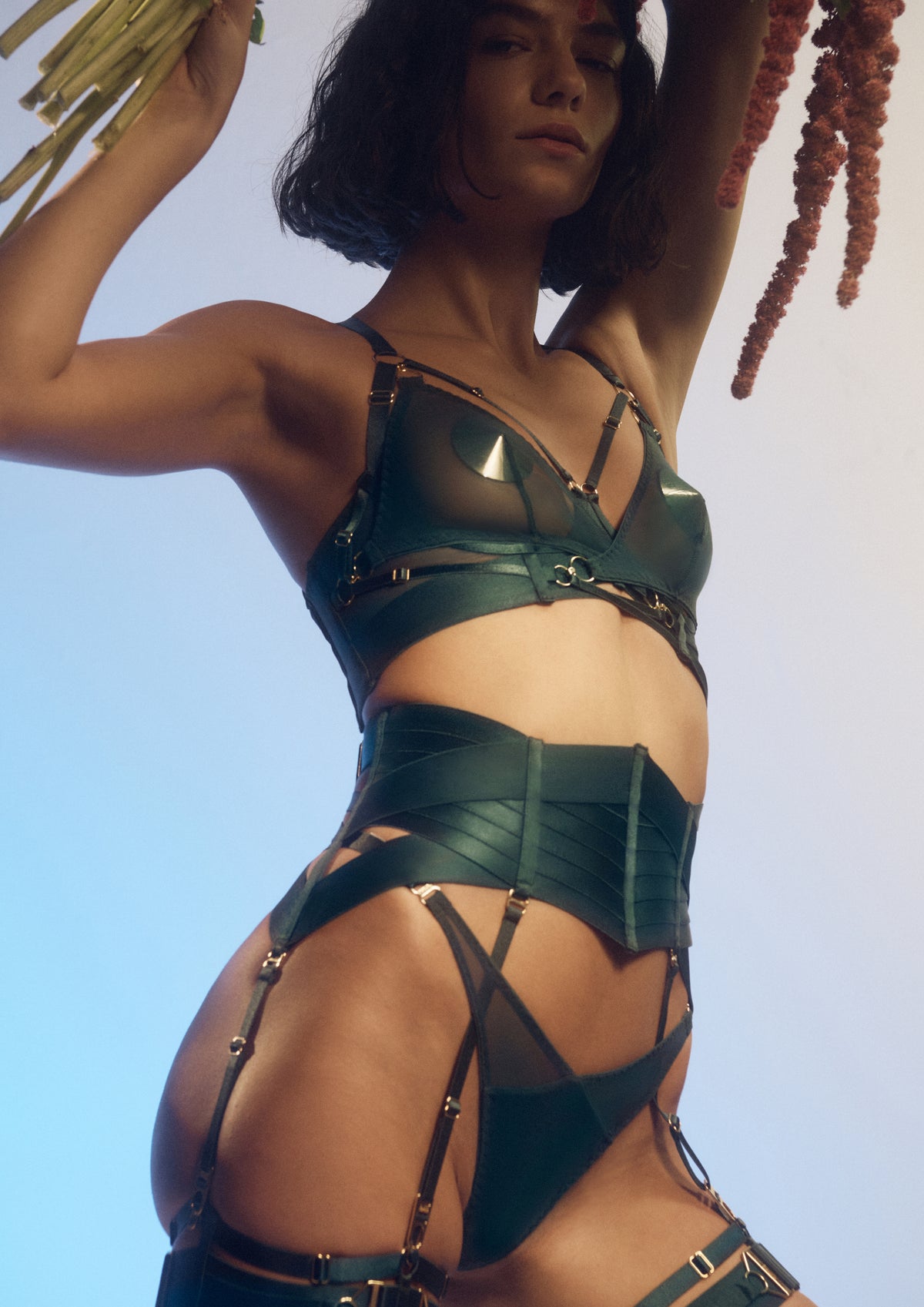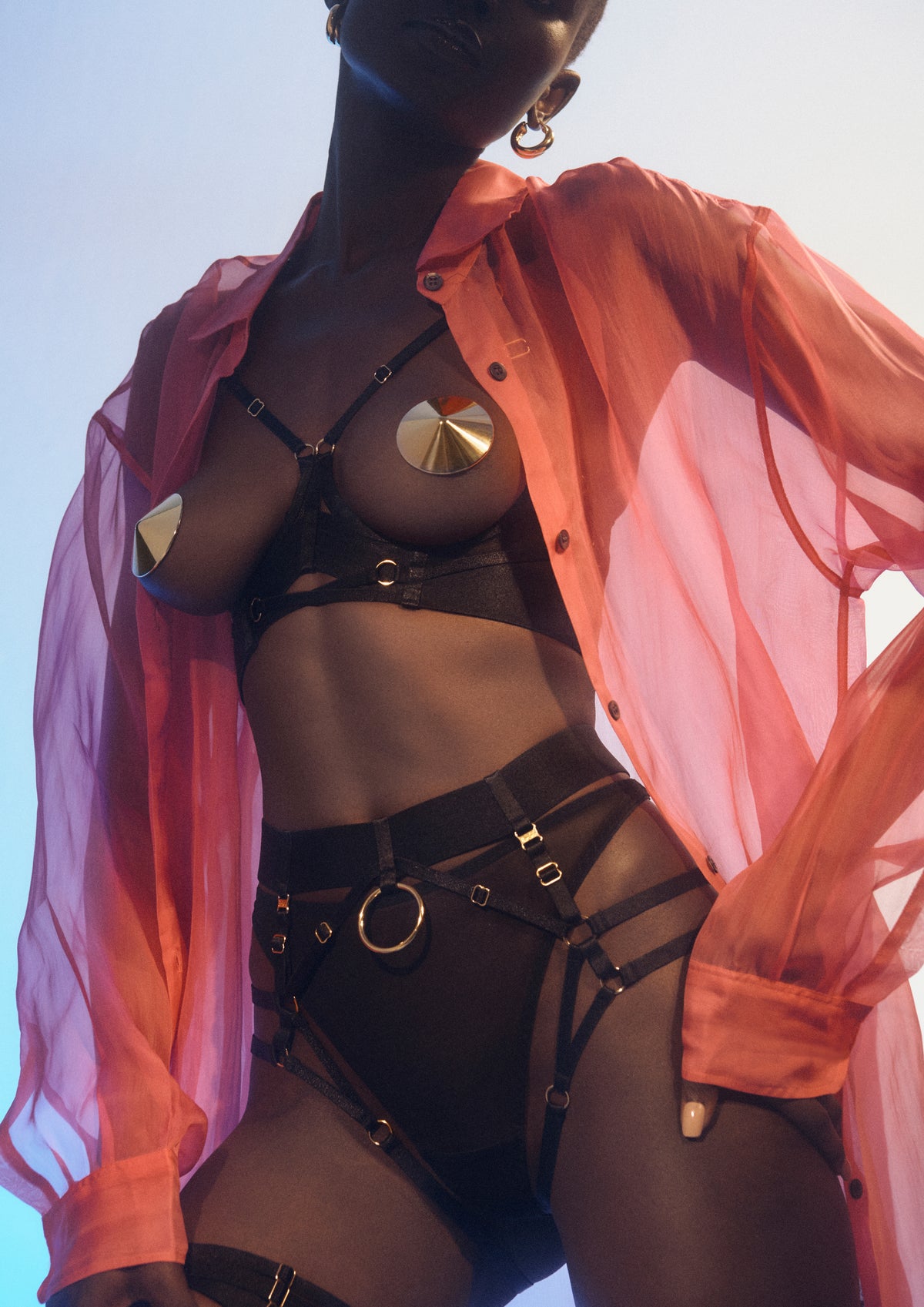 The collection features innovative and contemporary shapes, most notably the Kora Multi-Style Bodice Bra and Multi-Style Harness Brief, designed with detachable mesh panels to be worn multiple ways.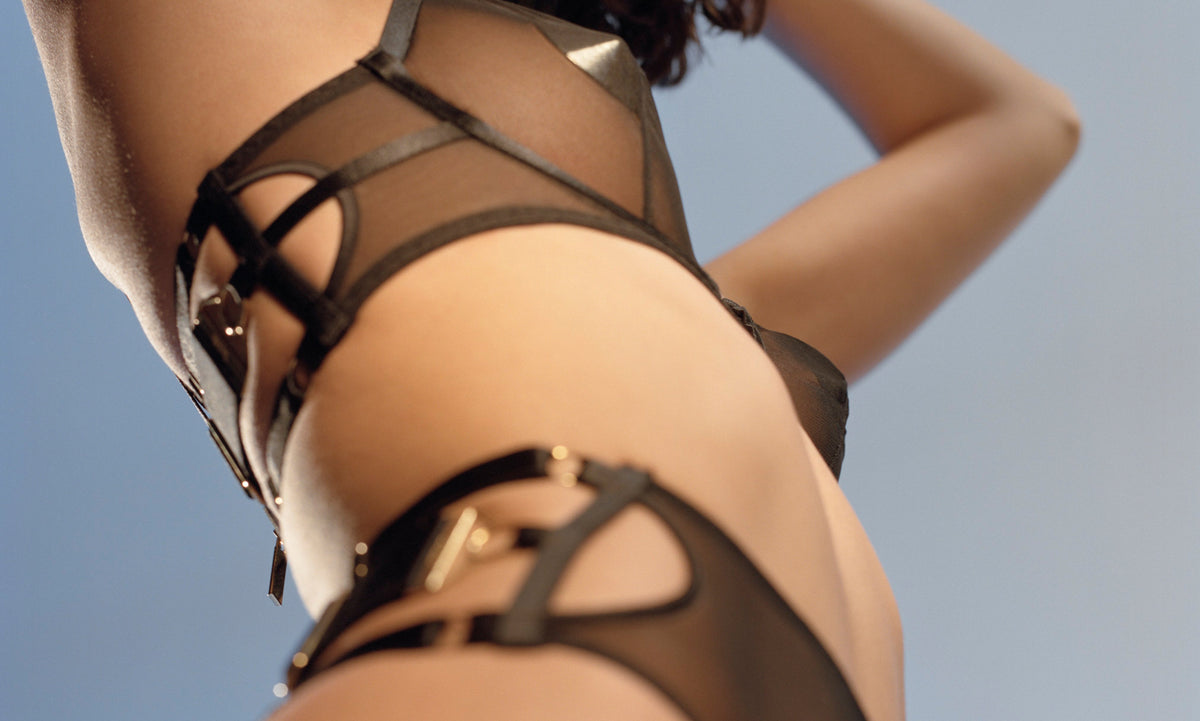 ---