That which is dangerous to us can often draw us in with its beauty. In nature this is especially true, whether it be in the intricate markings of wild animals, or a bolt of lightning striking electricity across the sky. Designed and developed from start to finish with creative determination during the 2020 pandemic, we have created a limited selection of unique pieces encapsulating the Bordelle aesthetic, inspired by the beautiful and sometimes devastating Mother Nature.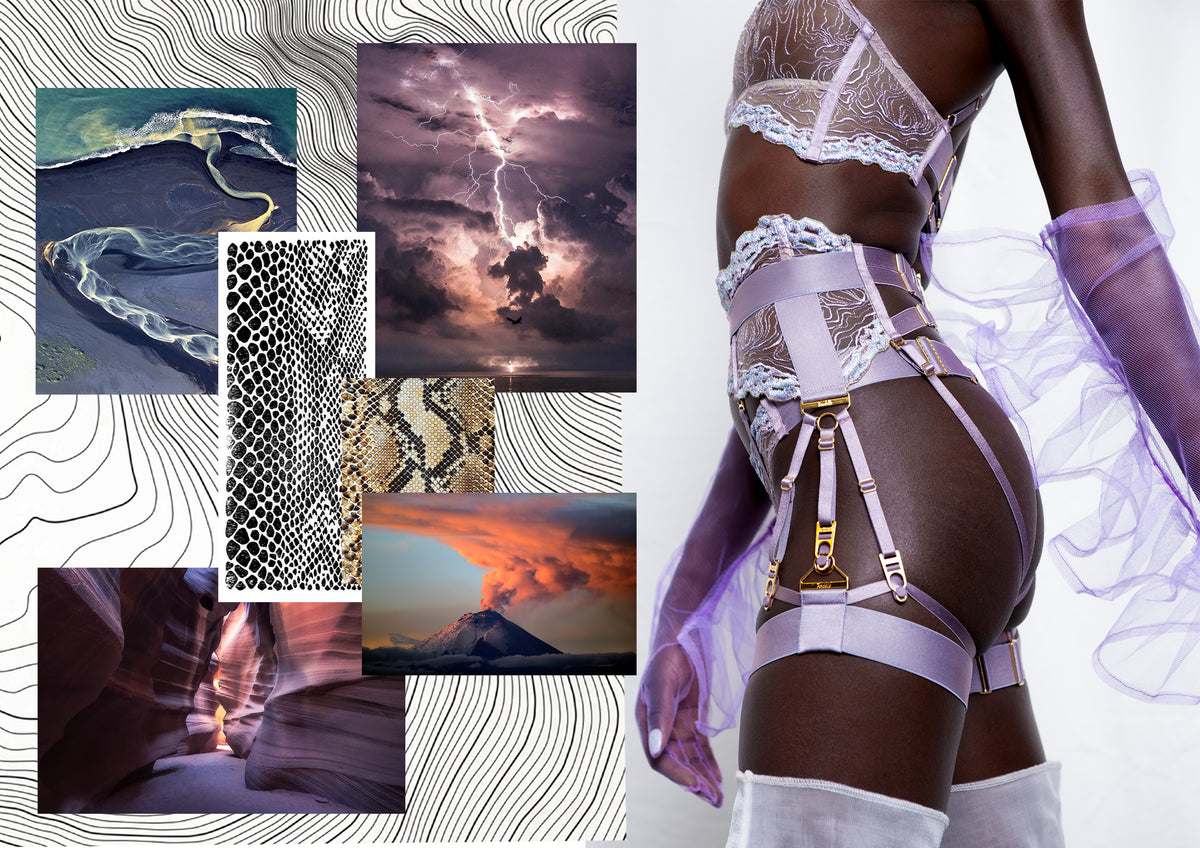 Throughout this challenging year, we have been deeply inspired by the positivity, encouraging morale and support we have experienced within the lingerie industry. Our team has utilised technology to connect while working from home, adapting to new challenges and transforming the way we work as a team to bring you this collection.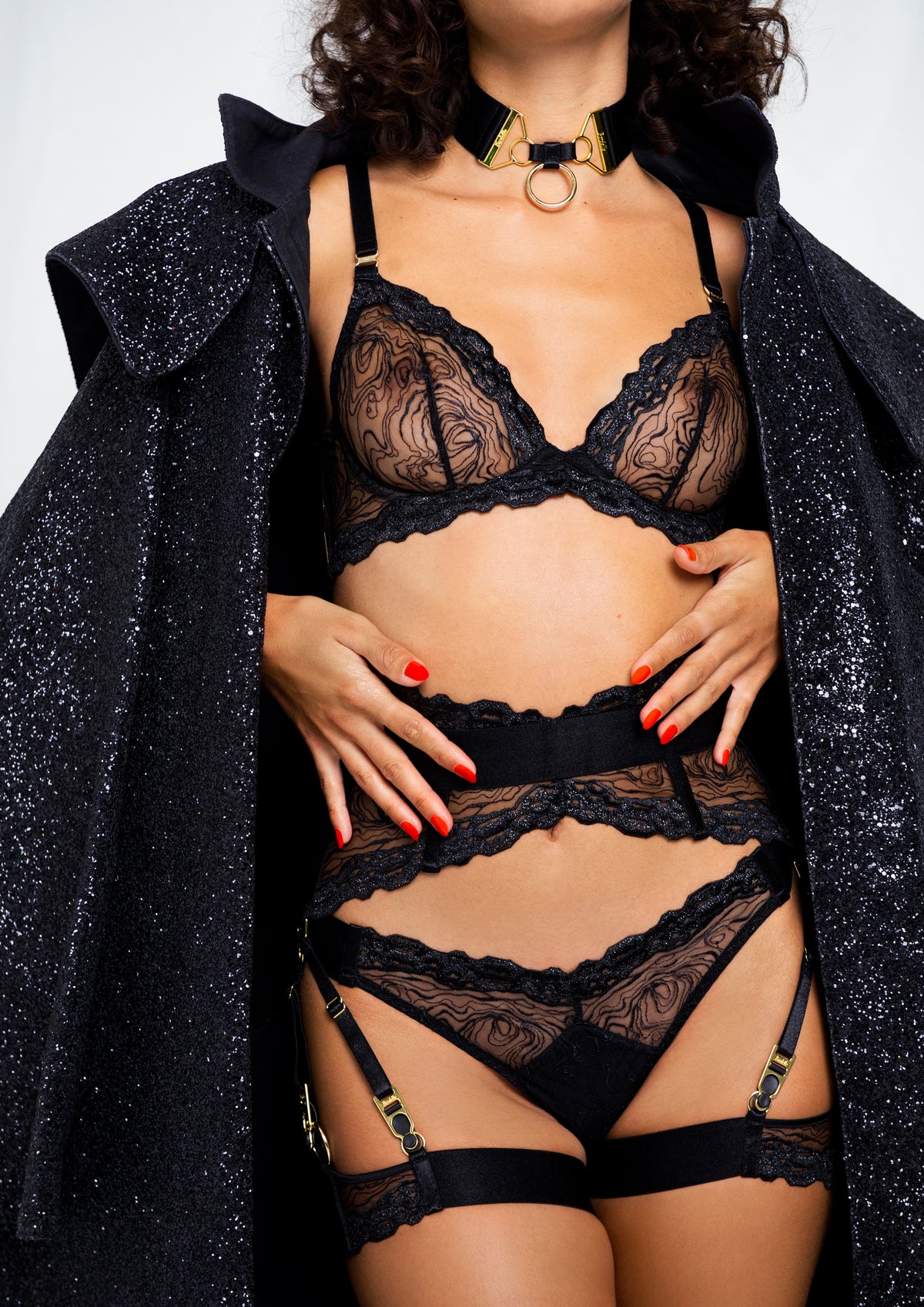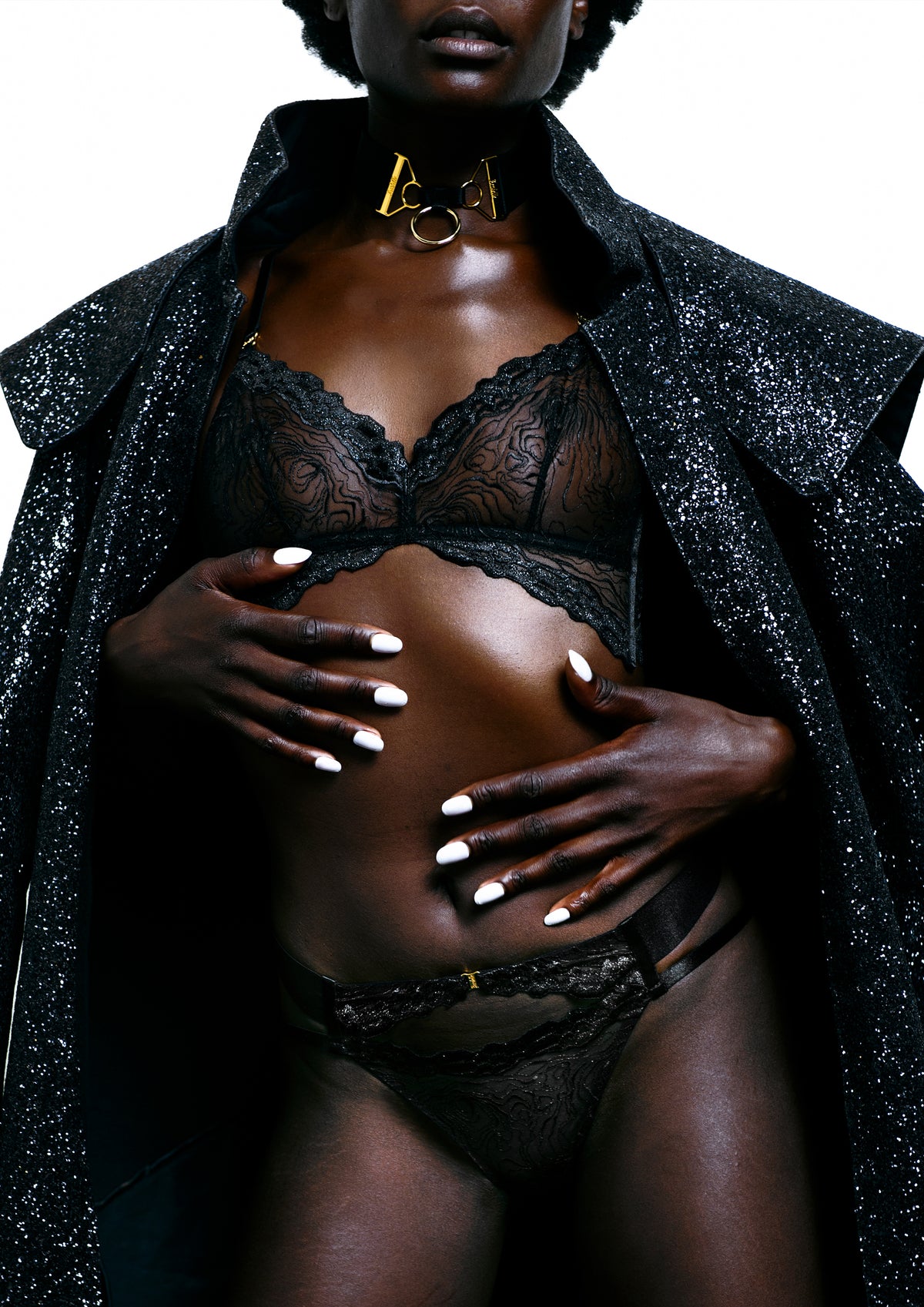 Taking its name from Mauna Kea, a volcano that extends so far below sea-level that it becomes the tallest mountain in the world, the Kea range showcases a bespoke Swiss embroidered voile in vibrant colourways. The collection has a refined sensuality, with delicately soft embroidery contrasted with heavy 24k gold plated hardware.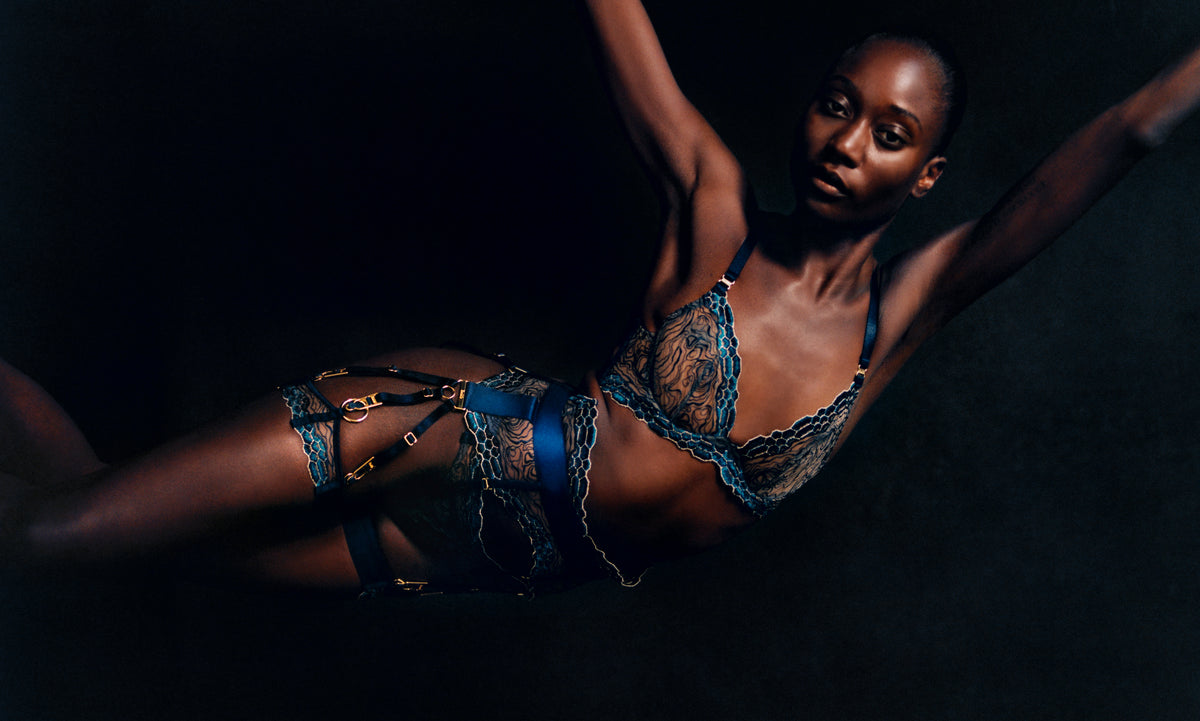 Inspired by dangerous and distant places, the collection combines bespoke fabrics and hand designed components in cleverly designed shapes. The entire collection comes in three distinct colourways: Classic Black, Vivid Navy and our newest elastic colourway; Tundra. This soft and elegant shade of pale lilac echoes the colours of thunderous skies, offering a delicate and feminine take on Bondage. The collection features our super-soft wideband satin elastic, popular for its comfort whilst maintaining a classically bondage aesthetic.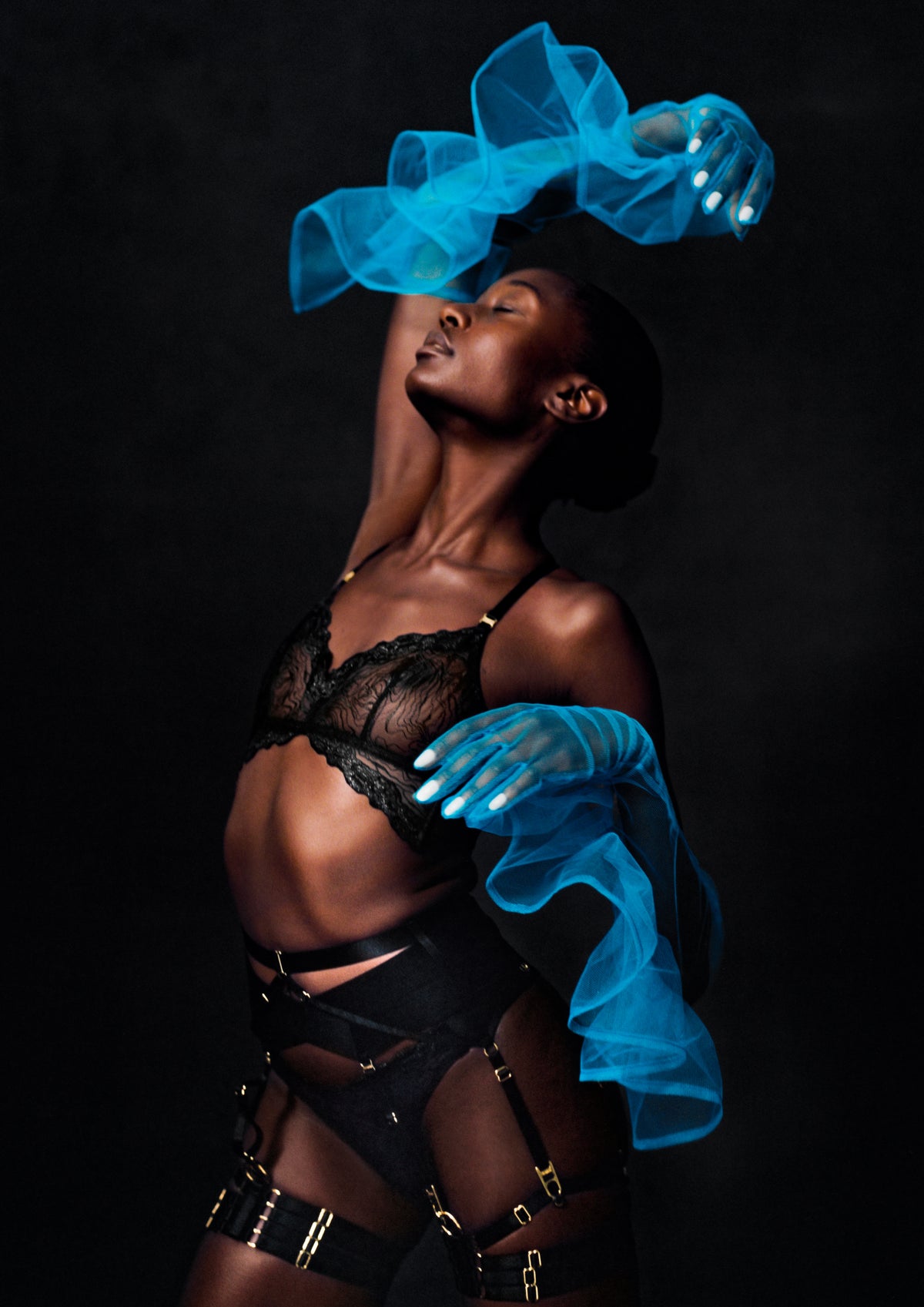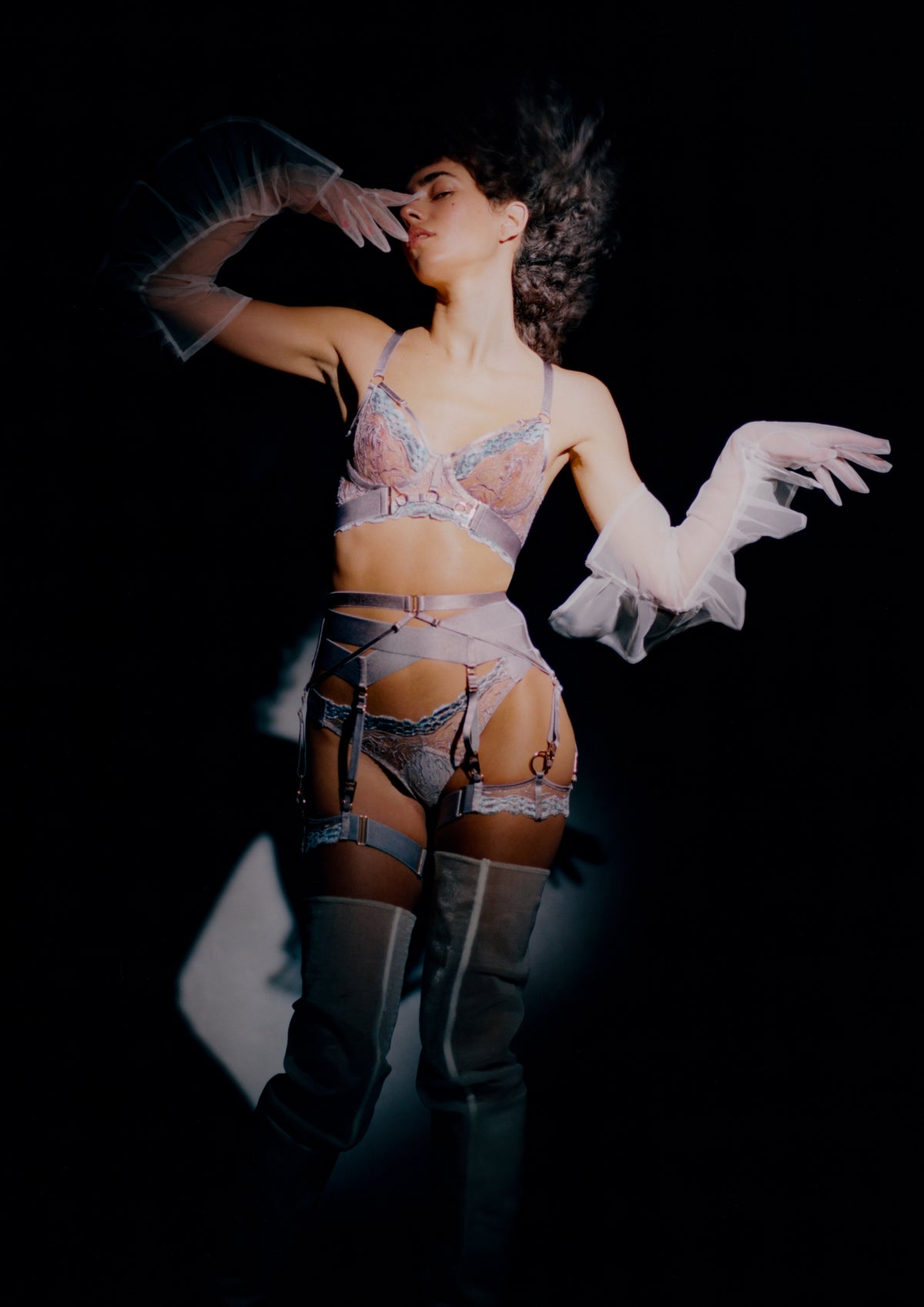 With luxuriously soft voile as a base, the hand-drawn design outlines a contour map of Icelandic glaciers and waterways. Both the Navy and Tundra colourways are embroidered onto sheer voile, displaying the design directly onto the skin. The classic Black is sophisticated and subtle, with understated detailing highlighting the luxuriously oversized 24k gold plated components. The contrast edging of the lace is inspired by intricate scales and textures of reptiles and animals, with flecks of coloured and lurex threads woven throughout. Navy and Tundra both woven with gold, and black with dark chrome.