Luxuriate in the soft, dreamy splendour of the second instalment of our SS22 Collection. DAY: Dala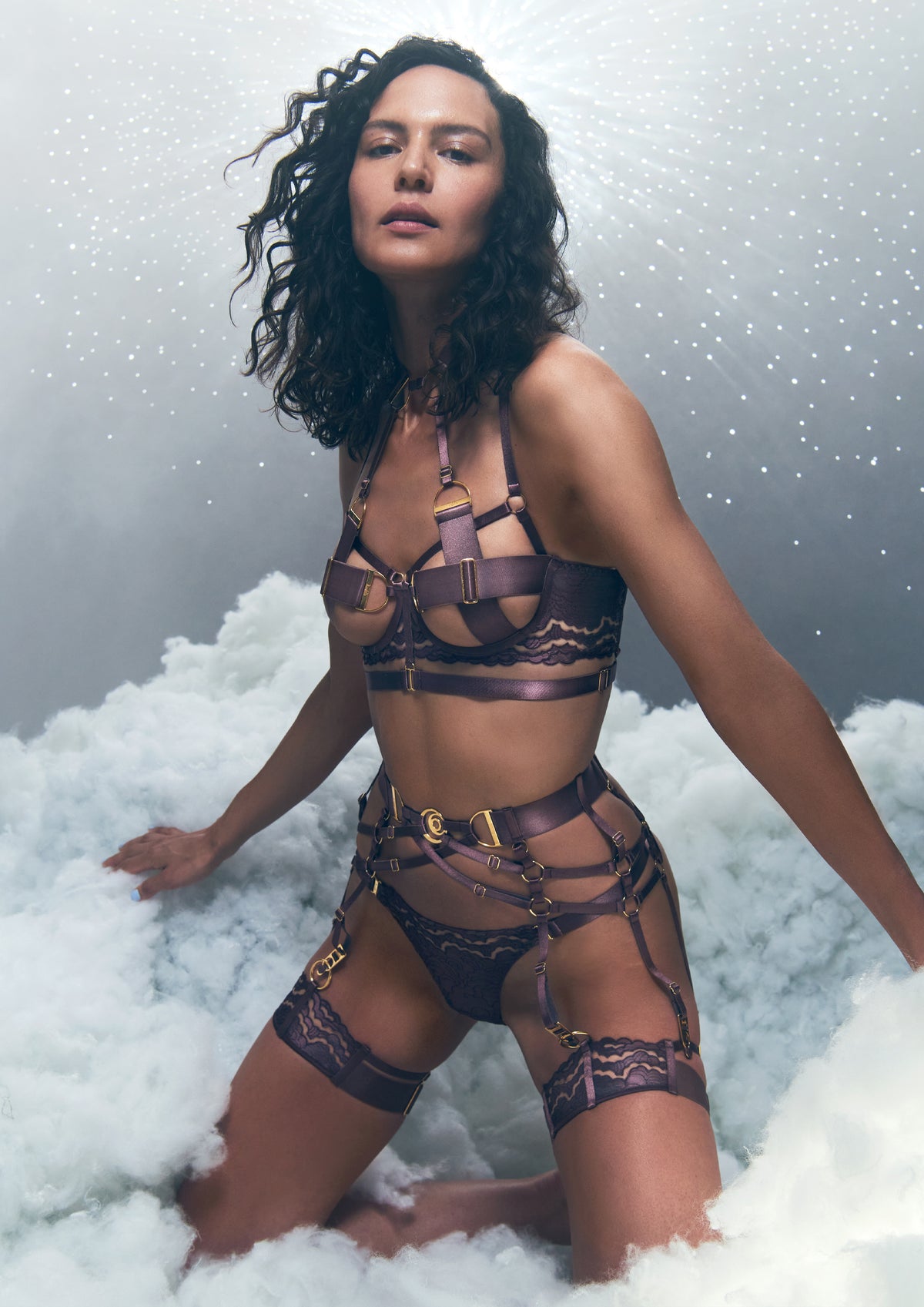 We have been inspired by the abstract concept of dreams and wishes, incorporating these themes into both our Dala and Selene collections. Each represents the contrast of Day and Night, Clouds and Stars. We introduce you to part two, Day.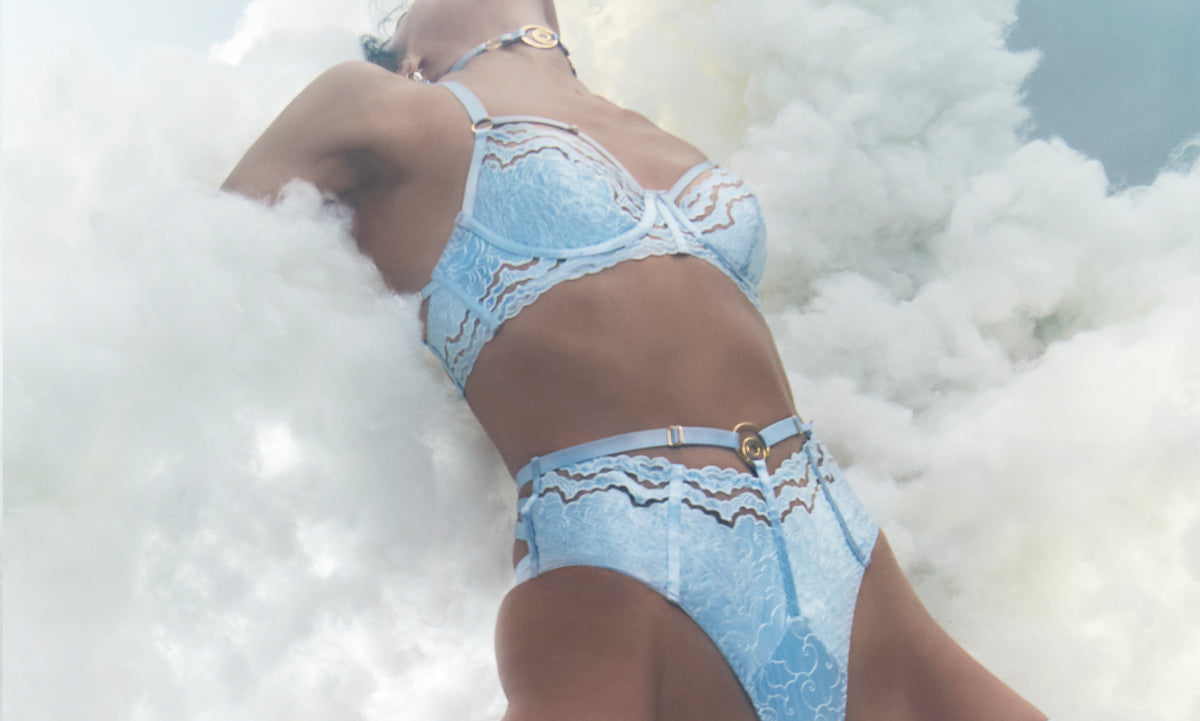 Dala is taken from Amygdala, an area of the brain active when dreaming. The collection features an intricately embroidered satin applique inspired by quilting. The hand-drawn design depicts soft clouds in the sky, with cut out detailing on a sheer voile to create a unique scalloped edge that showcases the cloud design directly onto your skin.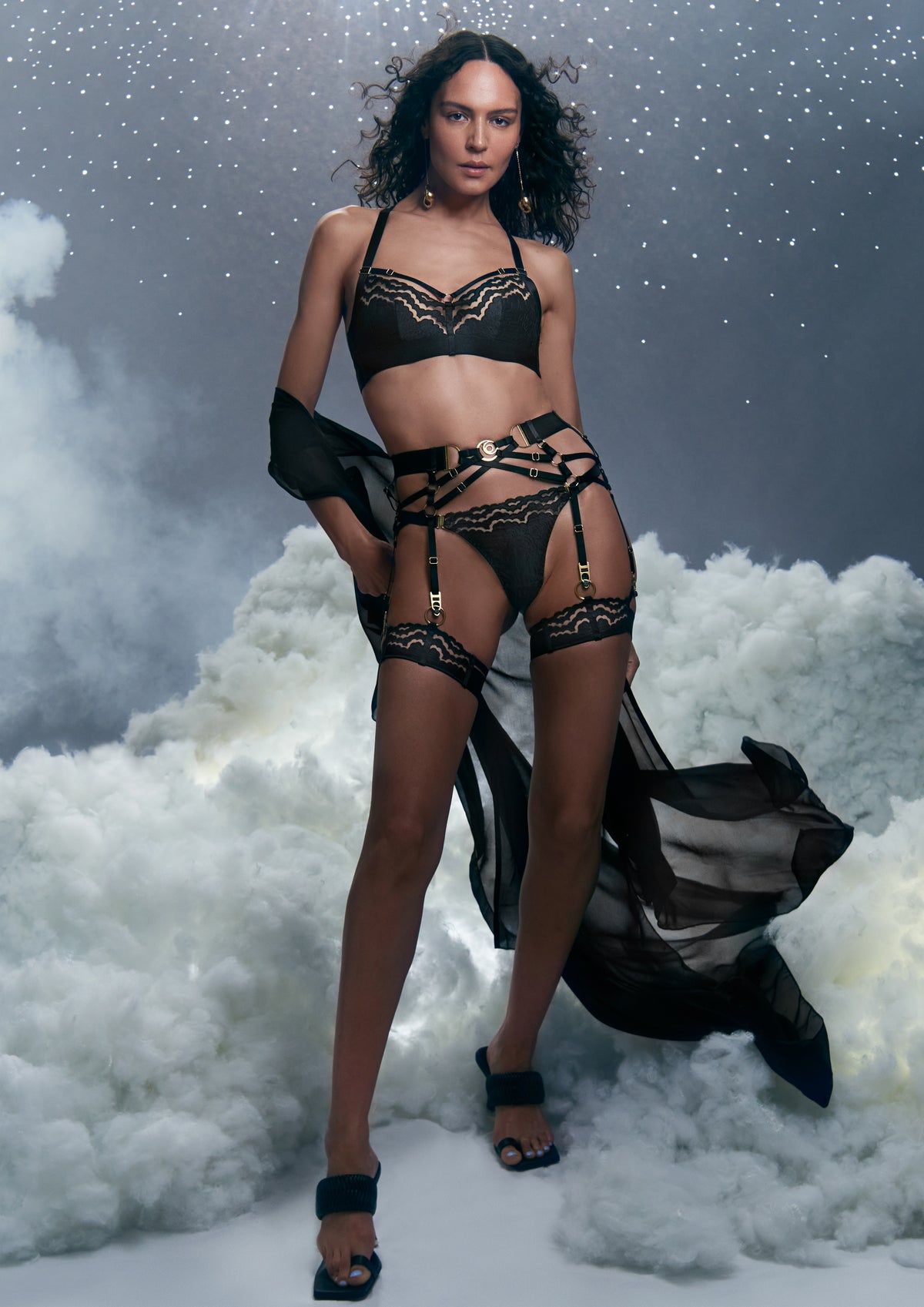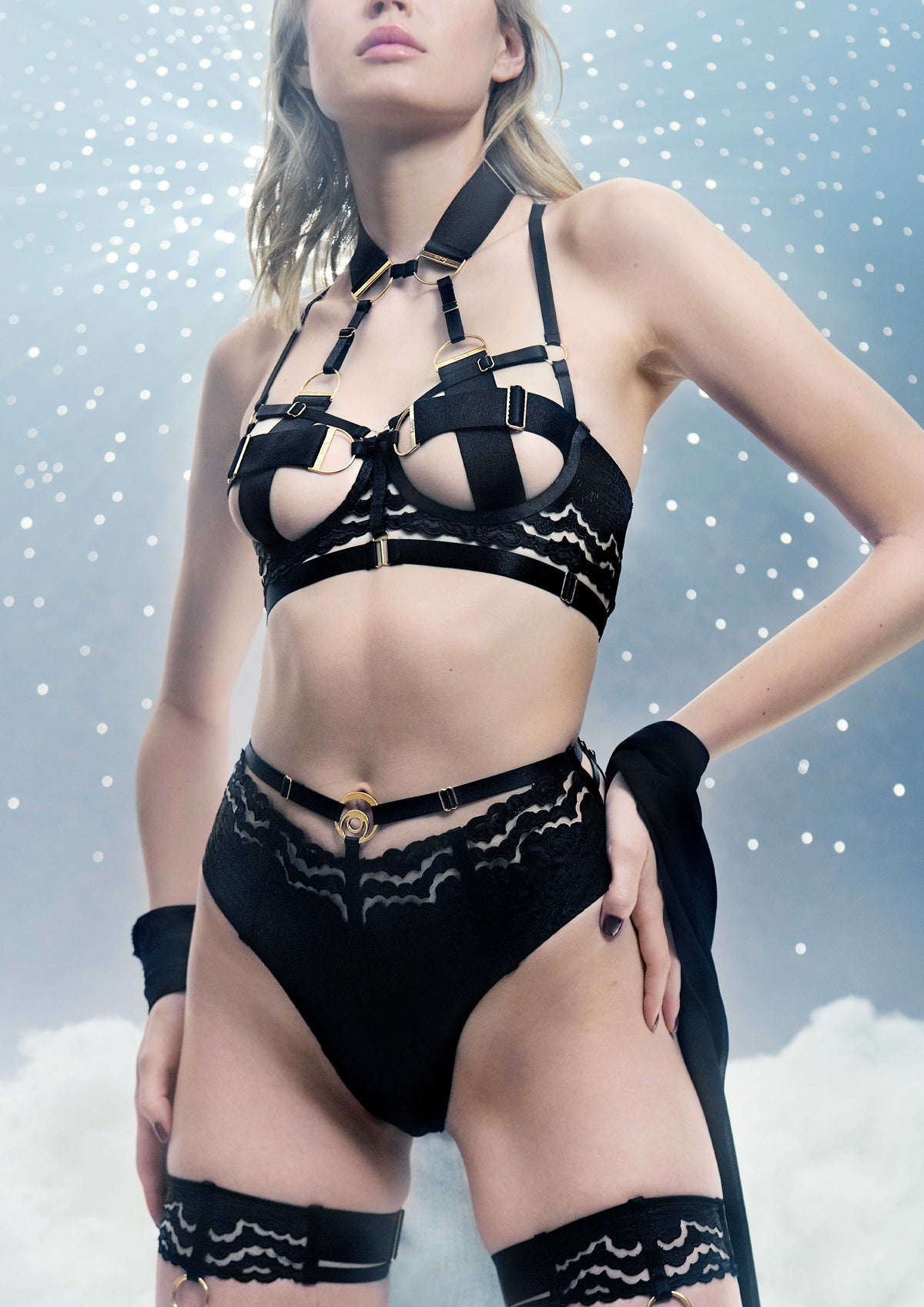 The luxurious satin of the collection shines in three colourways. Classic Black represents the dark night sky, mysterious and seductive. Dusty Blue is reminiscent of a clear summer day, soft and feminine. Finally our new colourway for the season is Plum, a rich and luxurious shade with hues of purple and bronze inspired by dusk skies.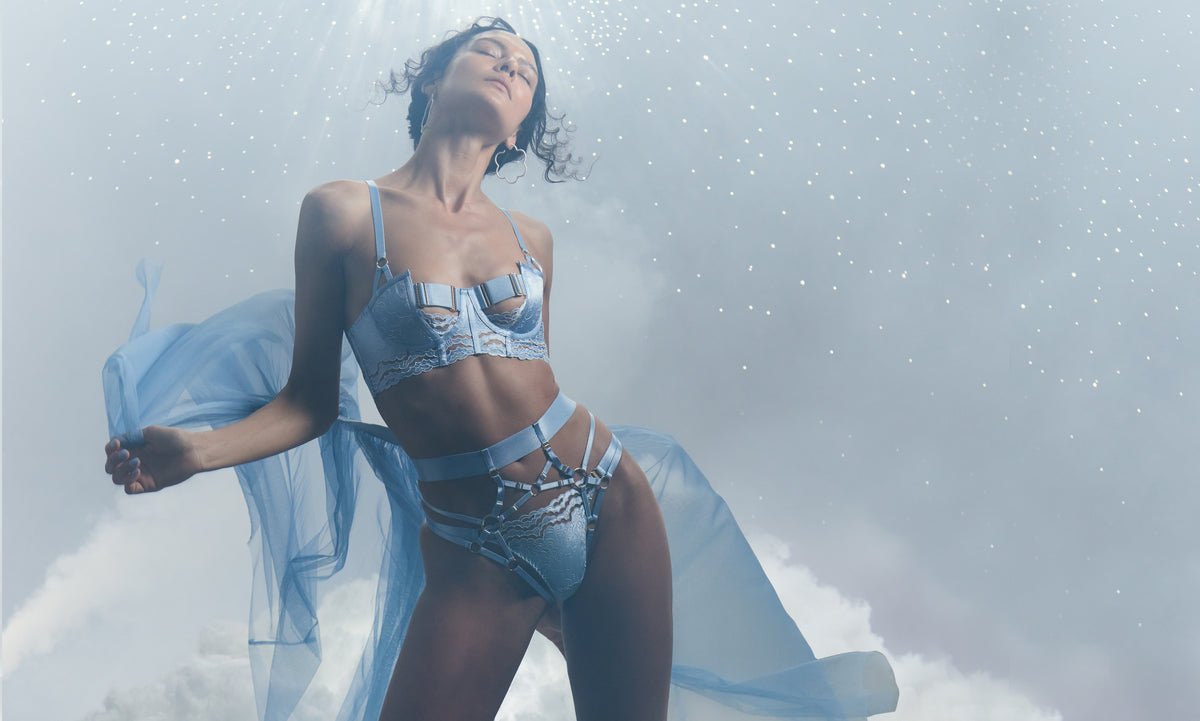 The collection pairs our super-soft wide-band elastic with structured satin panels to create an exciting array of brand new shapes, with many styles doubling as daring outerwear. How will you wear yours?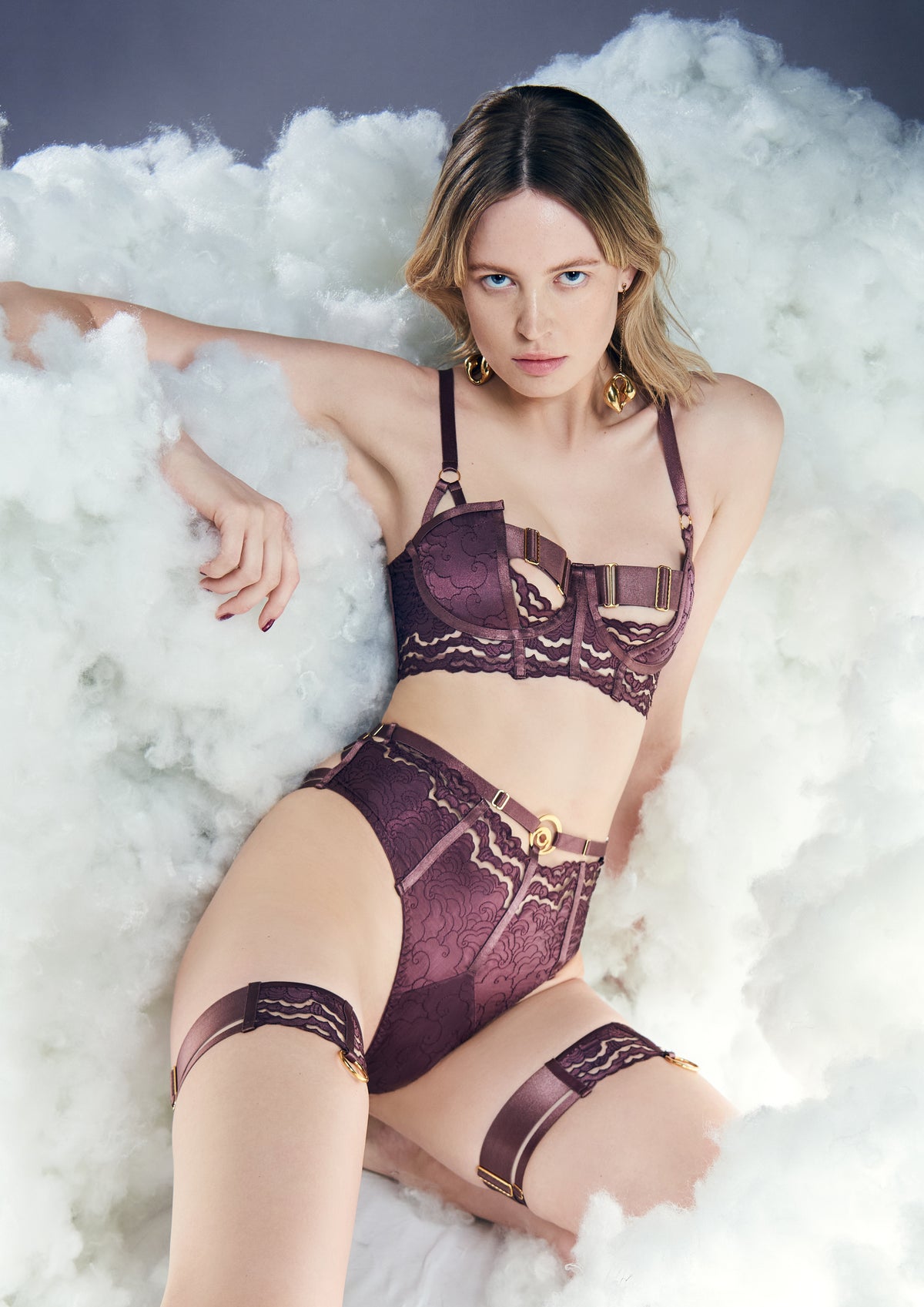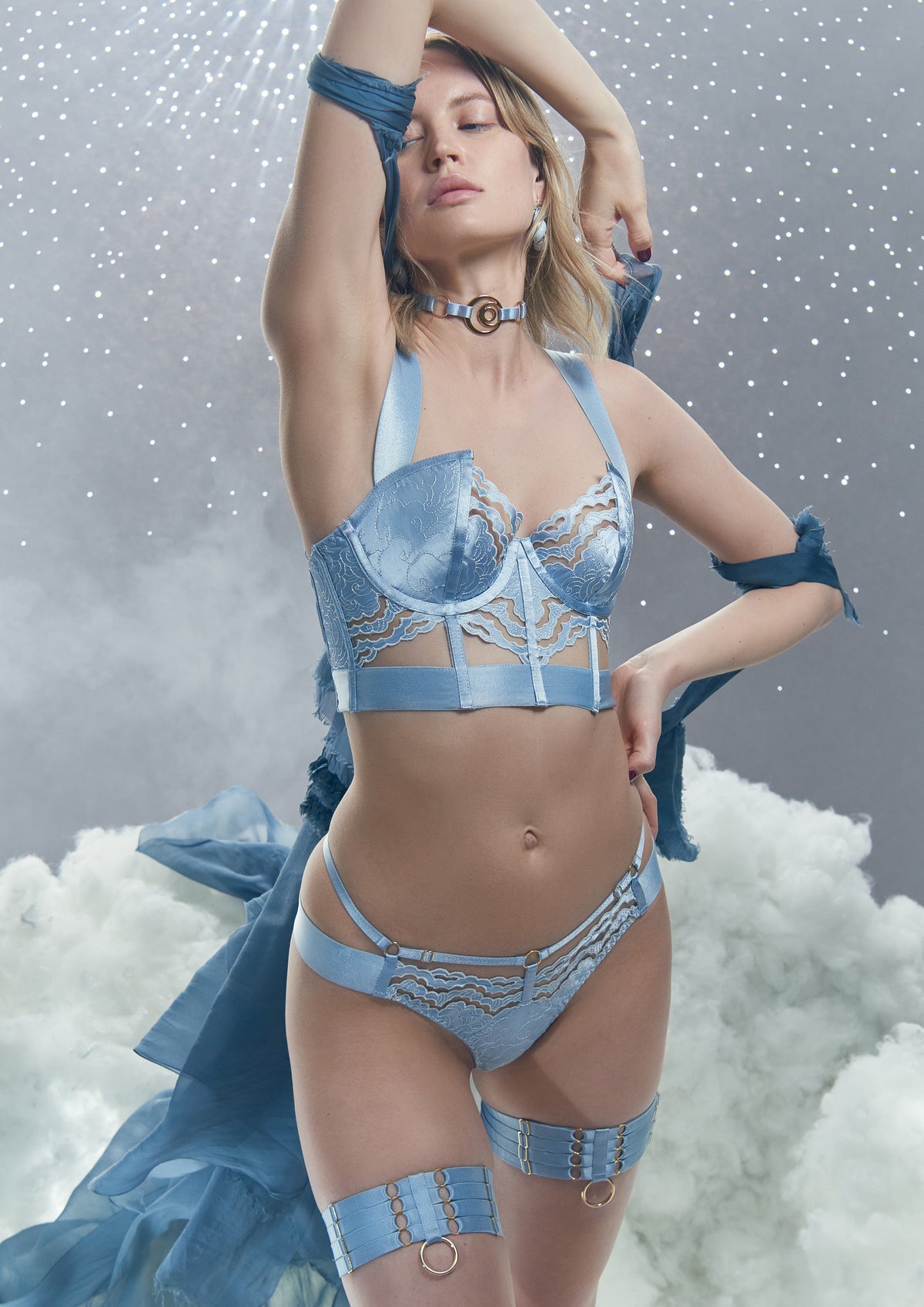 Indulge in the divine beauty of Dala.
*The entire collection has been designed, developed and sampled from start to finish by our team remotely during lockdown.
---