This summer we are introducing a small capsule of Ready-to-Wear separates designed to be worn with our lingerie collections. Modern and elegant, the complementary garments represent a luxurious mix of subversive sophistication inspired by our most iconic and experimental designs. Memorable, provocative, and never without a reaction.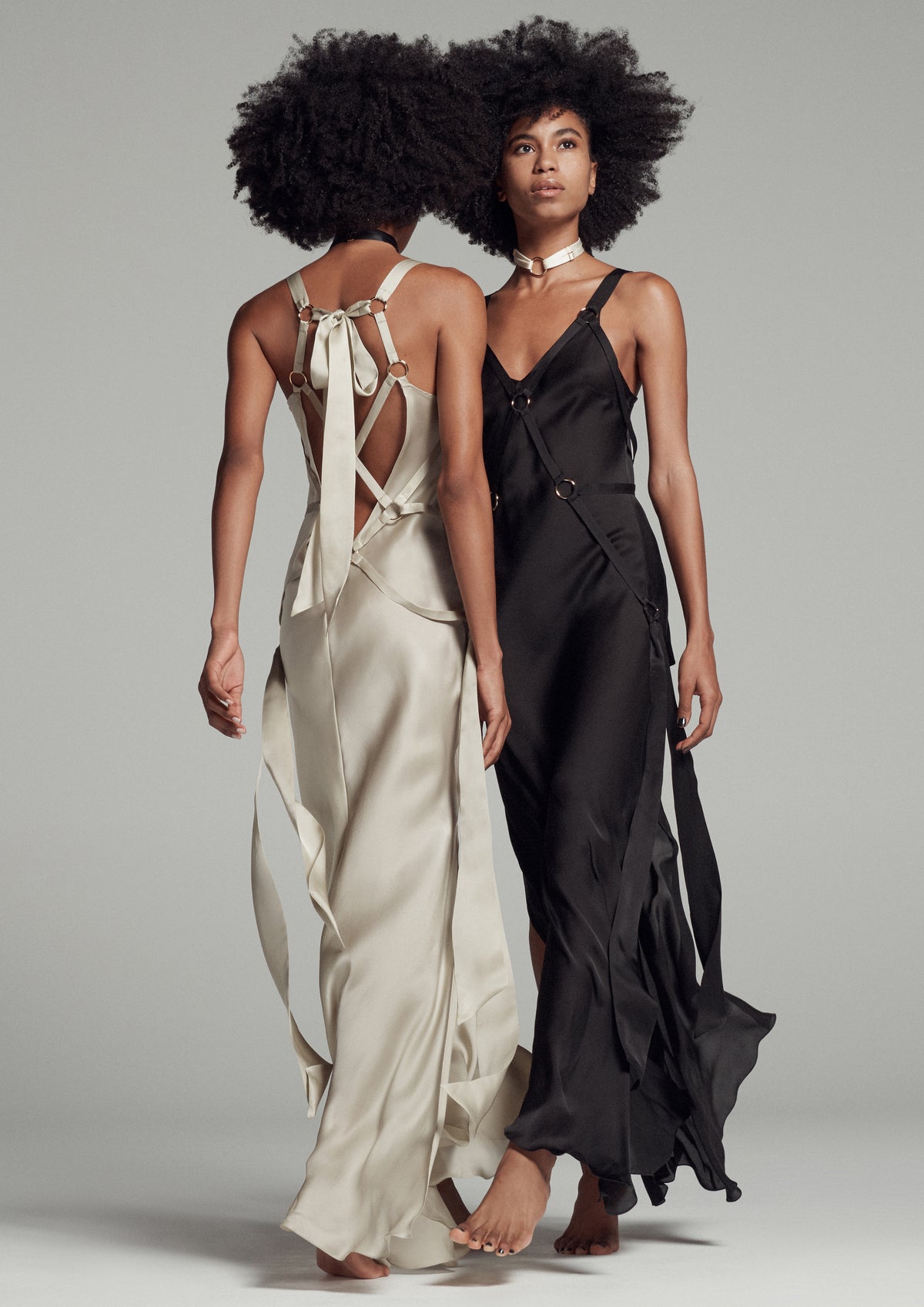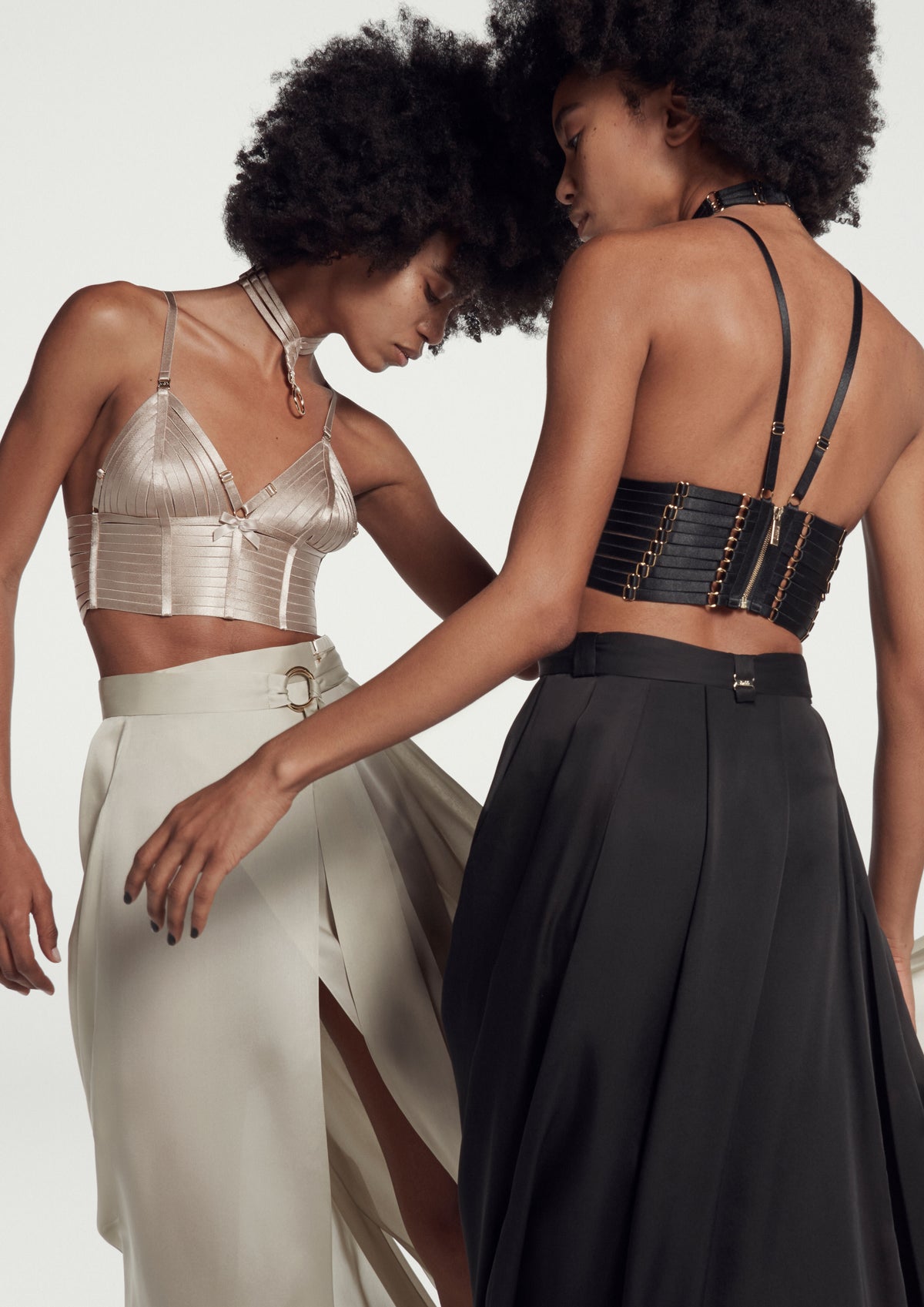 Low cut backs enhance what lies beneath while also featuring innovative and intricate design elements hinting to the Bondage aesthetic of Bordelle when worn alone.
Delicate layers of silk are offset with instantly recognisable Bordelle 24k gold hardware for a unique twist on ready-to-wear. Gold accents offer luxurious detailing and a functionality on hero pieces that allow the wearer to adjust silk straps around the body for a bespoke fit.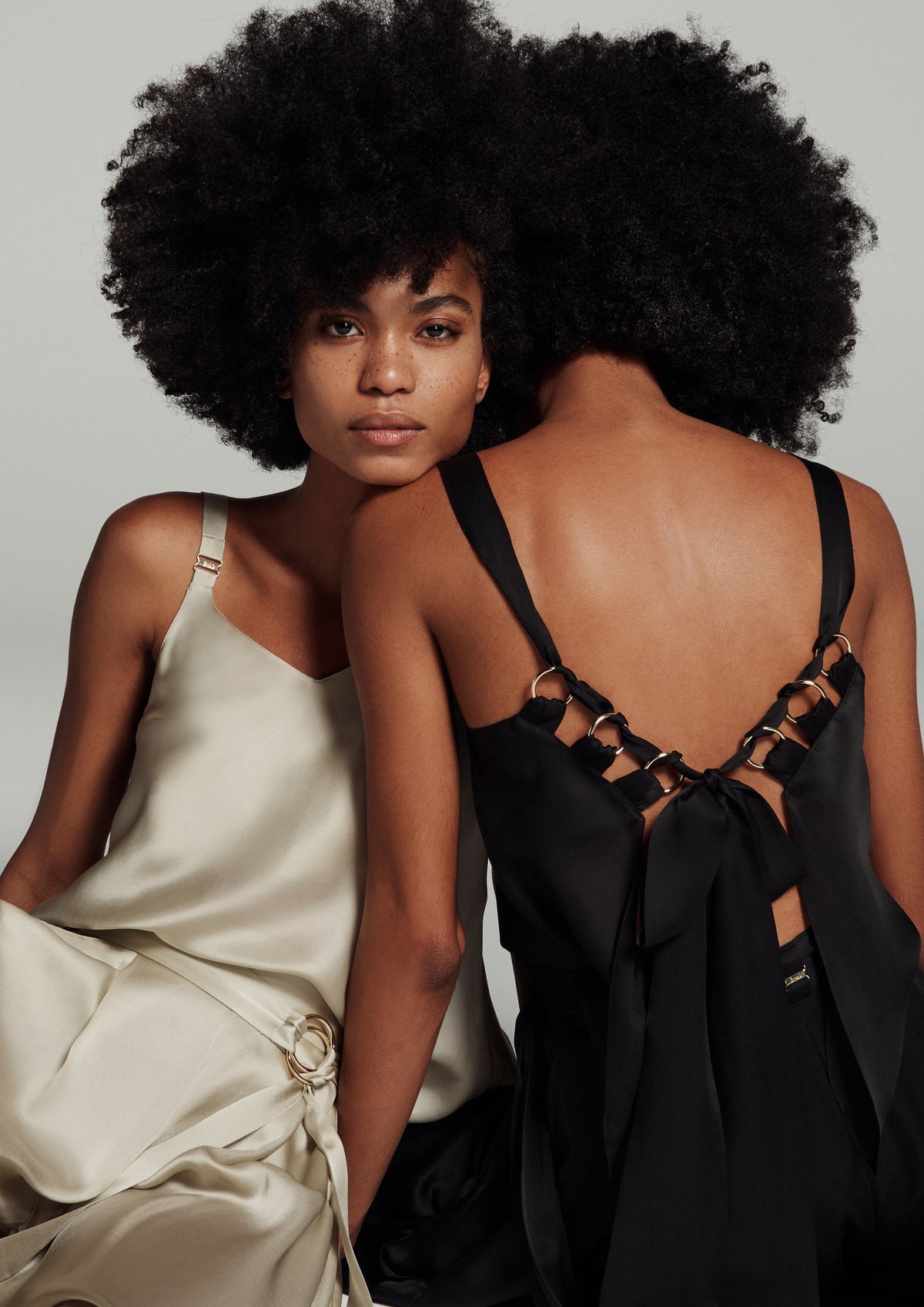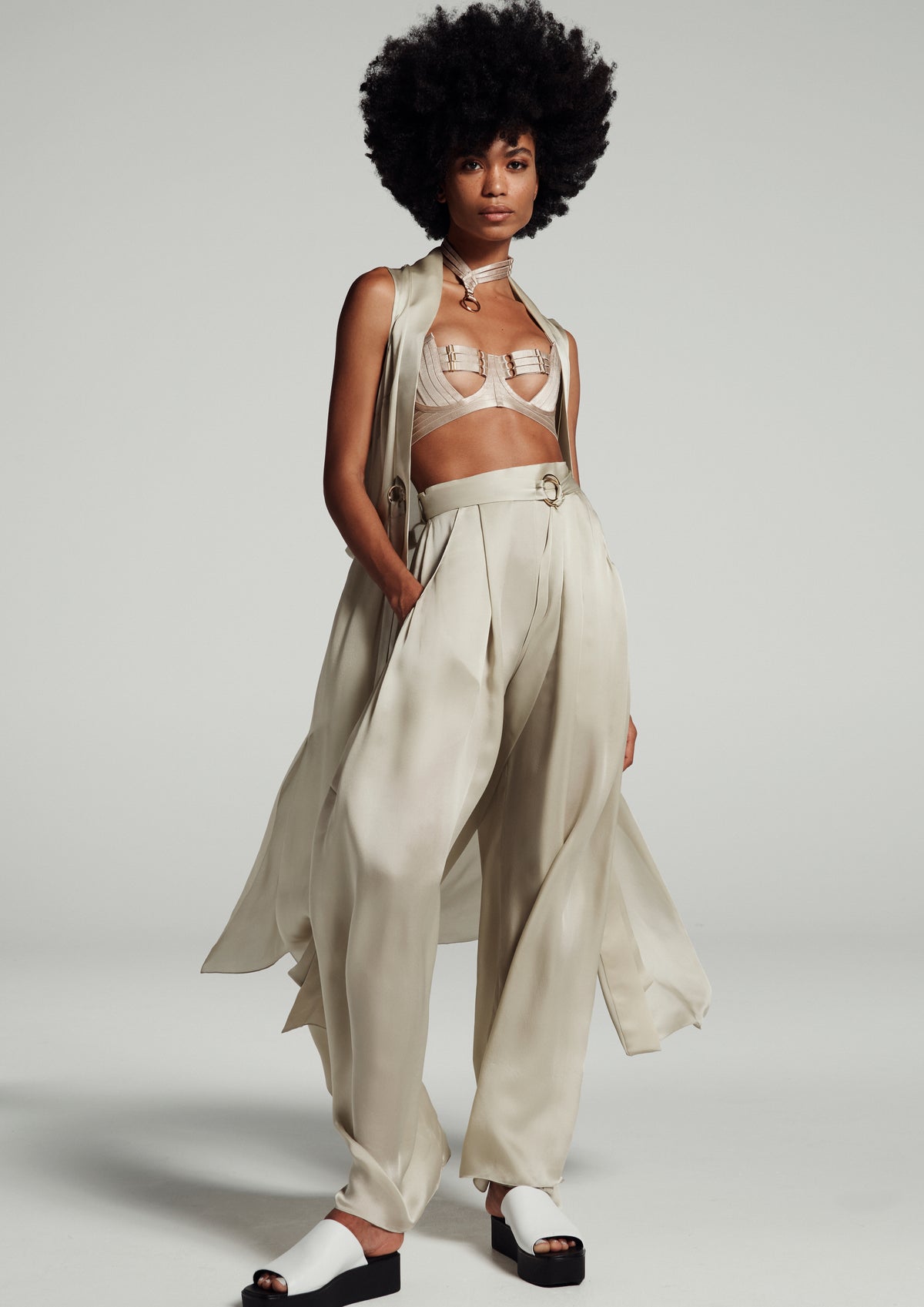 Styled as evening-wear or decadent loungewear, the RTW capsule offers a stripped back selection of versatile silhouettes that envelop the body in sumptuous silk.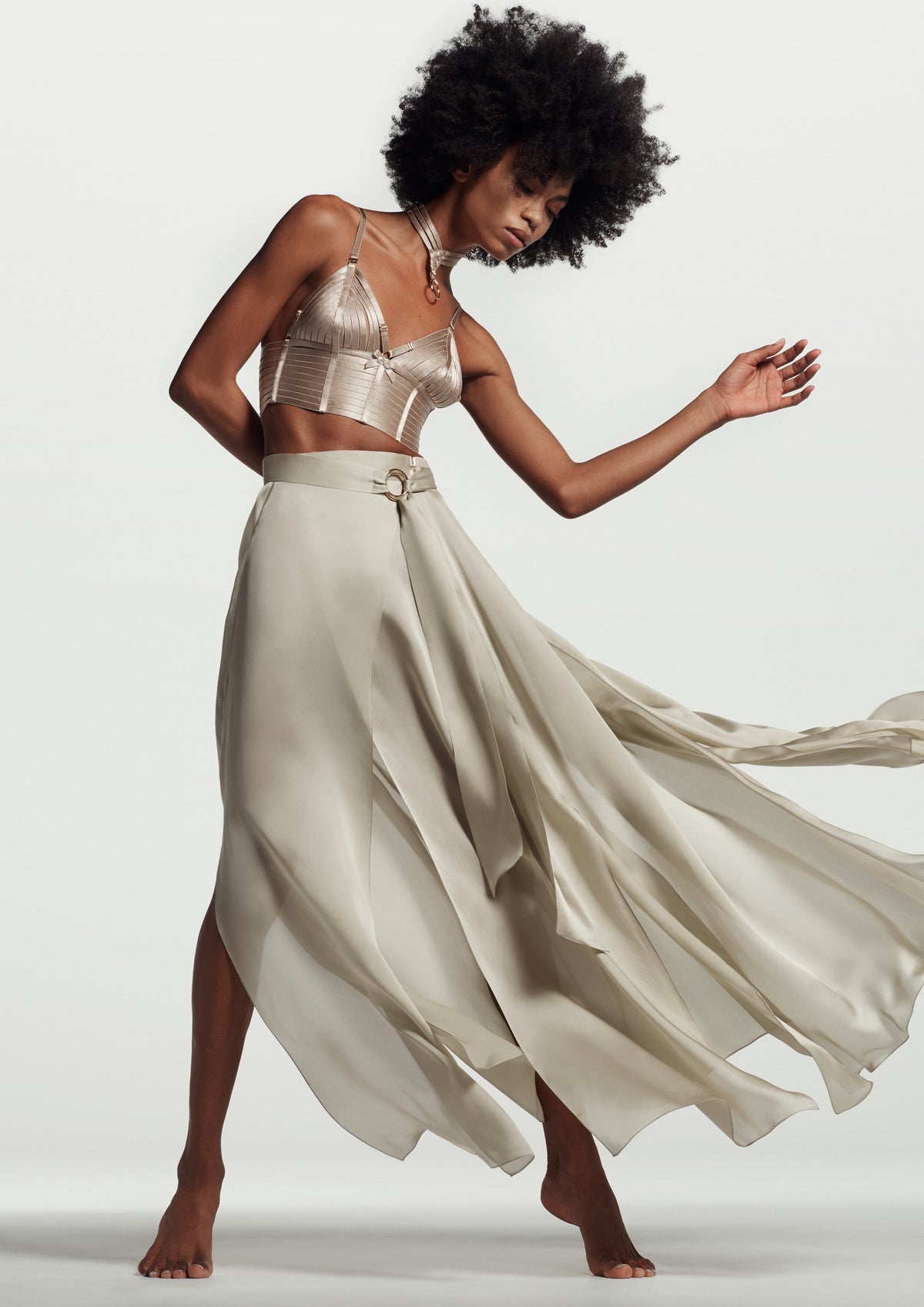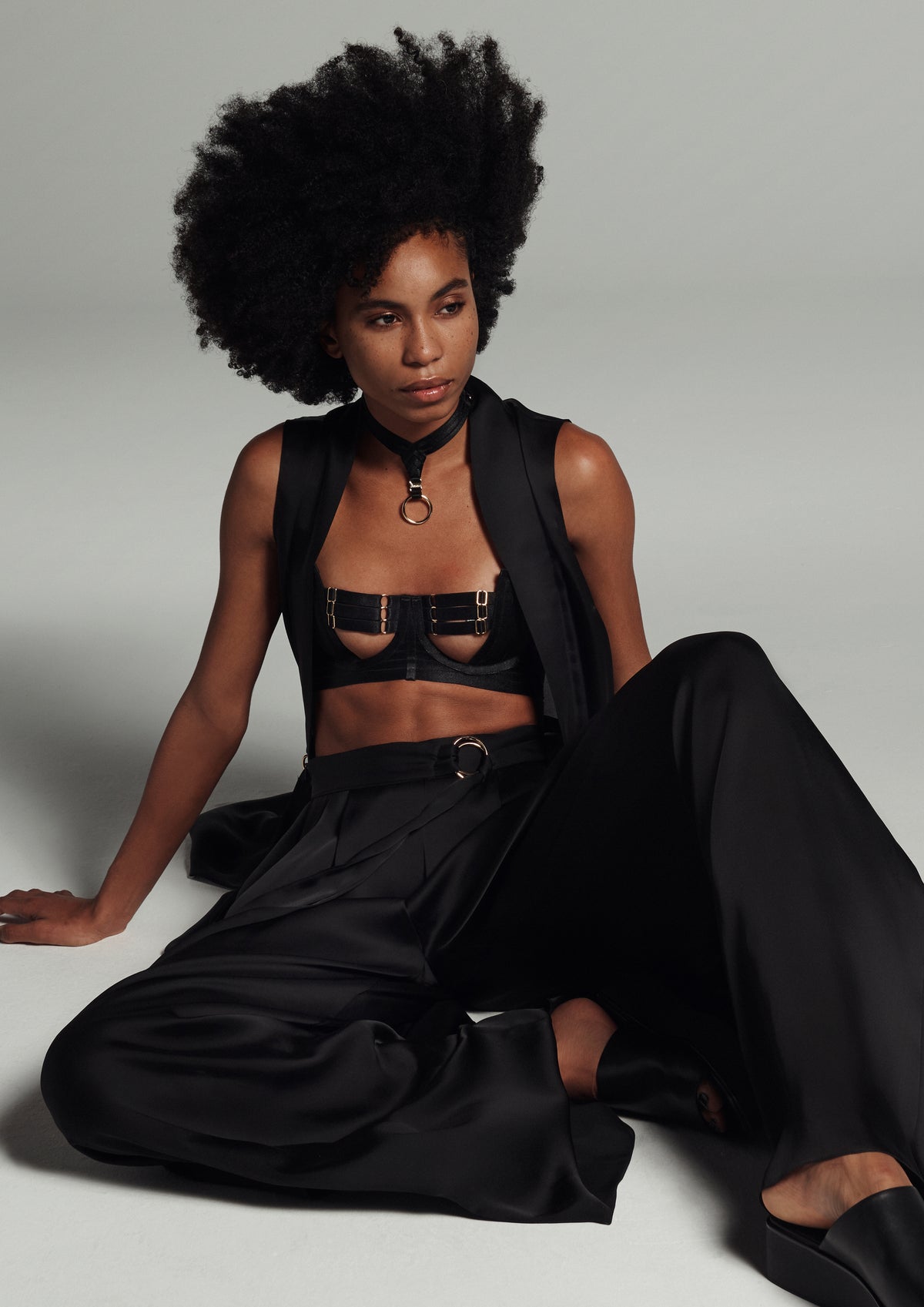 The Palazzo Pants and Wrap Skirt are tailored and pleated with layers of silk to ensure an ultra-flattering fit that can be worn from day to night. Style with the Open Back Top or Sleeveless Jacket for understated elegance and comfort.
The Maxi Dress is an elegantly relaxed throw over style with subtle gathering for volume, while the bias-cut Harness Dress features a sophisticated plunge back with intricate strap detailing suitable for any event.

All pieces are made from 100% silk in two beautifully simplistic colourways; Black and Fawn.