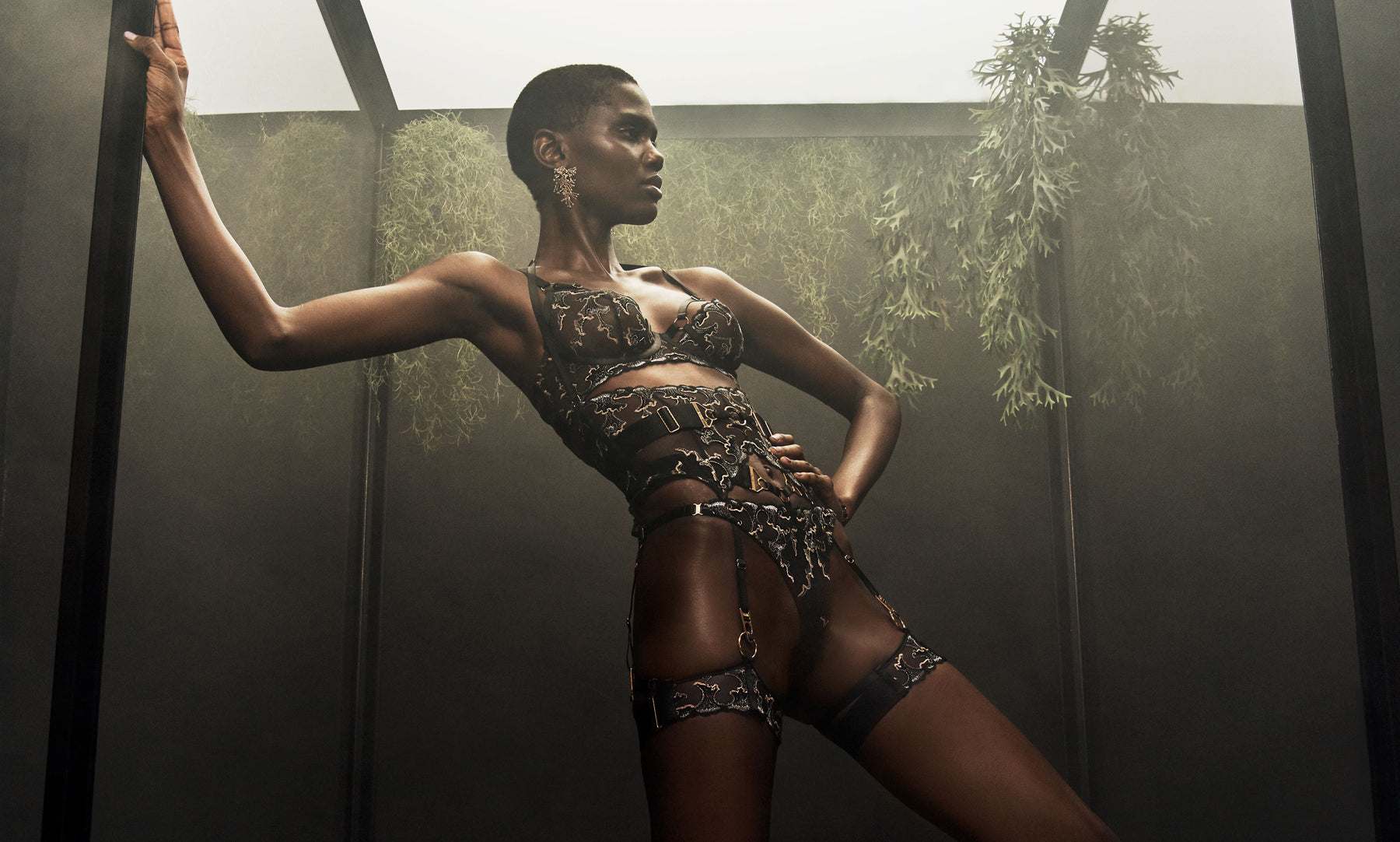 A|W 21|22 AUREA
Immerse yourself in the captivating femininity of Aurea. The second drop of our AW22 collection takes its name from Aurelia Aurita, a bioluminescent species of jellyfish found deep in the ocean. Combining delicate embroidery with statement strapping, Aurea offers a refined selection of bondage-luxe shapes with elegance at its core. Never before seen, the collection also offers an exciting new colourway woven with extraordinary glow-in-the-dark threads that illuminate the night.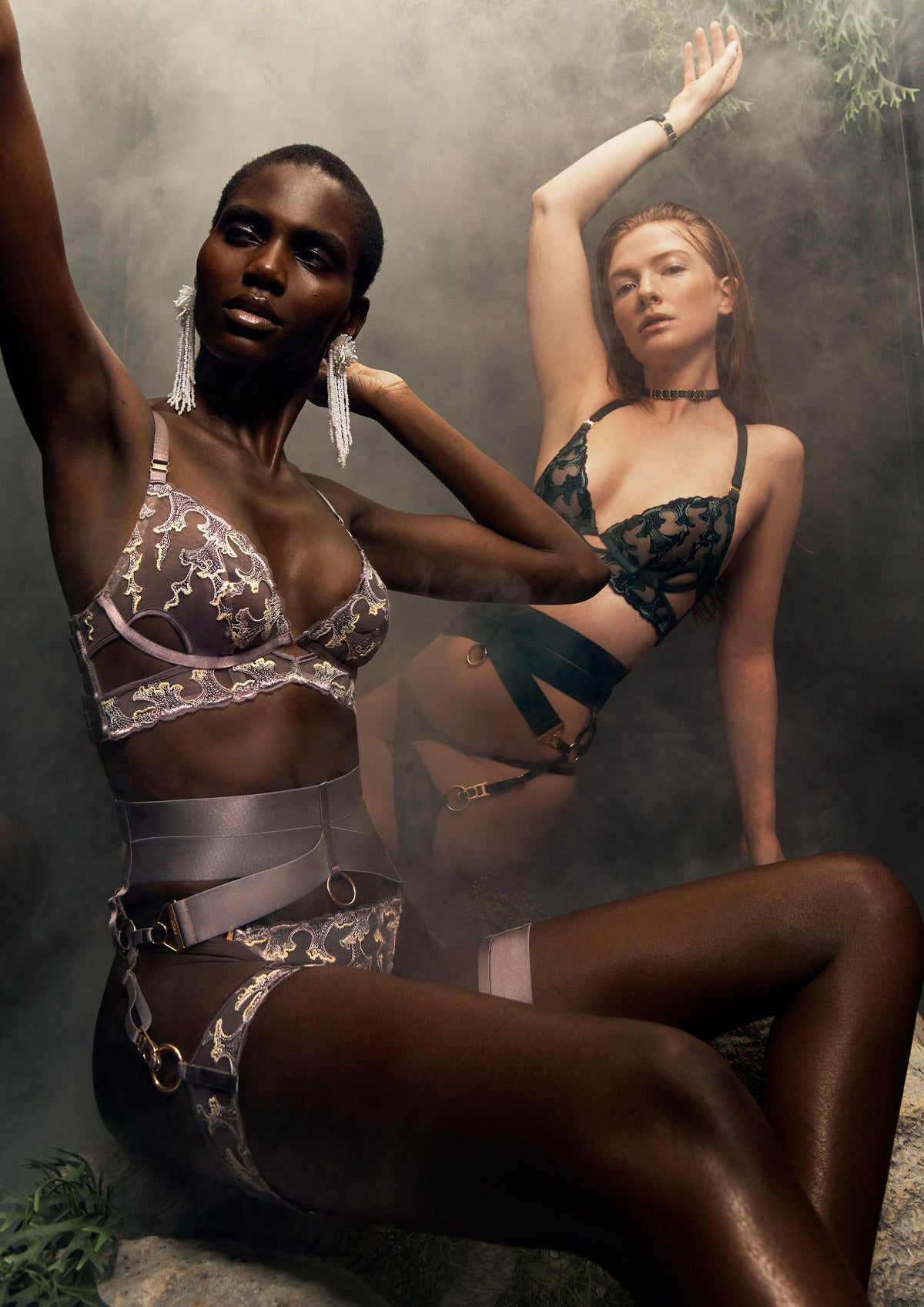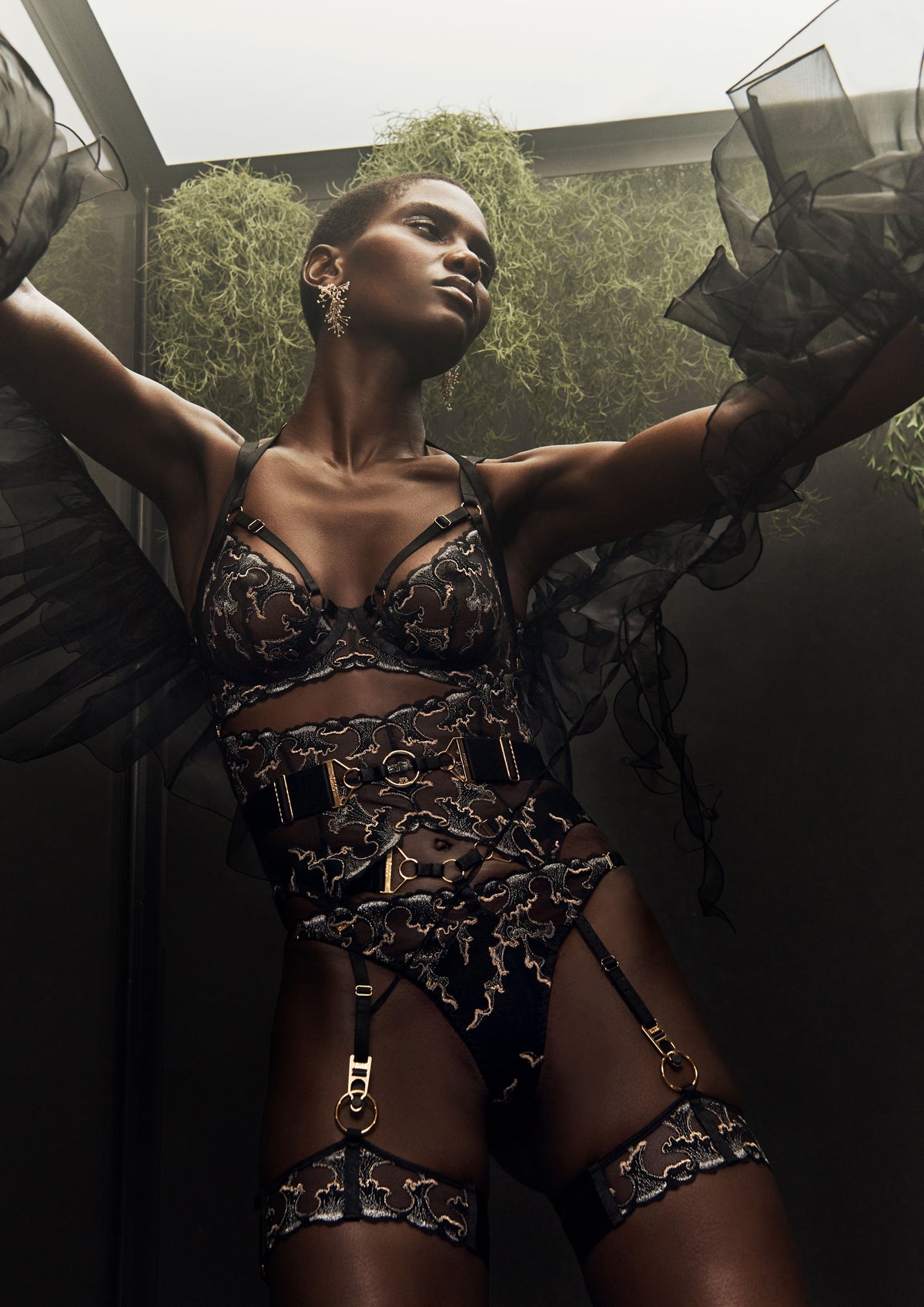 Aurea is available in three colourways inspired by the multitude of textures and colours of jellyfish. Black is an opulent combination of glittering gold and silver lurex threads, whilst Eden is effortlessly wearable, combining contemporary shades of green and purple. Finally, Tundra is our most unique embroidery to date. Incorporating distinctive glow-in-the-dark threads, it is inspired by bioluminescence in nature and will emit a soft glow when charged with light.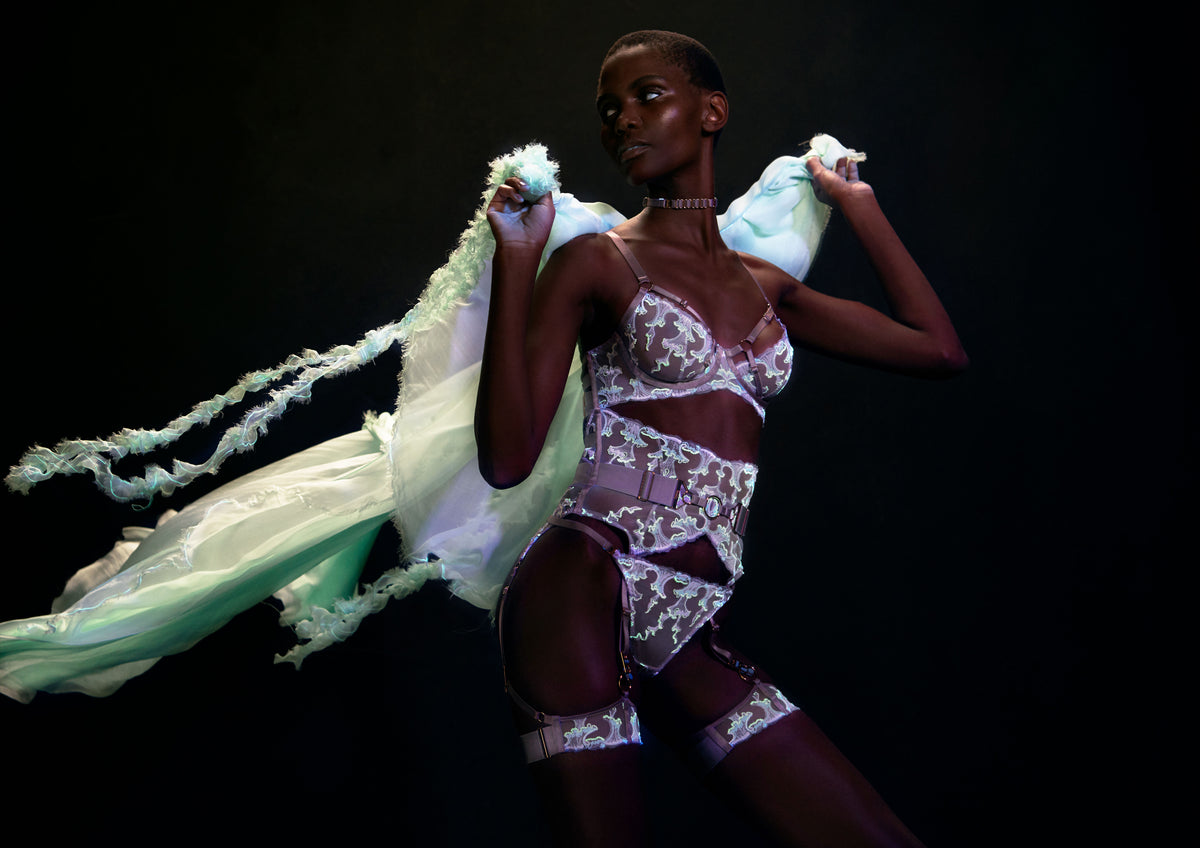 The bespoke swiss-embroidered design of Aurea is inspired by the complex and delicate shapes of jellyfish tendrils, embroidered onto a soft tulle recycled from repurposed plastic. We are passionate about our sustainability mission, and in addition to using recycled fabrics in our collections we have also committed to becoming plastic neutral starting from 2021. We have partnered with Cleanhub to help save non-recyclable plastic waste from reaching our oceans. You can read more about our sustainability mission on our website.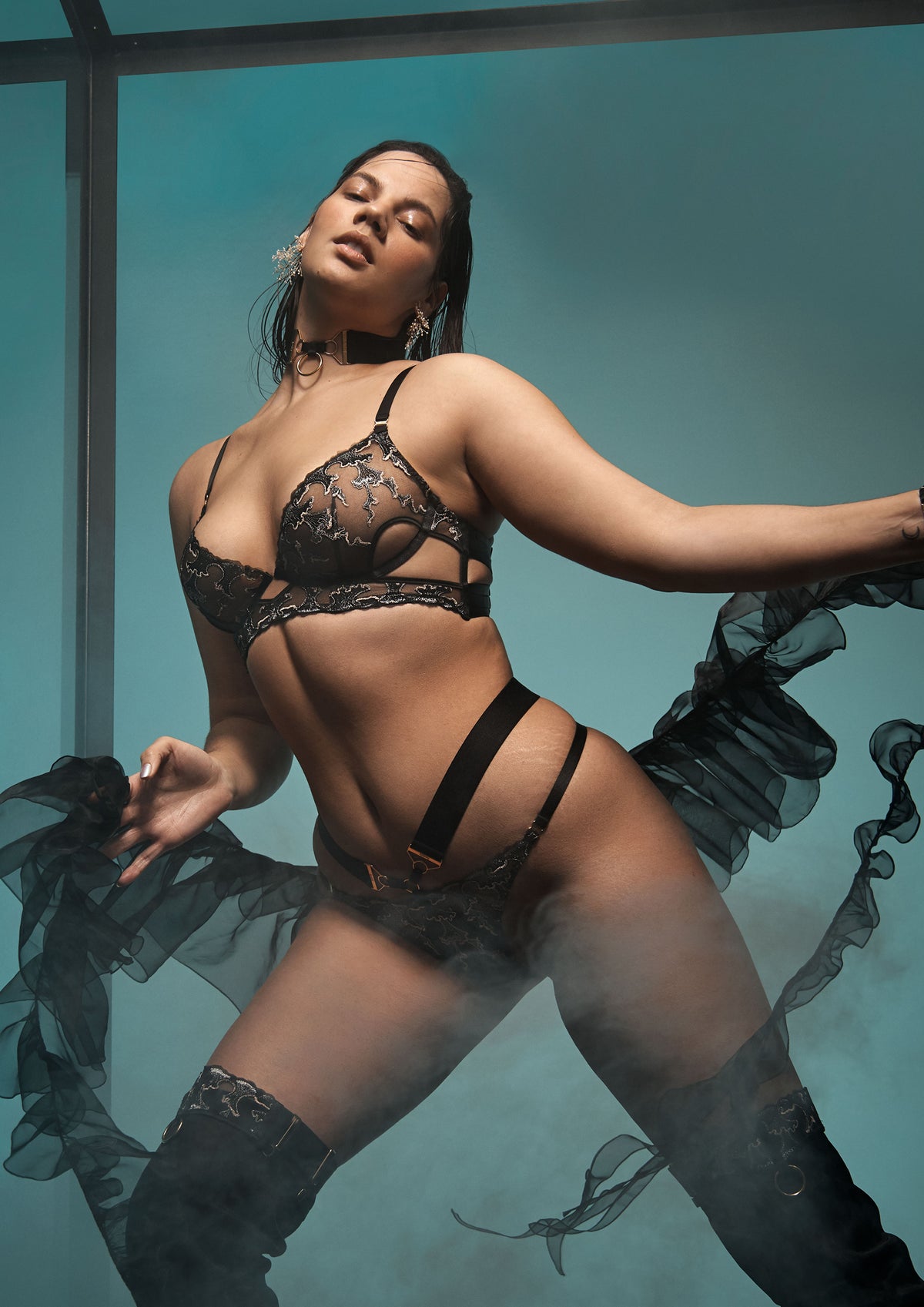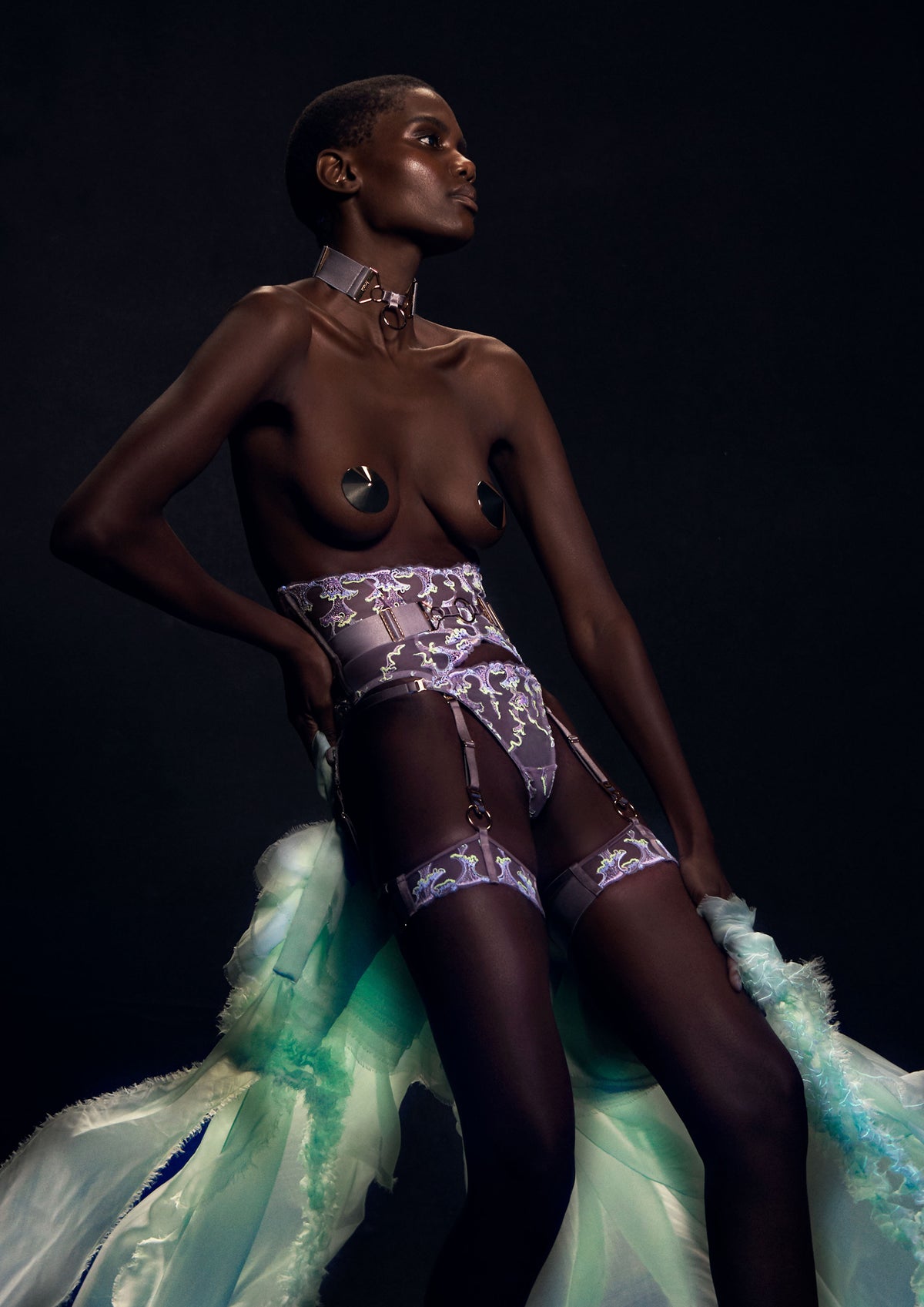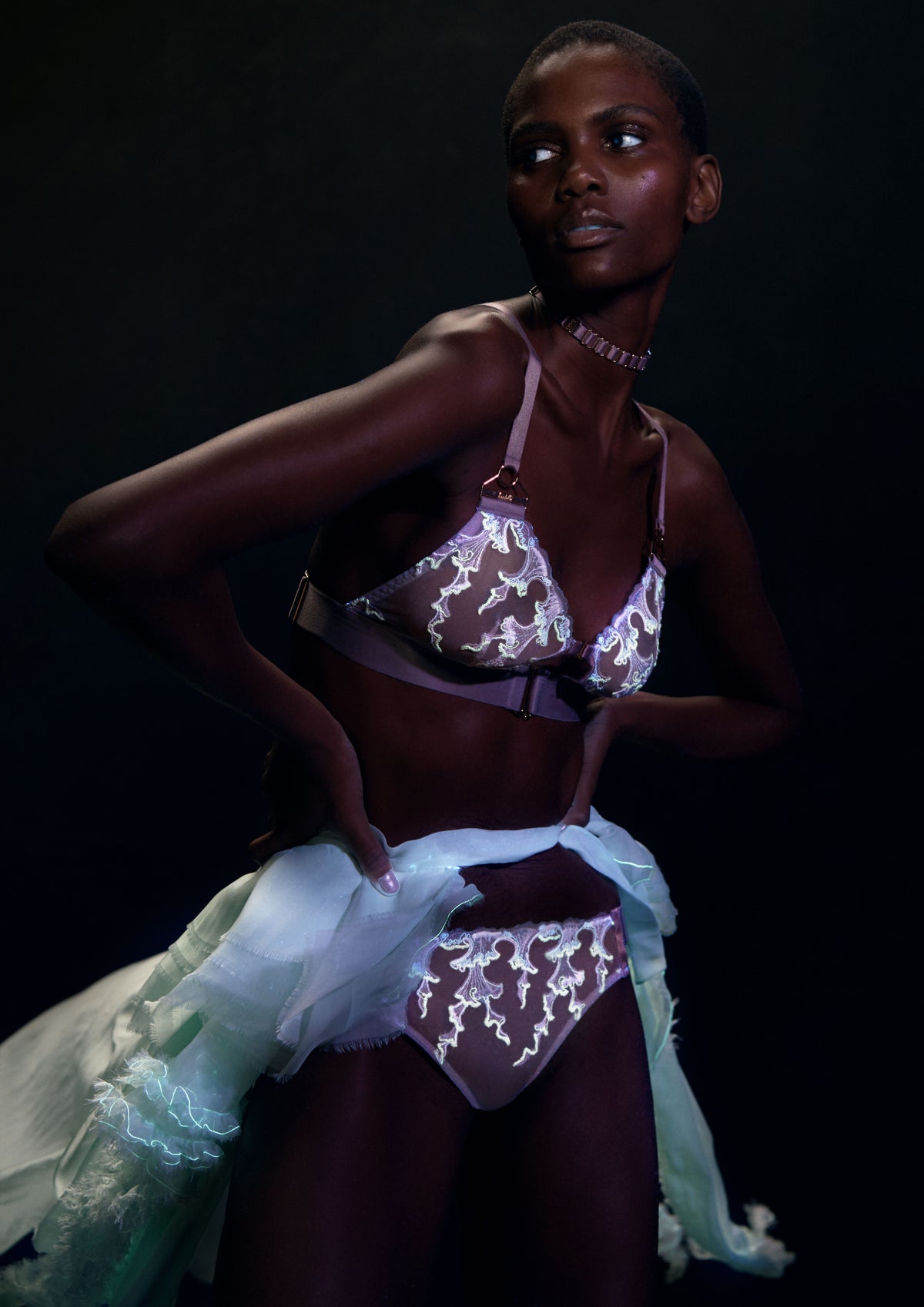 *The entire collection has been designed, developed and sampled from start to finish by our team remotely during lockdown.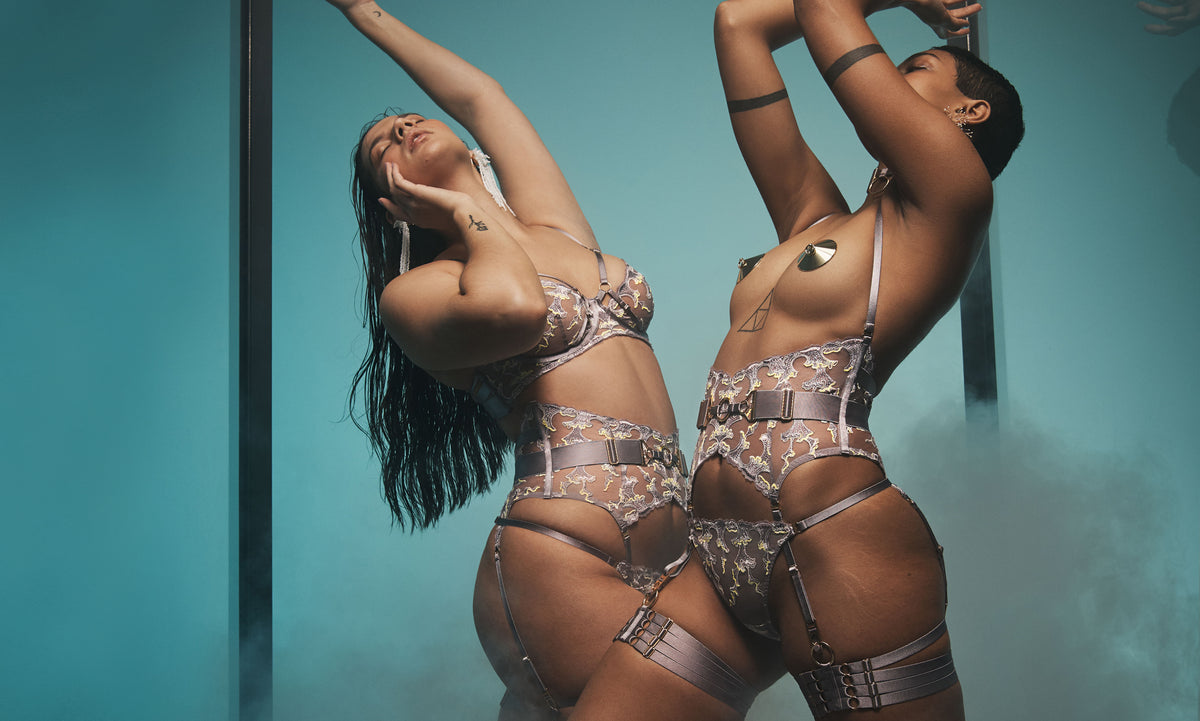 ---