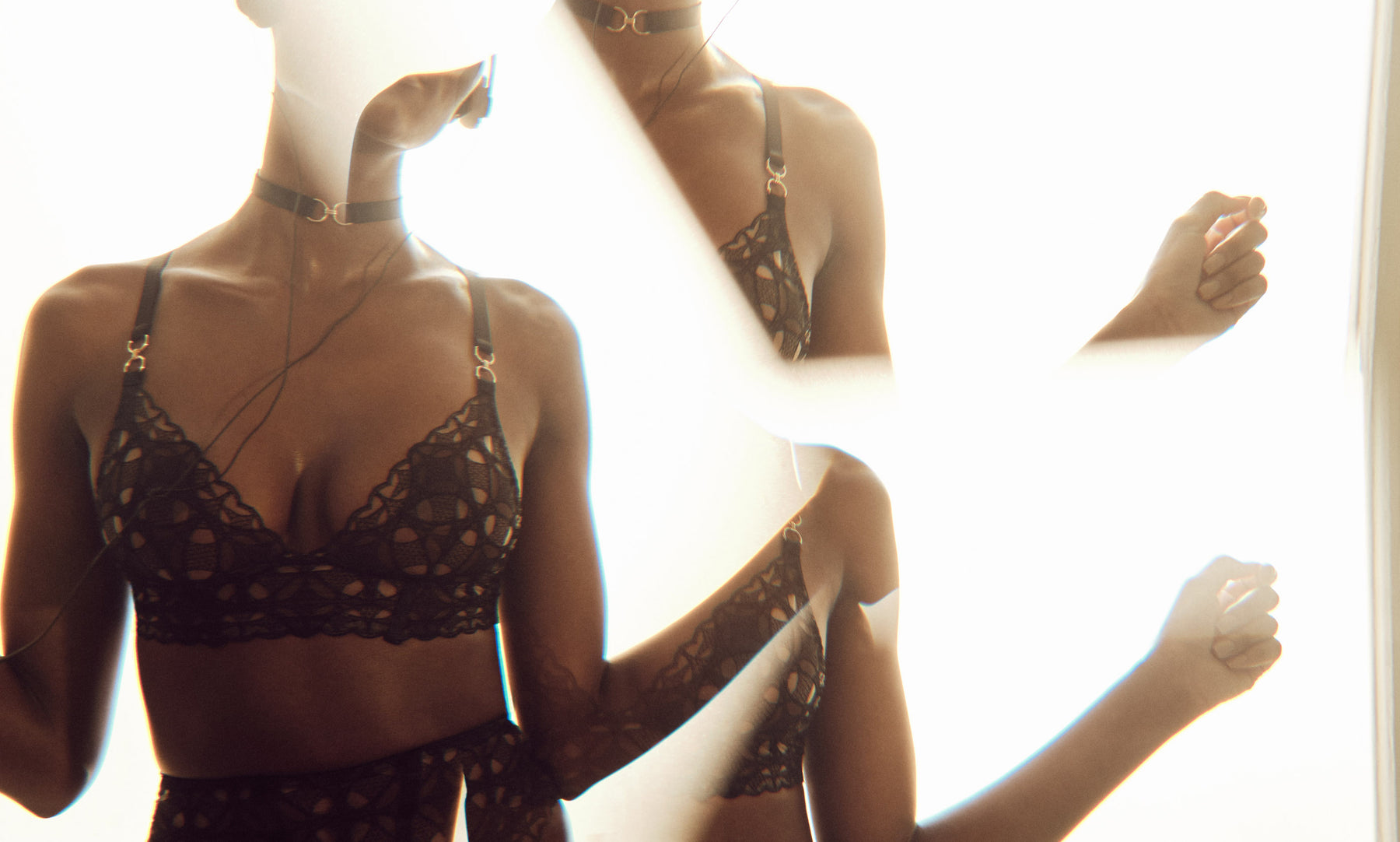 AW24 Alta
The Autumn Winter 2024 collection is a symphony for the senses, combining bold colour and geometric shapes to showcase glimpses of the body beneath.
The collection has been inspired by chemical reactions in the brain triggered by the physicality and visualisation of sound.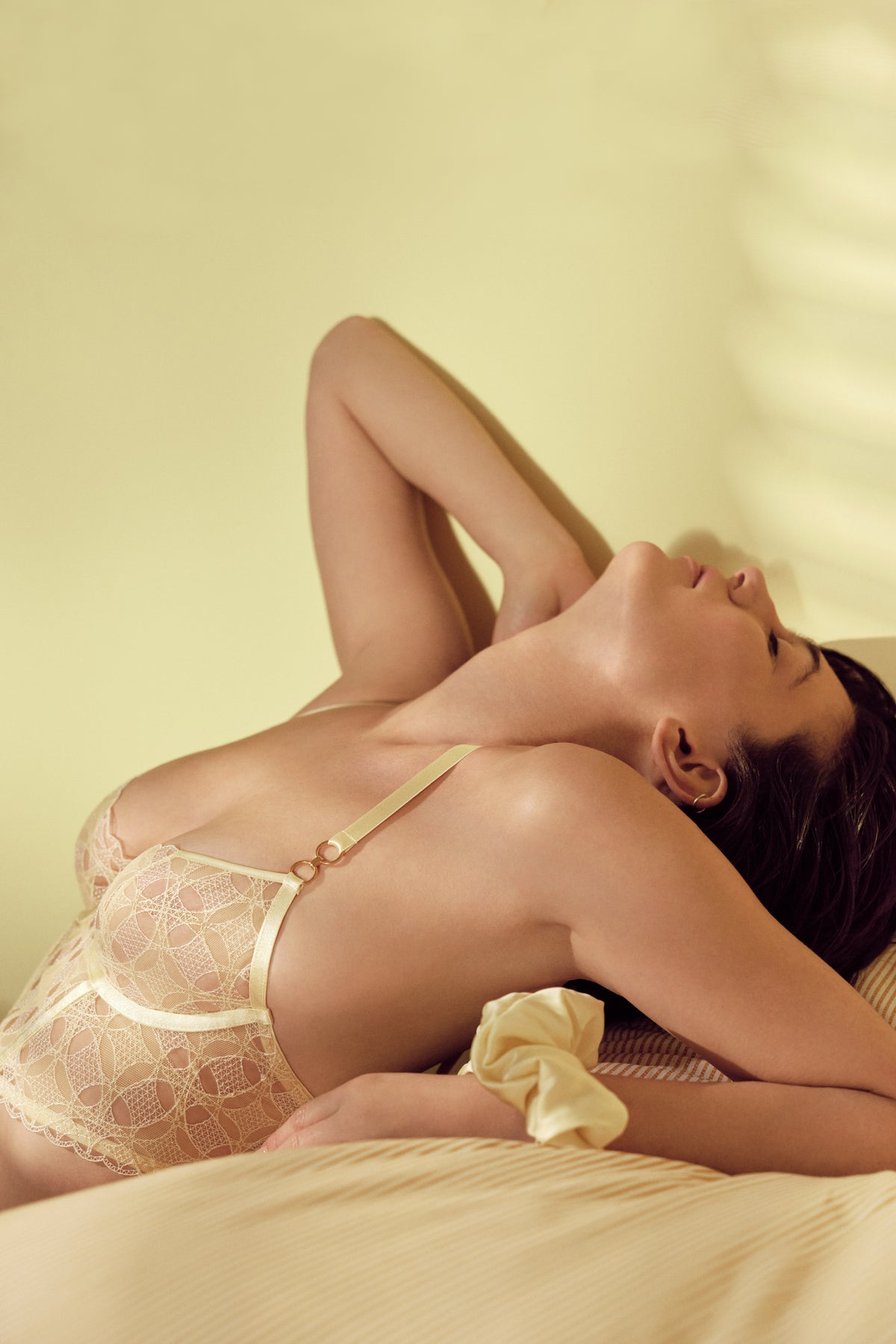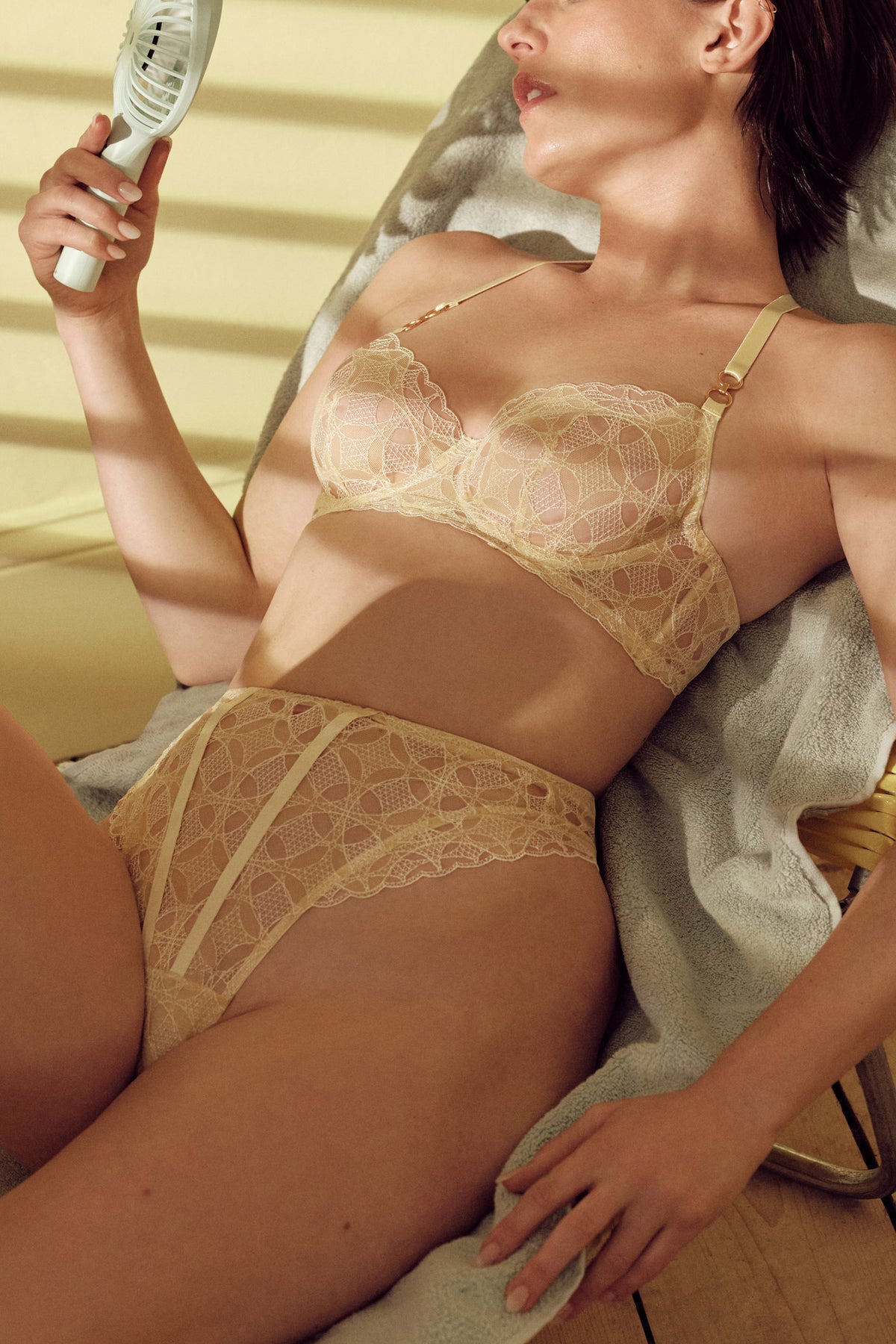 Alta's intricate double-layered embroidery uses a geometric circular design inspired by the shape of brainwaves affected by dopamine when listening to music.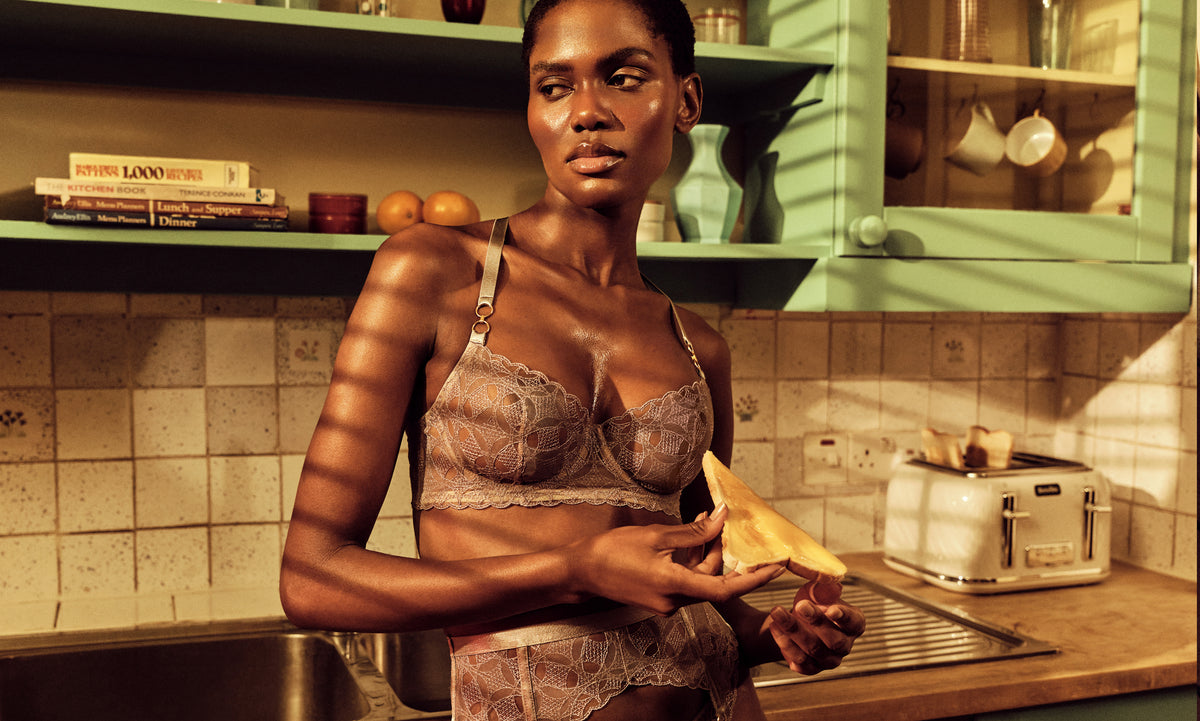 The range mixes classic and timeless shapes that showcase the bespoke embroidery, with cut-out detailing on recycled tulle to create rhythmic patterns and peeps on the skin.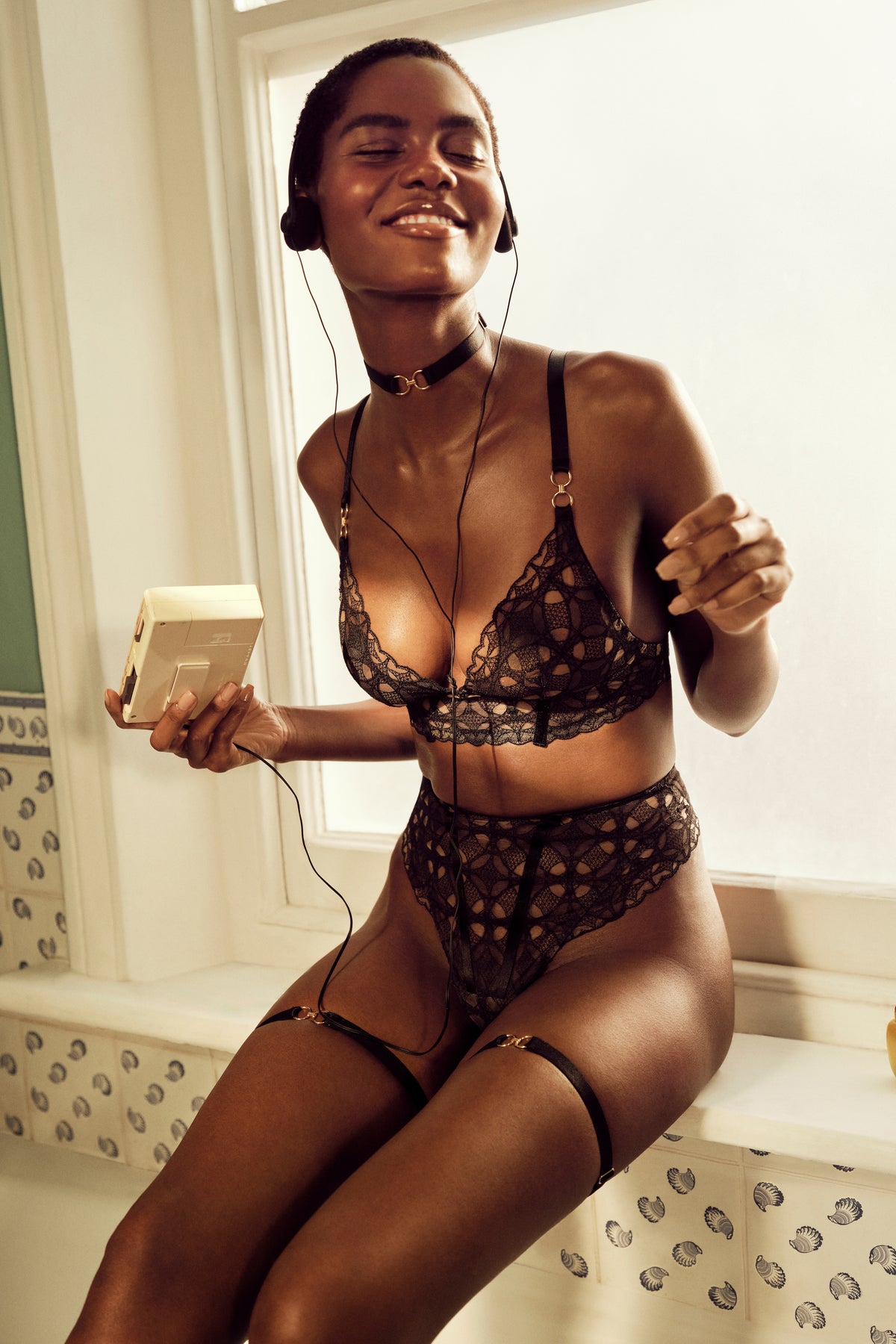 Alta is available in three colourways; Black, Platinum and Lemon. The classic Black colourway is bold and modern with sheer peeps.
The brand-new Lemon colourway is layered with soft cream tones, ideal for summer.