Autumn / Winter 21 Merida
Suggestive of the hot summer nights, bold colours and exotic nature of Mexico, we invite you to discover the first of our AW20|21 collections.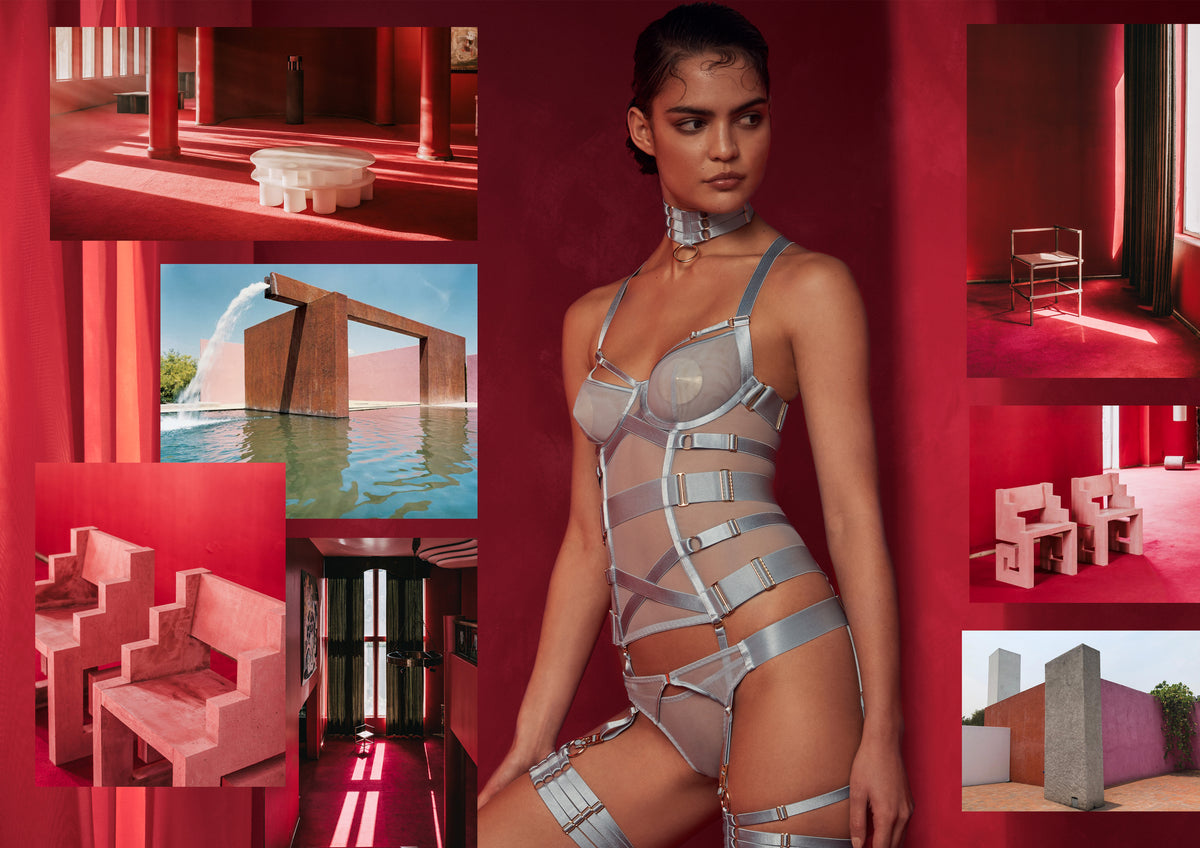 Merida features structural, striking pieces inspired by some of the most influential architects and design collectives of Mexico. Constructed from oversized 24k gold plated hardware and wide band elastic, the collection is evocative of the true Bordelle bondage aesthetic, with the addition of soft mesh bodywear to flatter and contour the body.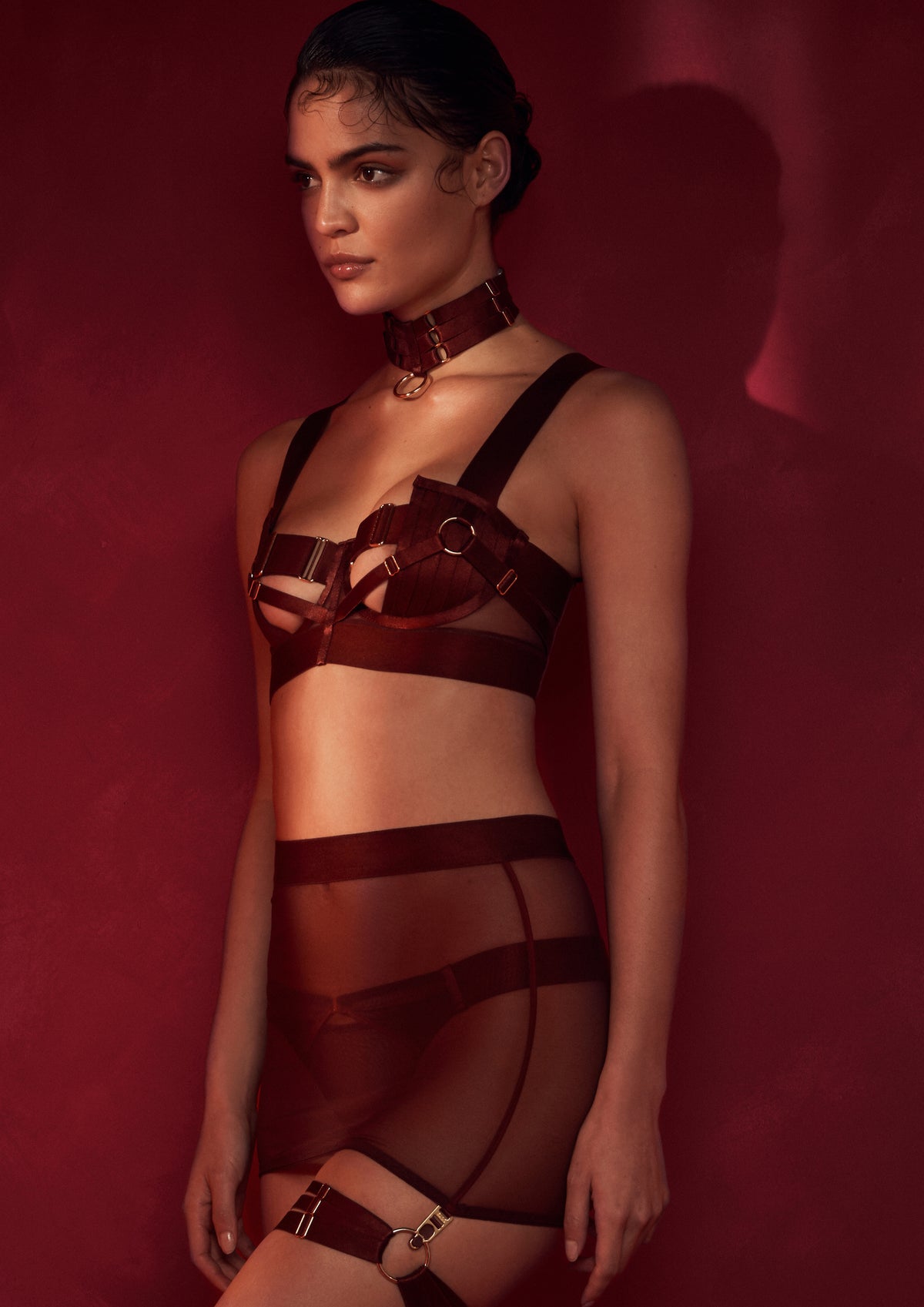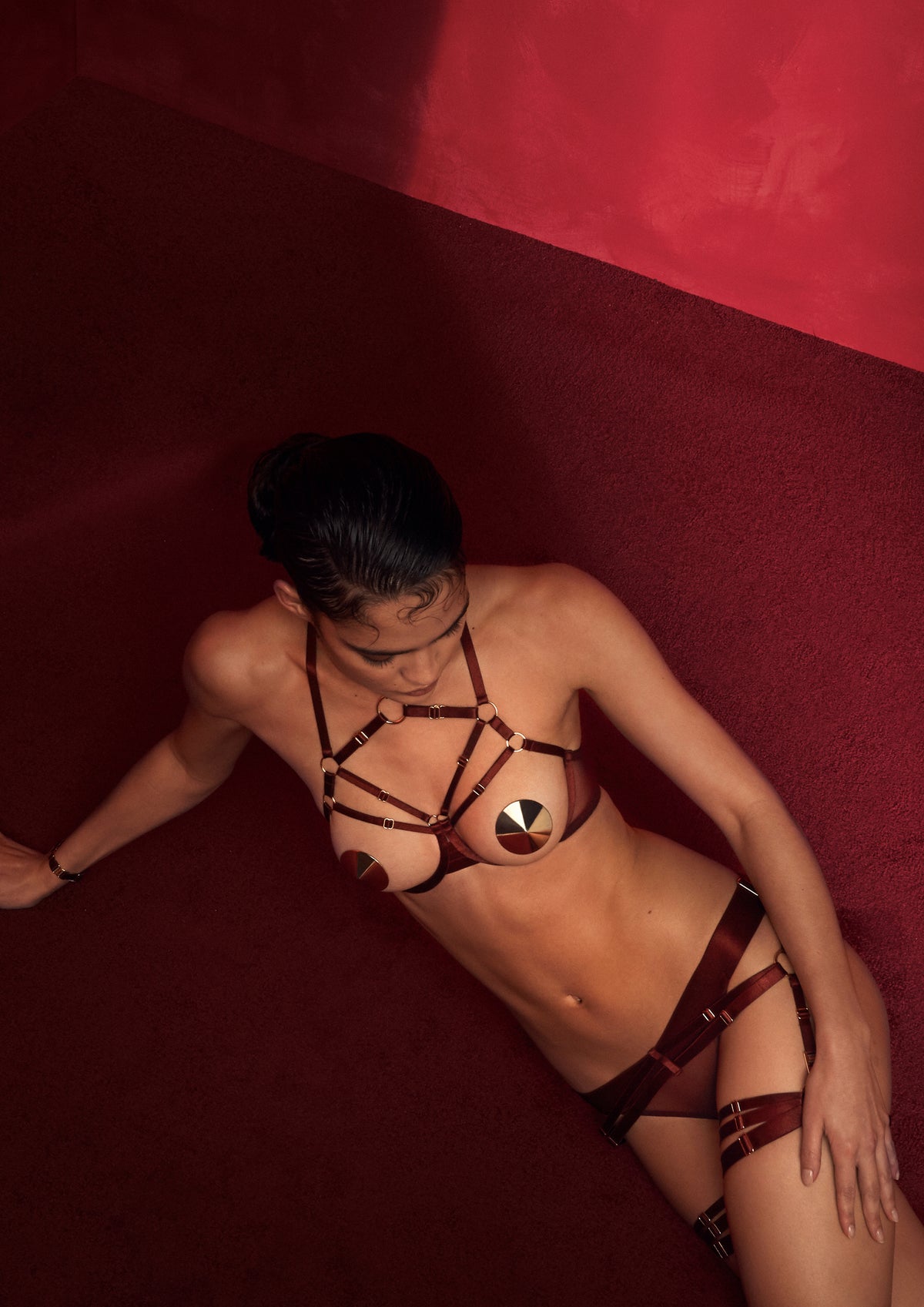 The collection is available in three key colourways;
Signature Black – A classic and timeless colourway. Pieces can be worn and styled with our Black Signature collections.
Morello – First introduced in our Kew collection, the deep and rich tone of Morello returns in seductive shapes for Merida.
Dusty Blue – Reminiscent of dusk Mexican skies, fresh pale blue offers a uniquely delicate take on bondage.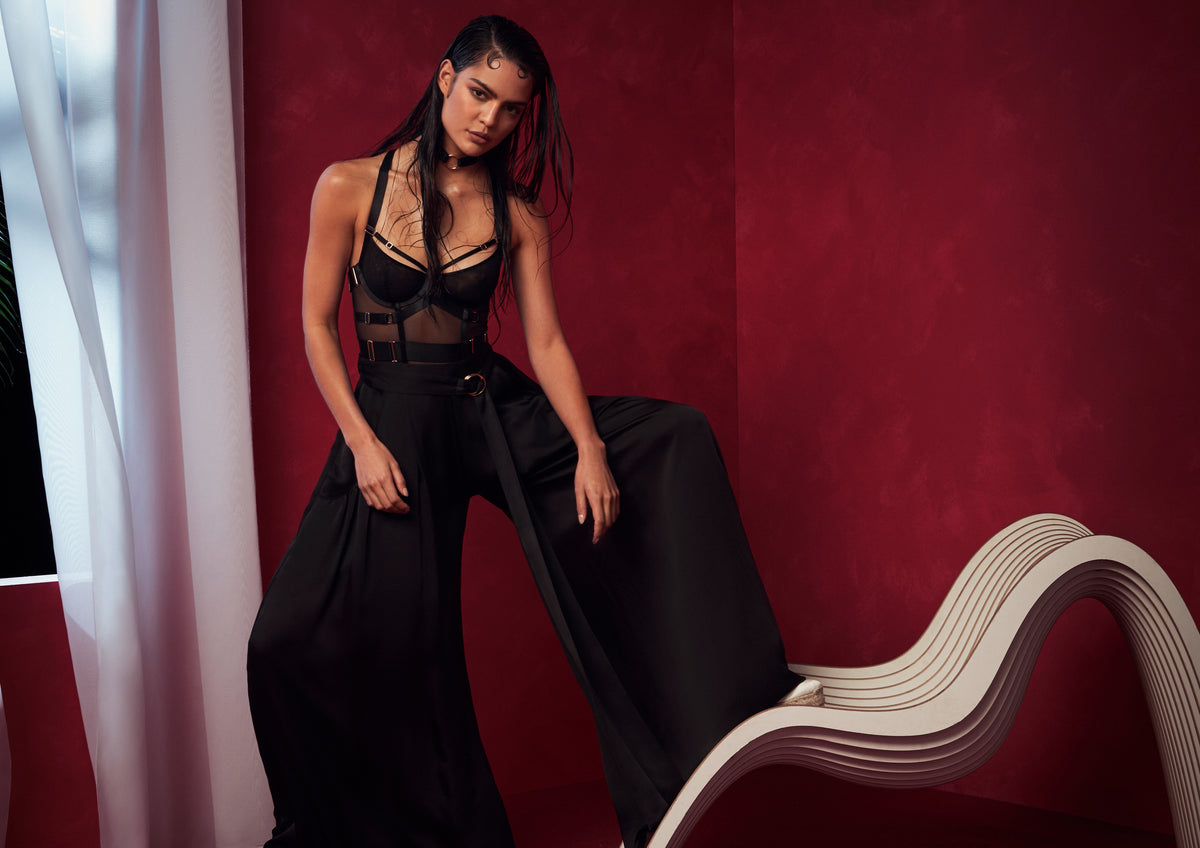 Luxurious mesh bodywear is designed to be layered with core showpieces for unique styling opportunities as both lingerie and contemporary outerwear. Seductively sheer and with flattering mesh panels, the Merida Mini Dress and Merida Skirt are two key new shapes for the season.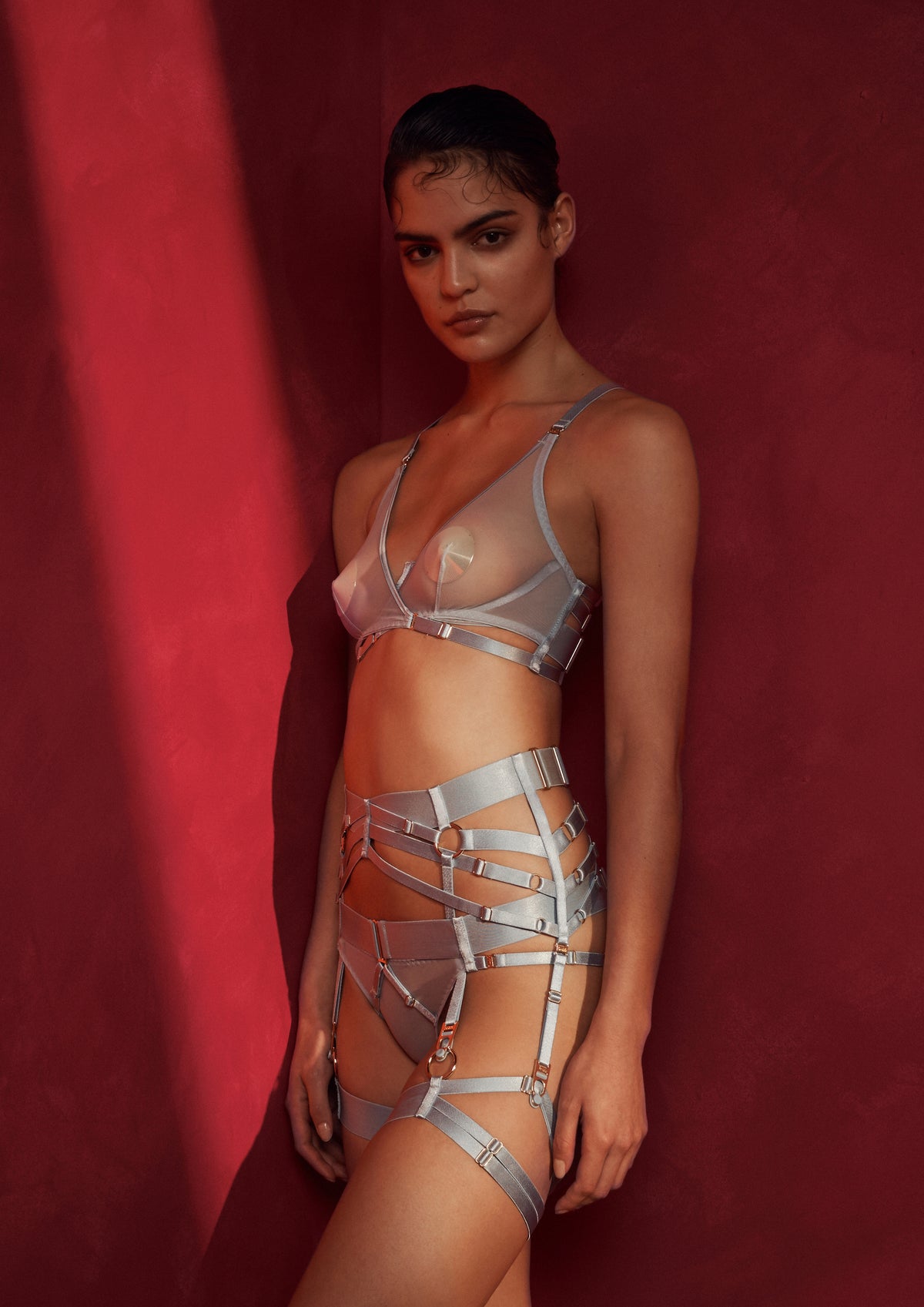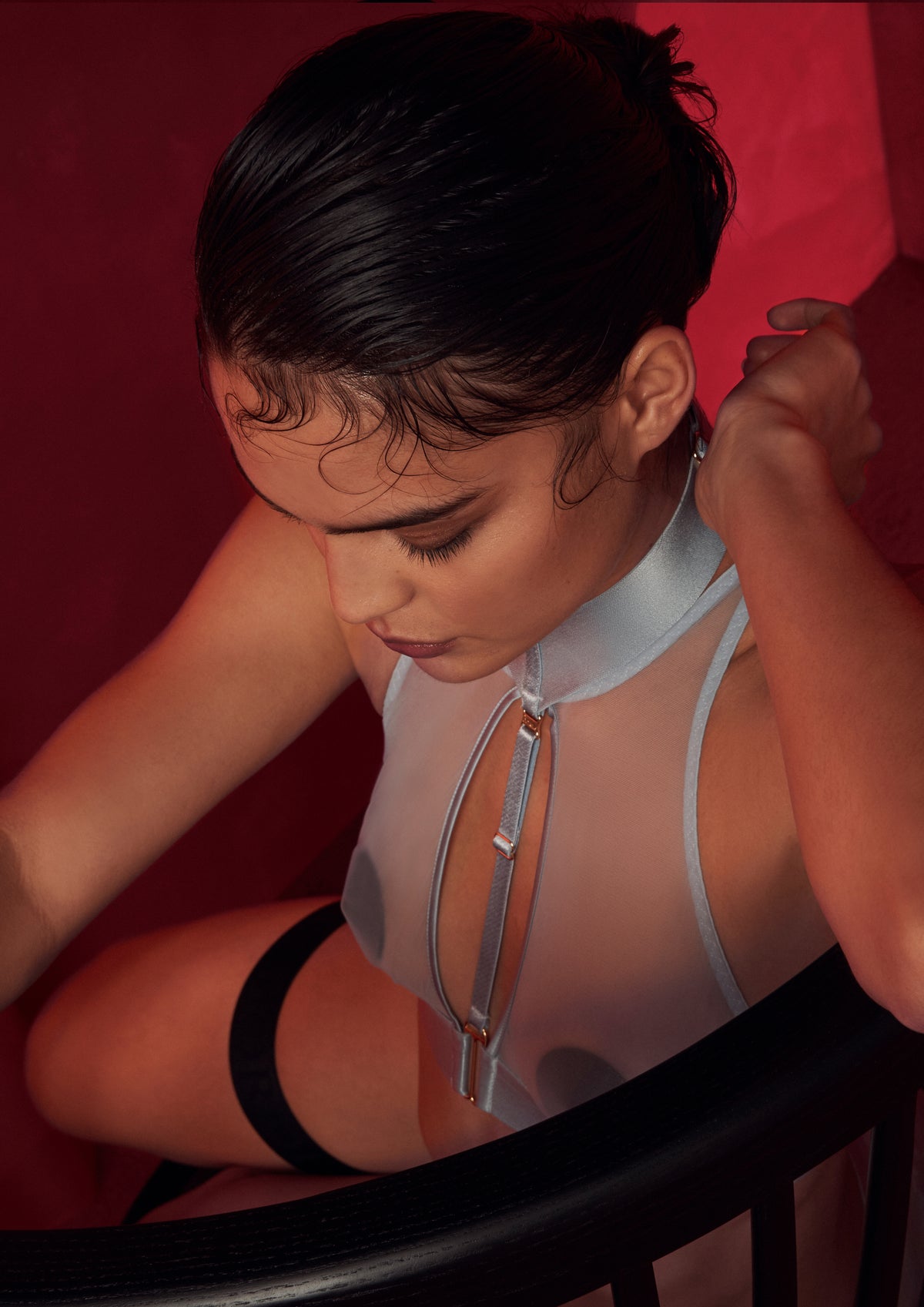 Super soft wide band elastic is woven with satin for a luxurious shine, with maximum stretch for a comfortable and wearable take on bondage. Paired with our iconic 24k gold plated hardware, architectural strapping offers extensive adjustment for easy sizing and a classically bondage aesthetic.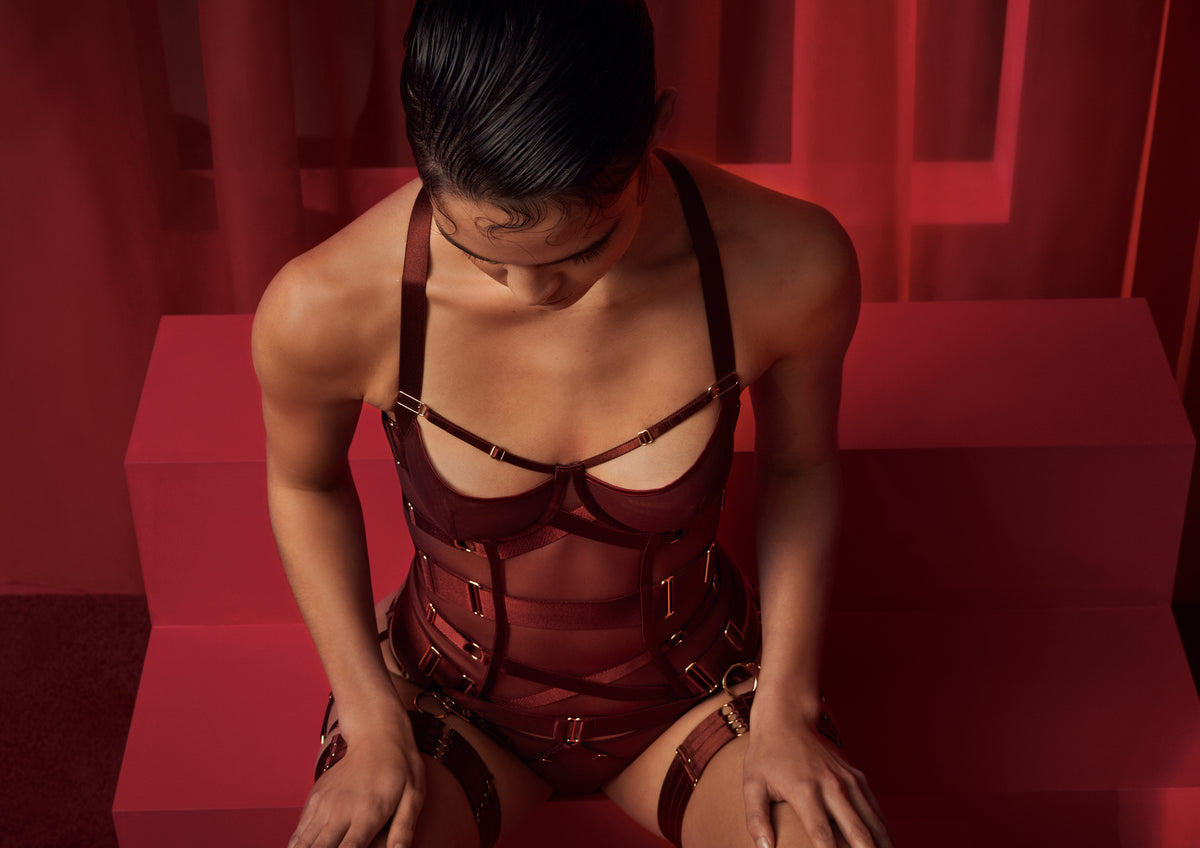 ---