Autumn / Winter 21 Botanica
Ignite Passion in Botanica
The second installment of our summer love affair, we invite you to discover the luxurious femininity of Botanica.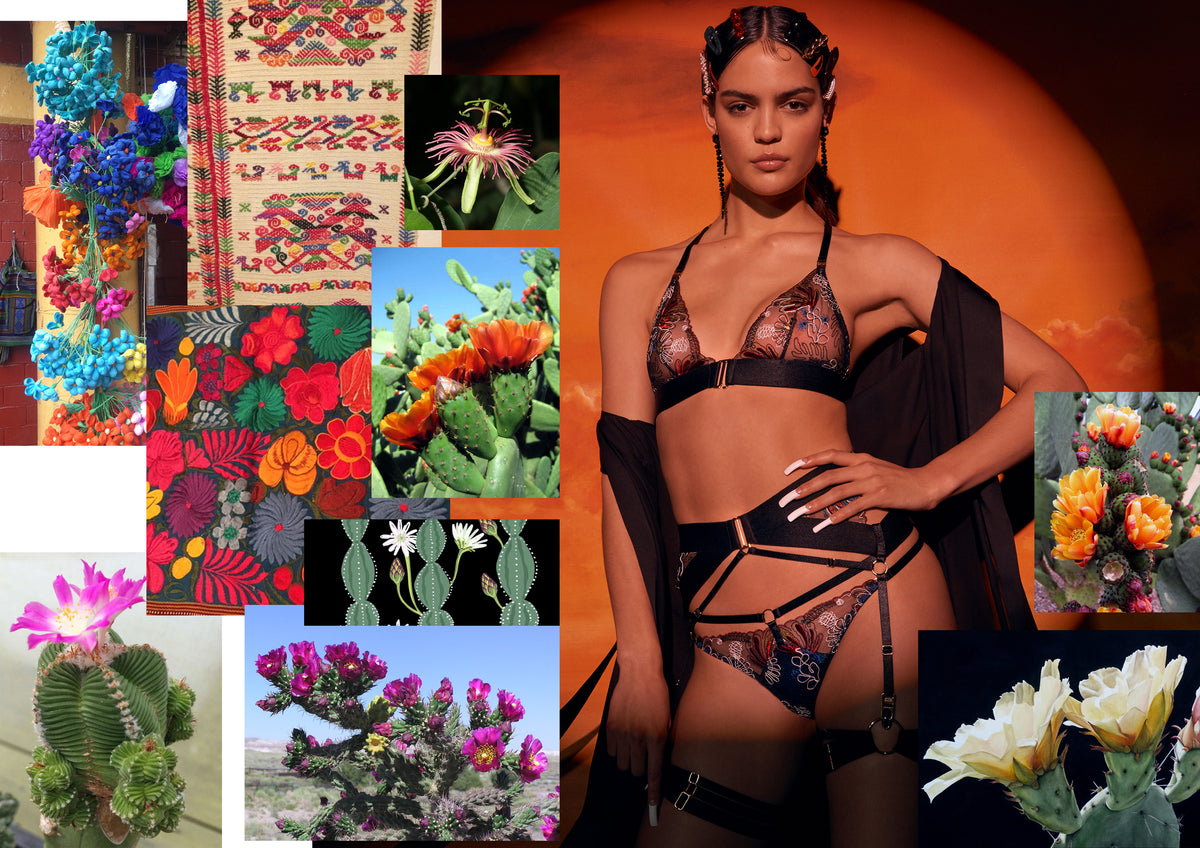 The Botanica embroidered collection is both effortlessly contemporary and fiercely sensual. The bespoke Swiss embroidery incorporates abstract stitching inspired by plants and cacti originating from Mexico, with clashing multicoloured threads.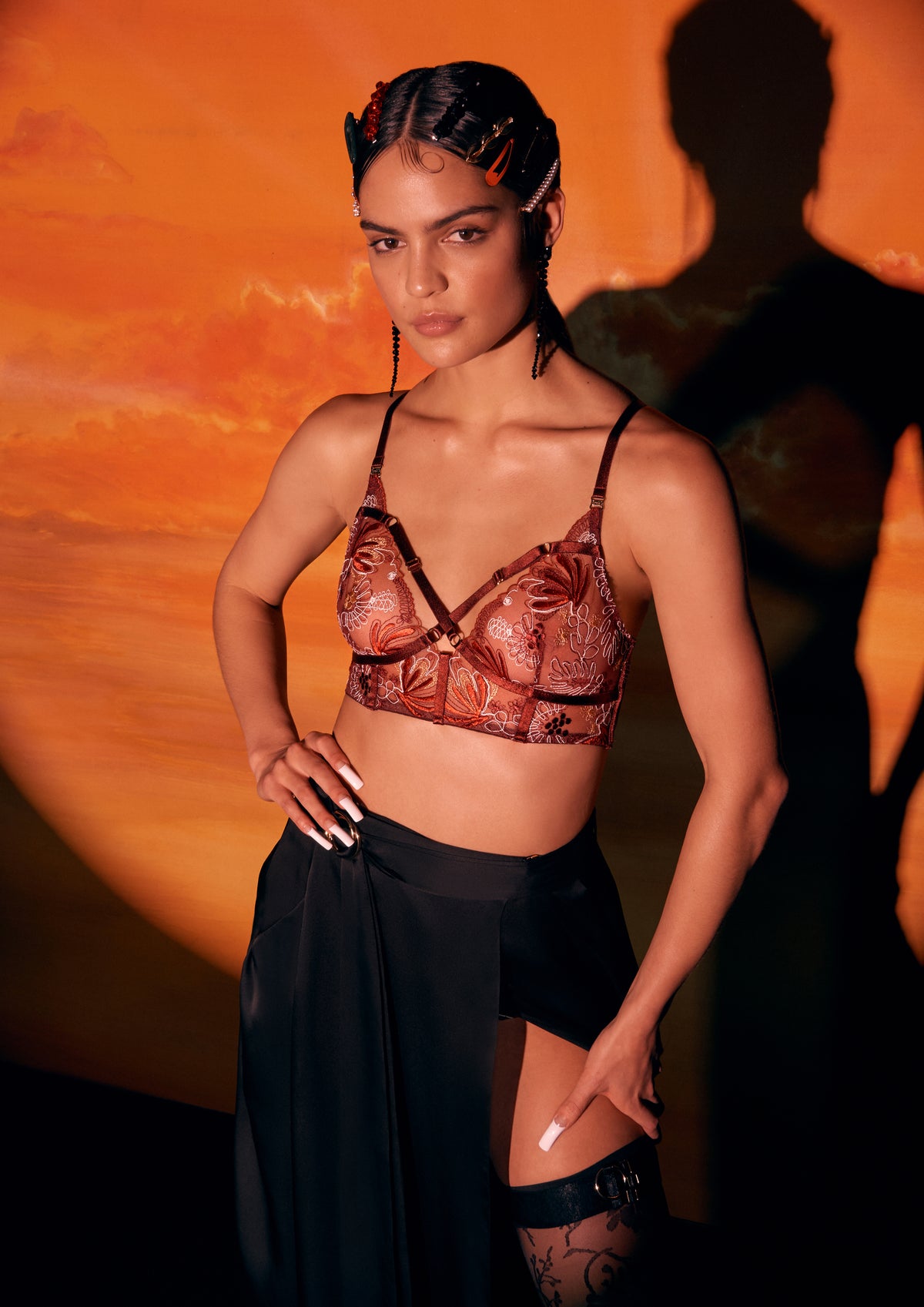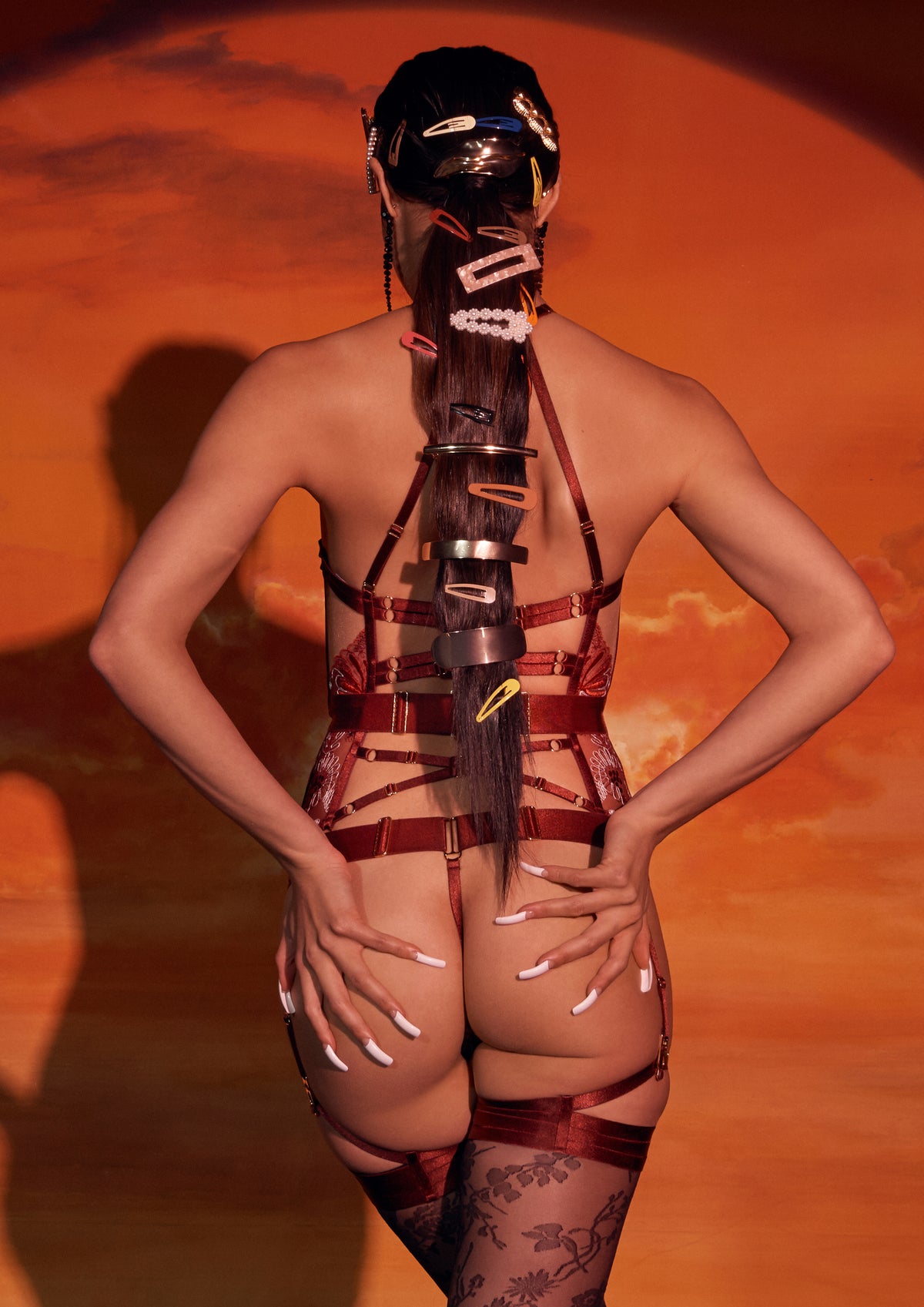 The delicate fabric and colourways contrast with our classic oversized 24K gold plated hardware and supersoft wideband elastic to create a refined selection of unique luxury lace pieces with a bondage twist. In our three key colourways of the season;
 Black -  With rich colour clashes of red, green and blue embroidery for a unique and contemporary twist on classic black
 Morello - Deep and seductive shades of red reminiscent of sunset skies
 Dusty Blue - Feminine and contemporary, pale blue offers a refreshing and playful take on bondage perfect for summer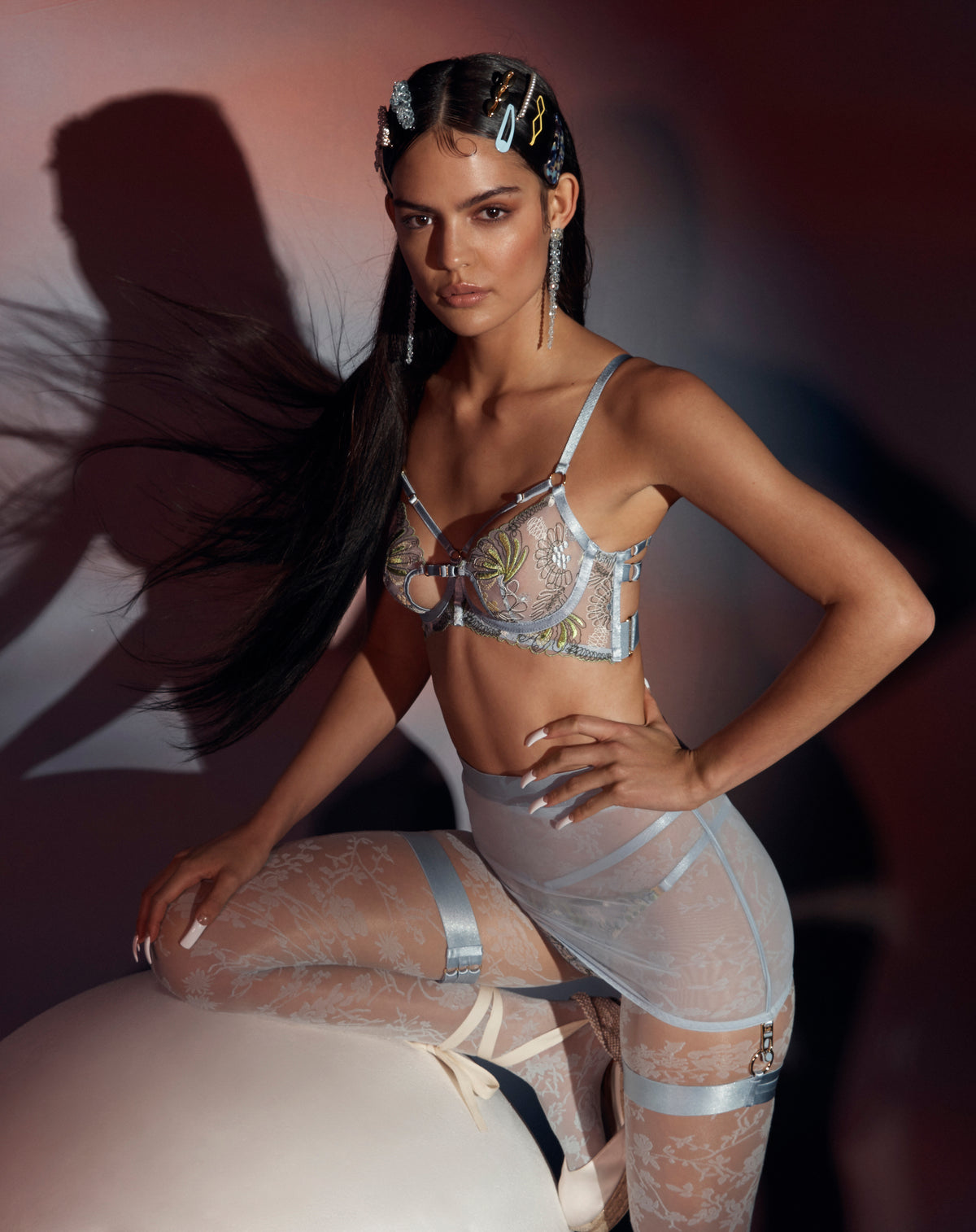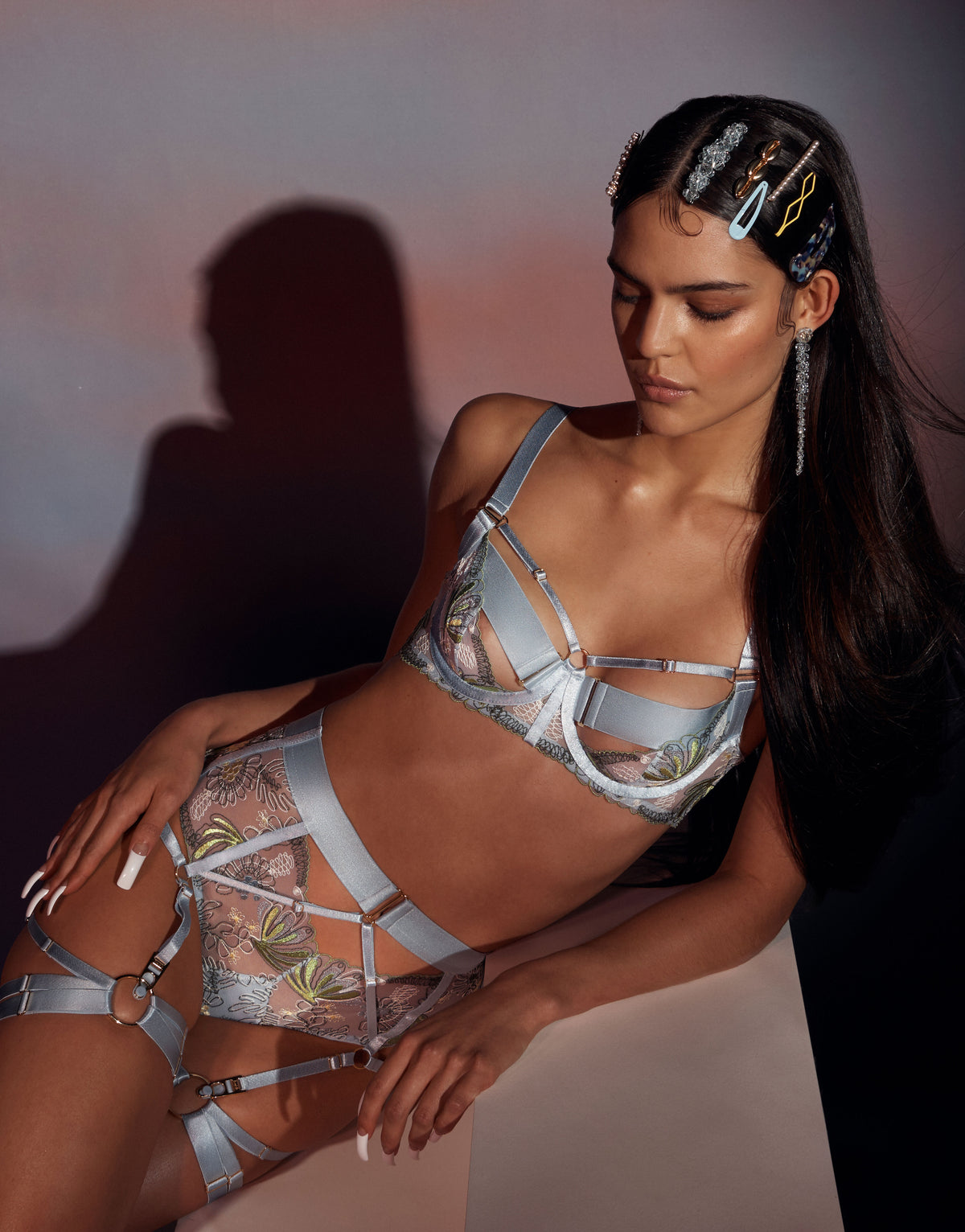 The collection encompases a versatile selection of shapes, including luxurious everyday styles such as the Longline Soft Cup and Soft Triangle Bra, alongside unique limited edition showpieces such as the Ouvert Basque and High Waist Brief. These styles are produced in limited quantities, making them true collectors items. 
With our iconic satin elastic used across both the Merida and Botanica Collections, you have the ability to mix and match styles to create a look bespoke to you. Layer and style the Merida Skirt, Merida Suspender, or any Accessories with Botanica pieces to add a hint of kink.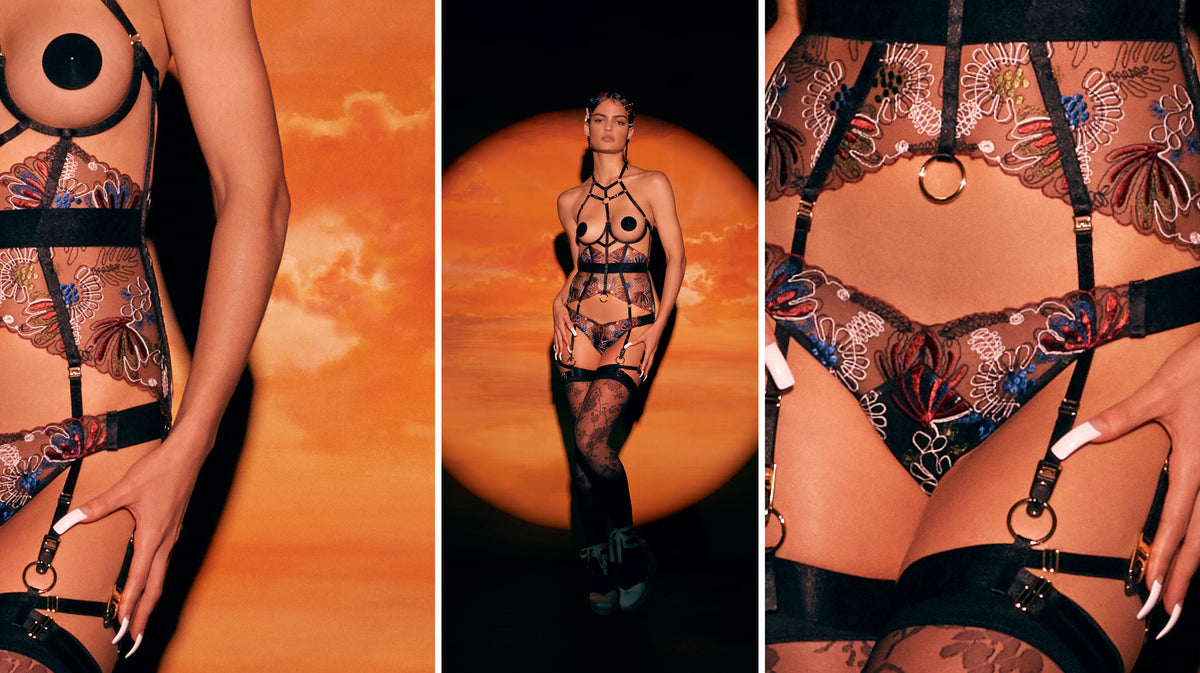 This season we have chosen to use a luxuriously soft tulle made entirely from 100% recycled polymers. Each season we aim to introduce more recycled and sustainable fabric options in one of our efforts to become a more sustainable company, and hope to lead the way in creating more sustainable collections without compromising on design.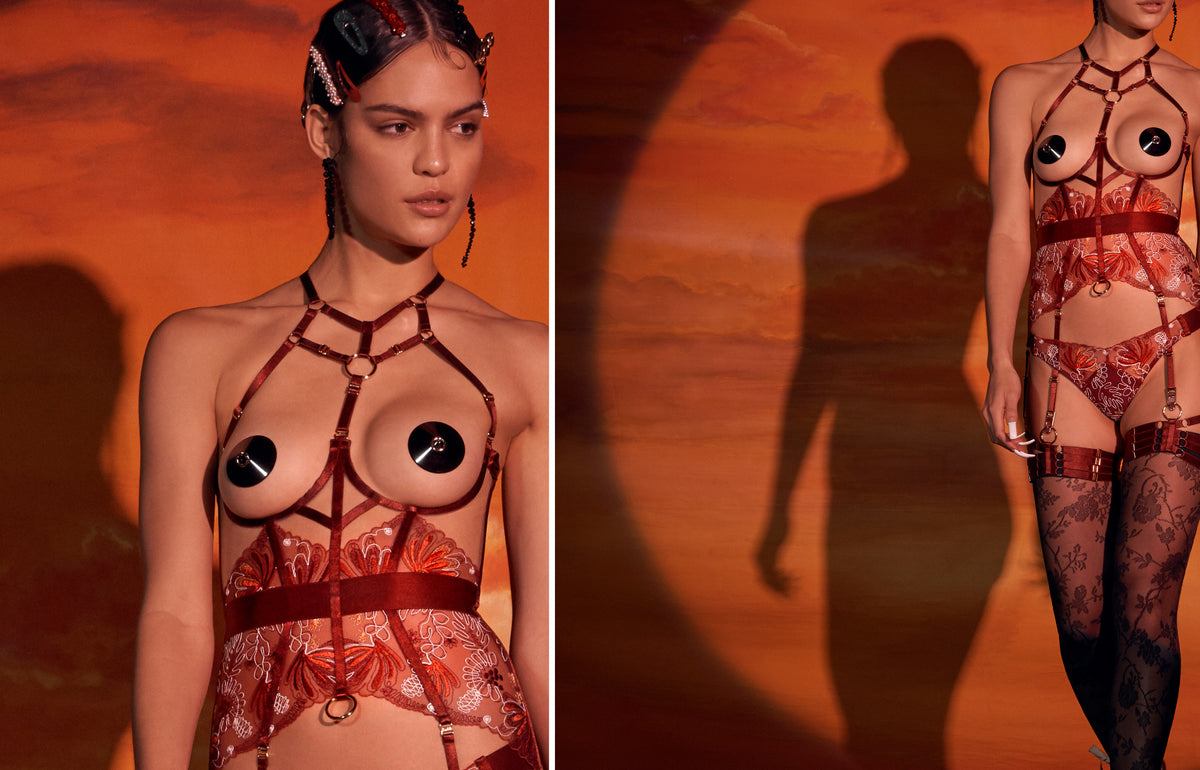 ---